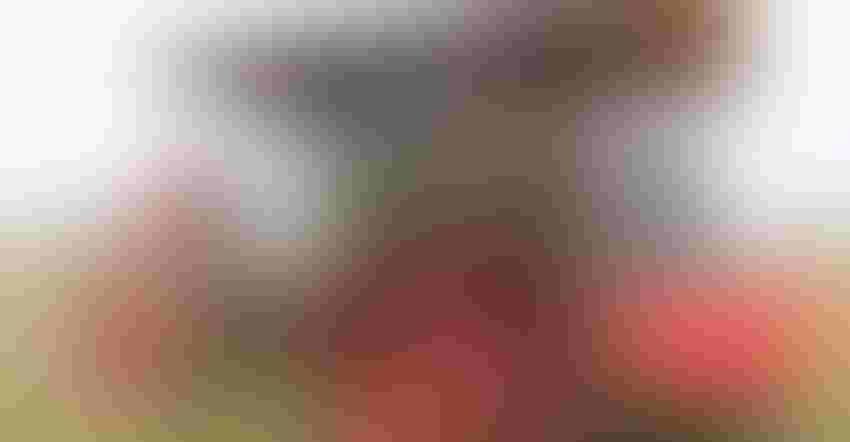 SPECIAL MACHINE: Brian Melsness is the owner of the only operating return flue tandem compound steam traction engine built in 1899 by Minneapolis Threshing Machine Co.
Harlen Persinger
When it comes to being a steam engine guru, Brian Melsness of Osseo, Wis., has operated a real jewel for the past 10 years. The machine is a one-of-a-kind 1899 22 HP Minneapolis return flue tandem compound steam traction engine, serial No. 2065. In fact, it is the only one in existence that is still running. It was built in Hopkins, Minn., by the Minneapolis Threshing Machine Co.
Jeff Knutson from Fargo, N.D., purchased this steamer at the Joe Rynda estate auction in Montgomery, Minn., in 2004. During his lifetime, "Steam Engine Joe," owned many models and had over 50 steam engines. Needless to say, Knutson became infected with the steam bug and was a huge supporter of the "Great Minneapolis Line" of steam engine and threshing machines that were manufactured after the turn of the century.
Considering the steamer had sat outside for nearly 60 years, a close examination revealed the engine was complete, at least from a starting point to see if it could run again. Between 2008 and 2010, Knutson's team rebuilt the boiler, added new bearings and tweaked the engine.
"I purchased the machine in 2019. It weighs 19,000 pounds when empty and has a top ground speed of 2.9 mph," Melsness says. "Due to the small engine rating, the steamer primarily went from farm to farm operating threshing machines with the belt, versus doing plowing chores. It has a small engine box that continually needs to be fed wood in order to keep up adequate steam pressure. So, small pieces of oak or harder wood work best."   
Before owning the steamer, Melsness attended a steam school in 2011 in Edgerton, Wis., to learn not only the nuts and bolts and inner workings, but also how to handle the machine. Next, he went to Fargo to gain hands-on experience. As a young lad living next to the steam engine grounds in Strum, Wis., he recalls his first memories with these machines involved tripping the lever on a thresher and filling gunny sacks with grain.
Most everything on the steamer is original except for the staging and roof. Over time new valves and piping have been added. Since there is no manual to reference replacement parts, they are made in the shop. Melsness has been operating the Minneapolis steamer for 10 years. He takes it to Rogaland Pioneer Days in Eau Claire, Wis., and other events in Baraboo and Edgar, Wis. During these shows, it saws wood and can operate a stationary corn sheller, thresher and well driller.
 "It's imperative to stay focused when operating this mammoth rig because of the small fire box. For example, if the fire gets too low and there is a lack of steam power, you must completely shut down before getting back to full operation again under safe conditions," he notes.
 "I truly call this classic machine my favorite steamer tractor," he adds. "It's so different, rare, classy and such a challenge to keep moving. Furthermore, it draws attention since there is not another one in existence anywhere in the country. The most frequent question I receive from the public is how much is the machine worth? I answer, whatever price a buyer and a seller can agree on."
Persinger writes from Milwaukee. To have your favorite tractor featured, email or send in a photo of yourself with your tractor, along with a 300-word write-up about the tractor to [email protected], or Wisconsin Agriculturist, P.O. Box 236, Brandon, WI 53919.
Subscribe to receive top agriculture news
Be informed daily with these free e-newsletters
You May Also Like
---