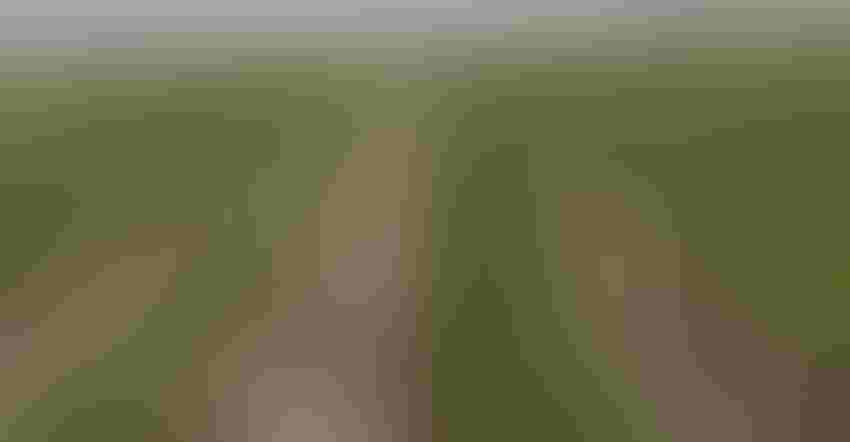 STRIP TILL: The practice of tilling narrow 6- to 12-inch-wide strips between rows for planting is gaining popularity for conservation and nutrient placement purposes.
Farm Progress
As nutrient and land management practices continue to change, more growers are considering strip till. Advances in equipment technology, GPS and application control systems have helped to overcome many challenges growers typically associate with strip till. Combine this with the many environmental and nutrient application advantages strip till can offer, and this may be the right time to consider strip till in your farming operation.
Strip till offers reduced soil erosion compared to full-width tillage, and faster soil warmup in spring for planting corn compared to no-till. Strip till uses less fuel than full-width tillage, while maintaining higher levels of soil organic matter and releasing less carbon into the atmosphere. Should you try strip till? Ryan Bergman, program coordinator in ag technology at Iowa State University, and his colleague Levi Powell, offer the following information and observations:
1. Two in one. Time is a precious commodity. Tilling and applying fertilizer in one pass saves money  and time. Many strip-till equipment manufacturers offer the capability to apply nutrients directly into the tillage zone. Some companies offer systems to apply cover crop seed at the same time. Adding a nutrient application to a tillage pass creates additional considerations.
Know where your fertilizer will be sourced and how it will be tendered to the machine. Do you have the equipment and available labor to support this tendering within your operation, or will you need to rely on your co-op or fertilizer supplier to do the tendering?
2. Right place, right product. Are you feeding your crop what it needs? Applying nutrients directly into a strip-till zone puts nutrients in the optimal location for crop roots to access and fully use them. This cuts down on waste and runoff of surface-applied fertilizers. Most strip-till equipment manufacturers have options for nutrient application systems, including dry product, liquid product or anhydrous ammonia. This allows the grower to choose the product or combination of products that works best for their farming operation and nutrient goals.
When installing or freshening strip-till zones in the field in spring, it's possible to apply nutrients that can take the place of starter fertilizer or other planter-applied products. This allows for some or all of the nutrient logistics to be shifted from the planting operation to the strip-till operation, and balance those between the two to fit your operation.
3. Productivity and power. With many strip-till machines available in 30-, 40- and 60-foot widths and operating at 7 to 10 miles per hour, it's easy to cover 35 to 40 acres per hour or more, but speed requires power. Additional power will be required for machines with nutrient application systems, as they have the added weight of carrying fertilizer and require more hydraulics to operate.
It's common for larger strip-till machines with fertilizer systems to require 30 to 40 horsepower per row unit. These power requirements could shift up or down depending on specific terrain and soil types in your fields.
4. Staying on track. Many growers are already using RTK GPS correction in their operation, and upgraded satellite-based correction systems offer near-RTK accuracy at lower cost with less maintenance. With this level of accuracy becoming widely available in the Midwest, growers can feel confident about planting directly into their strip-till zones.
Implement steering benefits growers with rolling terrain and contours, and can be beneficial on flat fields to help the machine get lined up straight when making headland turns. There are many aftermarket steerable hitch options available, and some strip-till manufacturers have implement steering integrated into their machines.
5. Type of operator. Do you have a planter operator in the cab? You should. The key component to the success of any strip-till operation is the operator. A different mindset is required when operating a strip-till machine compared to a normal tillage operation, and is similar to that of a planter operator. How the field is laid out during strip tillage will be how the field must be planted.
As with getting out and digging seed during planting, every so often check behind the strip-till machine to ensure the best job quality. If changing from normal tillage operations to strip till, be sure your strip-till success isn't limited by who is in the cab.
6. Downforce system. Much like planters and planter row units, strip-till units need to adjust to changing soil conditions as they travel through the field. This adjustment will be made by the row unit downforce system. As on planters, there are three types of downforce control systems available for strip-till machines: spring, pneumatic (air bags) or hydraulic. The availability of these systems varies depending on the strip-till manufacturer and its row unit design.
The type of soils and conditions you plan to strip-till will determine the type of downforce system to best fit your operation. If conditions are consistent, spring downforce can be set to work well, but if conditions change drastically within a field or you have heavy cover crop residue, pneumatic or hydraulic will be a better choice. A good starting point is to consider the type of downforce system you are currently running on your planter.
7. Row unit design. Row unit designs vary greatly between manufacturers and are customizable for different soil types and conditions throughout the country. The most basic difference is if the main tillage component is a shank or coulters. Most manufacturers offer both options. The table accompanying this article outlines some operational considerations for each type and may help with your initial consideration.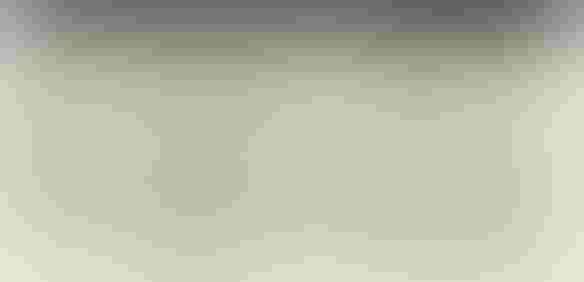 The following illustration shows some common examples of different manufacturers and row unit types. Contact a sales representative to help finalize the row unit design best suited for your soils and your nutrient application plan.

COULTERS vs. SHANKS: Above are examples of row unit designs from popular manufacturers.
For information about the units and a look at various row unit designs from strip-till equipment manufacturers, click on these links:
8. Fall or spring or both? This question of when is the best time to use the strip-till tool — in fall, spring or both — comes up when growers are considering strip till. The answer most likely depends on when the right tractor is available and when skilled labor is available to operate it. Weather and field conditions will also impact this decision and can change it year to year. For information on the timing flexibility of strip till, read the ISU Extension article The Timing is Right.
9. Soil conditions. Is it fit? If not, then wait. As with any tillage operation, the job quality of strip till depends on the soil condition, especially soil moisture. Clods and smearing made during high soil moisture conditions will be hard to undo if you are using a strip-till system. Some growers prefer a two-pass strip-till system (once in fall and once in spring) for this reason. If job quality issues arise in the fall due to poor soil conditions, they can be repaired in the spring with a freshening pass over the same strips. However, you will often be better off waiting until soil conditions improve before using strip till, to ensure the best job quality.
10. Additional tillage. When switching to strip till, many growers struggle with managing their headlands, especially load-out areas where trucks or wagons enter the field in the fall. If these high-traffic, high-compaction areas are a struggle with your strip-till machine, consider adding a no-till ripper or subsoiler. It may be beneficial to run the subsoiler ahead of the strip-till operation on the headlands to break up heavy compaction. If the shanks on the subsoiler are spaced the same as the strip-till machine row units, the strip-till zones will follow over the subsoiler pass.
About the Author(s)
Subscribe to receive top agriculture news
Be informed daily with these free e-newsletters
You May Also Like
---