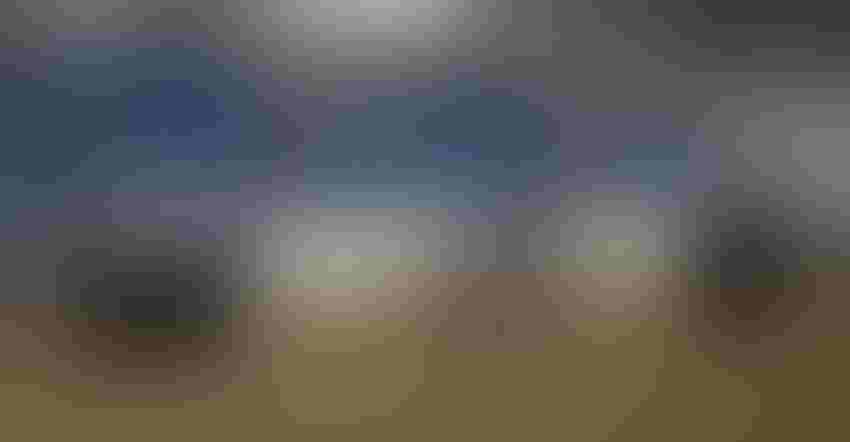 CATCH THE BEEF: The popular beef cattle supreme championship will be Jan. 9 in the Equine Arena.
Courtesy of Pennsylvania Department of Agriculture
It's time to start planning your visit to the annual Pennsylvania Farm Show, which opens to the public Jan. 7 but features several preshow events Jan. 6.
Among the new items this year:
• Destination Dairy in Northeast Exhibit Hall (home of the Calving Corner): New this year is "Moo U," an interactive, STEM learning area with hands-on activities for kids of all ages.
• Giant Expo Hall's Conservation Exhibit will have new raised beds and giant sunflowers, the popular rainfall simulator, and innovative equipment.
• The "So You Want to Be a Farmer" exhibit in Main Hall has been expanded. Pick the brains of professionals from the new Pennsylvania Agriculture Business Development Center, PASA Sustainable Agriculture, Rodale, PA No-Till Alliance and more. 
• Back by popular demand are the Pa. Cooperative Potato Growers. Connect with the state's Polish and Russian roots via your taste buds, and picture yourself procuring a Pennsylvania-produced pierogi.
• The Grand Champion Market Drive will be at 4 p.m. Jan. 9 in the Equine Arena. Unlike past years, champions will not be chosen at the conclusion of each junior market livestock show over opening weekend. Instead, all the species will be brought back for an event naming champions, followed by the Supreme Champion Showmanship.
Other events have also changed spots, including the annual scholarship breakfast, which will now be in the Pa. Preferred Banquet Hall.
For more information and to get the latest news, follow the Pennsylvania Farm Show on Facebook, Twitter and Instagram. You can also tag yourself using @PAFarmShow #PAFarmShow #RootedInProgress.
Here are more highlights by day:
Friday, Jan. 6
9:15 a.m. Supreme champion bred gilts, Small Arena
10 a.m. Swine sale, Small Arena
7 p.m. Pennsylvania High School Rodeo, New Holland Arena
Saturday, Jan. 7
8 a.m. Pennsylvania High School Rodeo Association Championship, New Holland Arena 
10 a.m. Opening Ceremonies with Russell Redding, Main Hall
11:30 a.m. Junior market lamb, followed by showmanship, Small Arena
5 p.m. Pennsylvania High School Rodeo Association Championship, New Holland Arena
6 p.m. Wine competition awards, Main Hall Stage
Sunday, Jan. 8
8 a.m. Supreme champion junior beef heifer, followed by showmanship, Equine Arena     
8 a.m. Junior market swine, followed by showmanship, Small Arena
10:30 a.m. Sheep herding state finals, New Holland Arena
11 a.m. and 3 p.m. Advanced Agricultural Mental Well-being — a partnership between Agrisafe and Pennsylvania Department of Agriculture, Lancaster Farming Stage
2 p.m. Supreme champion junior beef heifer, Equine Arena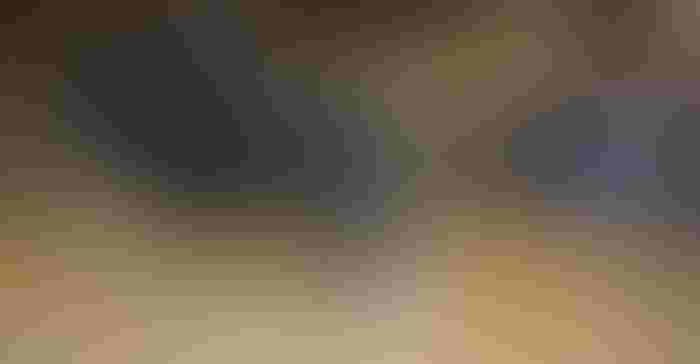 Monday, Jan. 9
8 a.m. Junior market goat, followed by showmanship, Small Arena
2 p.m. Pennsylvania FFA Mid-Winter Convention, New Holland Arena
3 p.m. Beef cattle supreme champion, Equine Arena
4 p.m. Grand champion market drive, followed by supreme champion market showmanship, Equine Arena  
6:45 p.m. Square Dance and competition, New Holland Arena
Tuesday, Jan. 10
7 a.m. Scholarship foundation breakfast, Pa. Preferred Banquet Hall
9:30 a.m. Sale of champions, followed by junior market animal sale, Small Arena 
Wednesday, Jan. 11
8 a.m. Horsepower! Tractor display opens, Equine Arena
Noon. Tractor square dancing, Equine Arena
1 p.m. Parade of Power — tractor parade, Equine Arena
3 p.m. Sheep to shawl contest, Small Arena            
4:30 p.m. Horsepower! Horse and tractor plowing demonstration, Equine Arena
5:30 p.m. Bid calling contest, Pa. Preferred Banquet Hall
Thursday, Jan. 12
8 a.m. Junior dairy goat showmanship, Northwest Hall
2:30 p.m. Open meat breeding sheep, followed by supreme champion, Small Arena
3:30 p.m. Junior dairy cattle showmanship, Equine Arena
6 p.m. Junior meat breeding goat supreme champion, Northwest Hall
Friday, Jan. 13
8 a.m. Open sheep show, followed by supreme champion, Small Arena
8 a.m. Dairy cattle show, Equine Show
8 a.m. Open dairy goat show, Northwest Hall
10 a.m. Century and Bicentennial Farm awards, Lancaster Farming Stage
2 p.m. Supreme champion dairy, Equine Arena  
6 p.m. Junior breeding sheep/outstanding shepherd/stockman contest, Small Arena
8 p.m. Best doe in show, Northwest Hall                                                                                             
Saturday, Jan. 14
8 a.m. Junior meat breeding goat, followed by Boer goat show, Northwest Hall        
8 a.m. Junior breeding sheep show, Small Arena                                                                          
1 p.m. Master showmanship competition, Equine Arena
Source: Pennsylvania Farm Show
Subscribe to receive top agriculture news
Be informed daily with these free e-newsletters
You May Also Like
---