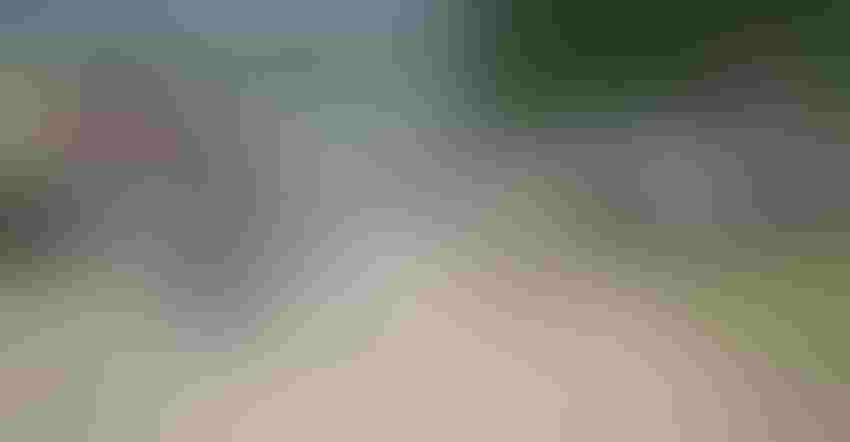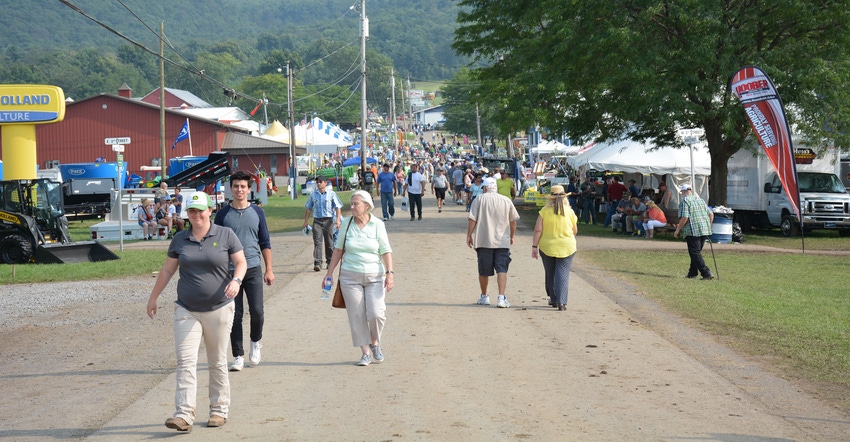 THE PLACE TO BE: Ag Progress Days, the largest outdoor equipment show in Pennsylvania, will bring together thousands of visitors Aug. 9-11.
Photos by Chris Torres
High fuel prices and supply issues affecting machinery inventories will likely cut down on the number of machines on display at this year's Ag Progress Days.
"I think our exhibitors are still going to bring the pieces of equipment they can definitely get. Fuel prices are just going to limit how many they bring for sure," says Jesse Darlington, show manager. "The way the industry is going, the world is going with fuel prices, we're still in that mood."
Still, Darlington says the show will be worth it for the region's producers to attend.
"I think it's important to have something new and explore new things every year," he says. "We like change, and we want to bring the latest and greatest to our visitors."
This year's show takes place Aug. 9-11 on the grounds of the Penn State Russell E. Larson Agricultural Research Center. More than 400 exhibitors will be at the show, 70% of which are from Pennsylvania, Darlington says.
Show hours are from 9 a.m. to 5 p.m. Aug. 9; from 9 a.m. to 7 p.m. Aug. 10; and from 9 a.m. to 4 p.m. Aug. 11.
New to see
Most of the large equipment dealers — New Holland, Case, John Deere, Agco — will be at the show, so if you're looking for information on a new piece of equipment, you should be good.
This year's drone demonstration area will feature a line of new drones, Darlington says. And if you like horses, equine is still a big part of the show. This year, the popular six-horse hitch will return to the Equine Experience for the first time in three years. Spring Mount Percherons, owned and shown by David and Linda Hershey of Warriors Mark, will be on-site all three days.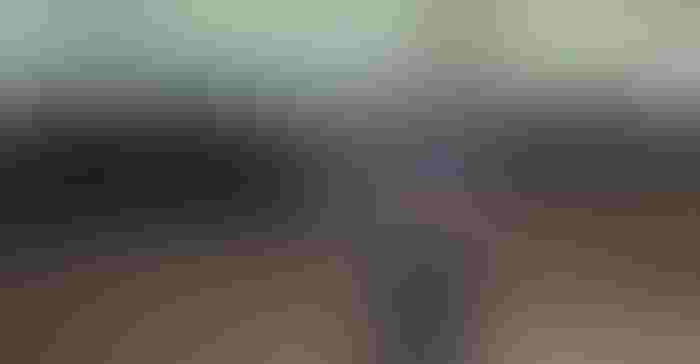 Spring wheat was planted this year for the machinery demos. There will be harvesting demonstrations, as well as demonstrations of large square balers. You can see combining and square baling at 12:30 p.m. Tuesday and Wednesday; hay mowing and tedding at 10:30 a.m. Tuesday and Wednesday; and raking, baling and bale-handling at 2:15 p.m. all three days.
Research tours
One way Ag Progress Days stands out from other shows is that it's put on by the Penn State College of Agricultural Sciences. That connection enables visitors to get the inside scoop on ag-related research going on at the college and at the ag research center.
This year's tours vary from 60 to 90 minutes, covering everything from animal research to multifunctional stream buffers and grasses, and a water wellhead safety tour.
Here are some tour highlights:
Beef x dairy cattle tour. This tour will include a visual observation of a load of crossbred beef dairy steers — Charolais, Angus and Waygu sires — being finished at the Pennsylvania Department of Agriculture's Livestock Evaluation Center. Visitors will be able to talk with Extension experts and faculty, and department of agriculture representatives, to learn more about the breed.
Berkshire swine tour. This tour will lead participants through a window tour of the remodeled swine facilities, including an overview of modern swine production operations and the goals of the American Berkshire Association Progeny Test, which has been ongoing at the Pennsylvania Department of Agriculture's Livestock Evaluation Center since April 12.
Research farm tour. This tour will visit each of the College of Ag Sciences Research Farms at the Rock Springs facility. Farm managers will present a brief overview of the farm history, current research and student involvement, as well as try to answer participant questions.
The tour will be an informal way to get a sense about what research the college is doing and why these farms are critical labs for faculty and staff at Penn State. 
Hybrid option
After going virtual in 2020 because of the COVID-19 pandemic, Darlington says show management learned quickly that visitors still prefer an in-person experience to touch machines and see things in action.
For those still nervous about getting together in big groups, or those who will be too busy to make it to the show, Darlington says there will be a virtual component with live cameras set up all over the site, and at various demonstrations and tours.
"People can jump on the website and see what it's all about," he says. "It's just different things. Just trying to create different modes of education for our visitors."
For more information on Ag Progress Days, visit agsci.psu.edu/apd.
Subscribe to receive top agriculture news
Be informed daily with these free e-newsletters
You May Also Like
---