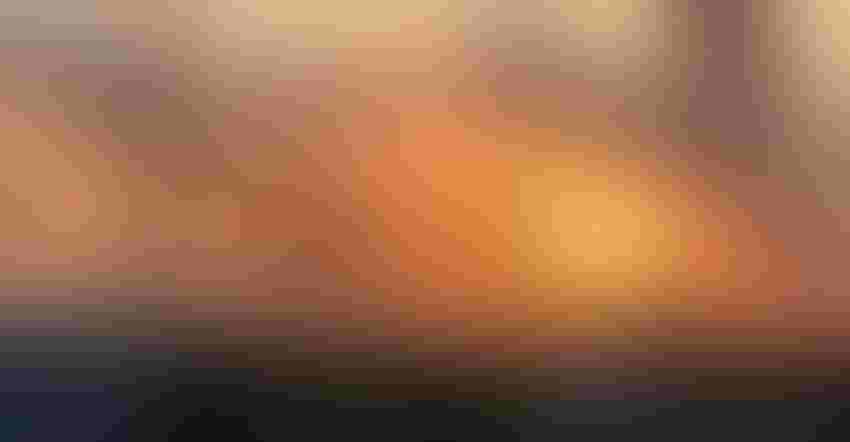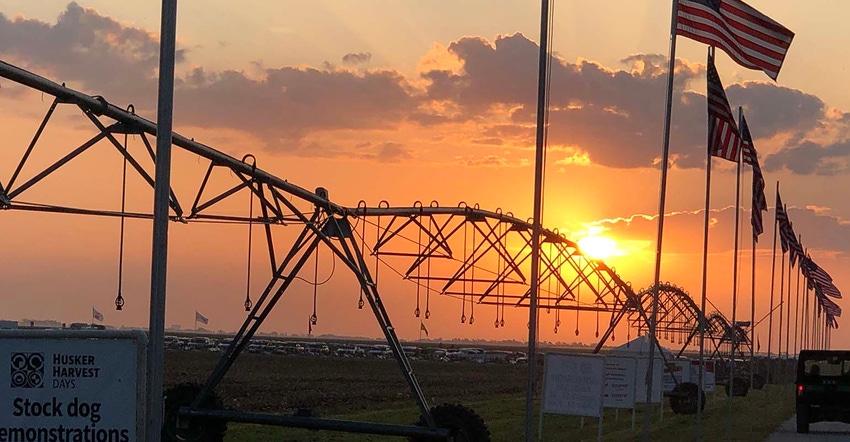 SUNRISE WHERE YOU ARE: It's a long-standing tradition to share a sunrise image from the opening day of a Farm Progress Show or Husker Harvest Days. Here's your virtual sunrise from Husker Harvest Days in 2019. This year show visitors will have to enjoy the sunrise where they live.
Willie Vogt
No matter where farmers are today, anyone can be at a major farm show. Traditionally, this would be opening day for Husker Harvest Days, but changing market conditions and concerns about COVID-19 have changed all that. Yet the farm show experience isn't gone, it's just gone virtual.
The Farm Progress Virtual Experience opens today for three days of field demonstrations, informative presentations and farmer insights. There will be dignitaries from agriculture and experts on a variety of topics on hand. Add in hundreds of exhibitors sharing new ideas and insights you can use and frankly, it's a farm show. The virtual event combines the Farm Progress Show and Husker Harvest Days into a single, online show.
 The pivot from "we're having a show" to "let's go virtual" essentially started in late July. The race was on to recreate for farmer-visitors the kind of experience they've come to know and expect. But how to do that?
Creating a virtual experience
First, field demonstrations remain an important part of the Farm Progress Show and Husker Harvest Days experience. A range of equipment running under the same conditions on the same day for comparison has always been important to visitors. And the Farm Progress events team focused on recreating that.
As Matt Jungmann, events manager, has said many times in the last few weeks: "We required our exhibitors to run their machines on our ground. We didn't want them to provide their corporate video, it was important to create the experience farmers get at our shows."
Second, there was a concerted effort between the events team and the editorial team to help exhibitors tell their stories. A key part of the Farm Progress Virtual Experience website will be the trade show. Long-time visitors to the site are somewhat familiar with the Map Your Show tool, but visitors this year will find that space significantly enhanced.
Most exhibitors have videos on their site sharing key new product information. Visitors will also find contact information and website information to do a little digging. The aim was to get as close to the "walk through the show grounds" as possible. Not easy, but Farm Progress editors Tom Bechman, Mindy Ward and Austin Keating interviewed and recorded dozens of interviews with exhibitors to help them share their stories in this virtual experience.
Finally, there are topic-specific breakout sessions – each about a half-hour to maximize farmer time – looking at hot topics from ways to overcome the depression of a pandemic, to controlling weeds in new ways. It's a diverse package of programming happening all three days.
Virtual exhibitors
And while the Farm Progress Virtual Experience is filled with demonstrations from nearly 100 pieces of equipment (perhaps the most ever), major exhibitors are stepping up too. Many have created virtual showrooms for their products, and all are linking through FPVX providing farmers the one thing every Farm Progress Show and Husker Harvest Days has always done: Give farmers a one-stop spot for keeping up on agricultural technology.
Register at FPVexp.com and join the show. Opening ceremonies are at 9 a.m. then it's time to watch combines run from the new John Deere X9 to the Fendt Ideal; you'll also get to see a range of corn heads move through the field, and there are some big ones on hand. And you'll get a look at some massive grain carts too.
Note that the conditions in Boone where the combine demonstrations run was tagged by the recent derecho, so every combine going through these fields is working to pick up corn off the ground. And you can see that work up close, so plan to check in.
Breakouts this morning include a look at the global grain supply with Bryce Knorr, contributing maket editor, Farm Futures; Burt Rutherford with BEEF Magazine looks at price discovery in the beef market; land values and changing demands get an update; and Bryan Young, weed scientist, Purdue University, and Kevin Bradley, weed scientist, University of Missouri, discuss what they learned in 2020 and how farmers should proceed with weed control in 2021.
This afternoon, there's an in-depth look at the DOT Technology Platform from Raven Autonomy. The field robot offers a range of opportunities for the future.
The afternoon breakouts include a discussion of tactics farmers can use to battle mental health challenges as the stress of farming in this market continue. There's a look at key add-ons you might want to consider for your planter (or consider when it's time to buy a new machine). And there's an in-depth look at managing risk on the farm – that's not about grain marketing but understanding your farm insurance needs.
You can watch these events from the comfort of your home, combine cab or wherever you find yourself today. Learn more, and register, at FPVexp.com.
Subscribe to receive top agriculture news
Be informed daily with these free e-newsletters
You May Also Like
---