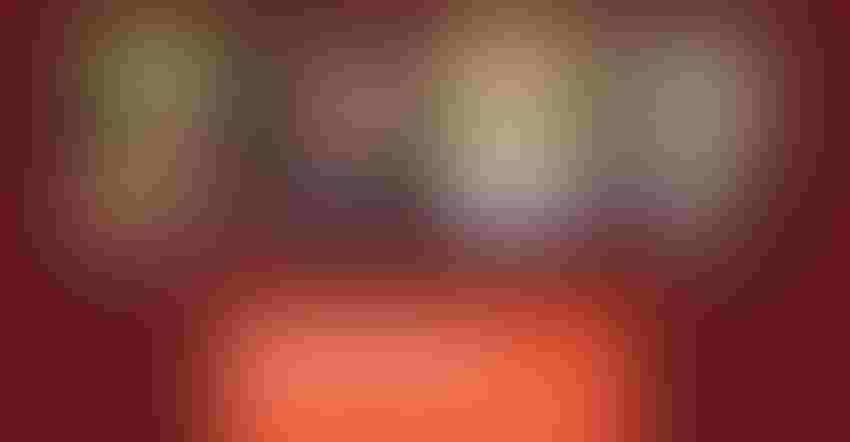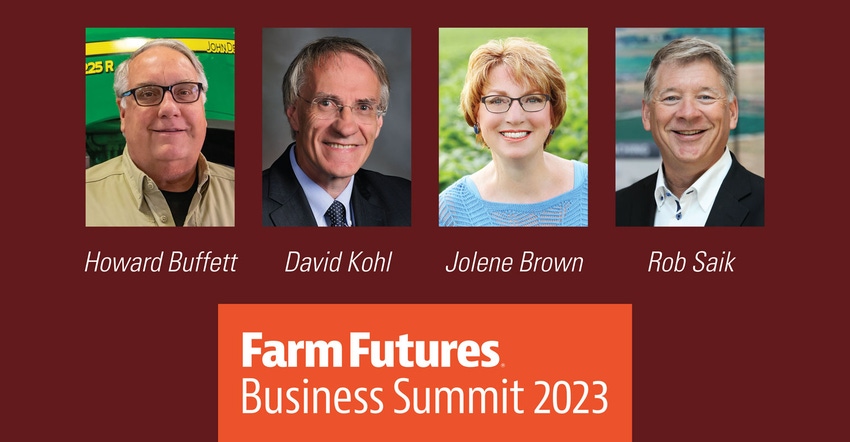 "Tell me and I forget. Teach me and I remember. Involve me and I learn." – Benjamin Franklin
Are you tired of attending conferences where the focus seems to be selling you something?
Unlike so many commercially-driven farm meetings, the 2023 Farm Futures Business summit, to be held Jan. 19-20 in Iowa City, Iowa, will focus on learning and education. You'll learn how to run your business in a more profitable way, despite uncertain economic times.
Since Farm Futures began holding the summit 15 years ago our focus has always been on education and training, to help farmers manage risk and build more profitable enterprises. Attendees will return home confident in their ability to identify management weakness, with actionable tips for real-world improvement.
After all, that's why you invest in these events - right?
Steal this idea
We'll have both speakers and panel discussions where you can share questions interactively through your cell phone. At the summit, the room itself is the panel, and you're part of the discussion. We want you to share ideas, then take home new ones to incorporate into your business. Here's a taste of what's in store:
-How to slow on-farm conflict and make your farm into a business-first family operation;
-How the conflict in Ukraine has and will continue to impact global markets;
-What to consider as higher inflation and interest rates impact the cost of production and financing;
- What technical analysis can mean to your grain marketing plan;
-How to manage short and long-term costs in a high cost economic environment;
-How to communicate more effectively with your farm team (including family, which can be the toughest);
-How to evaluate and set up a flexible land lease to mitigate land cost risk;
-How to manage farm, family and leadership opportunities in a more effective way.
Top speakers coming
Dave Kohl will help drive some of these discussions. Kohl is one of the founding members of the summit. His knowledge of global ag and business trends will help guide your thinking in the year ahead.
Iowa farmer and business consultant Jolene Brown is also on board as a keynote speaker. Jolene can help families overcome communications issues, especially in multi-generation family businesses.
This Week in Agribusiness anchor Max Armstrong will have a discussion with philanthropist and farmer Howard G. Buffett, who will report back on his four trips to Ukraine since Russia invaded in February, 2022. Canadian entrepreneur and futurist Rob Saik will offer a keynote address tackling a big question: Who will feed a world nearing 10 billion by 2050?
For more on the agenda go to this page and see what's in store. While you're there, sign in for our Ag Finance Boot Camp, a workshop designed to help you build your financial management skills. The boot camp takes place Jan. 18, a day prior to the summit.
See you in Iowa!
Subscribe to receive top agriculture news
Be informed daily with these free e-newsletters
You May Also Like
---