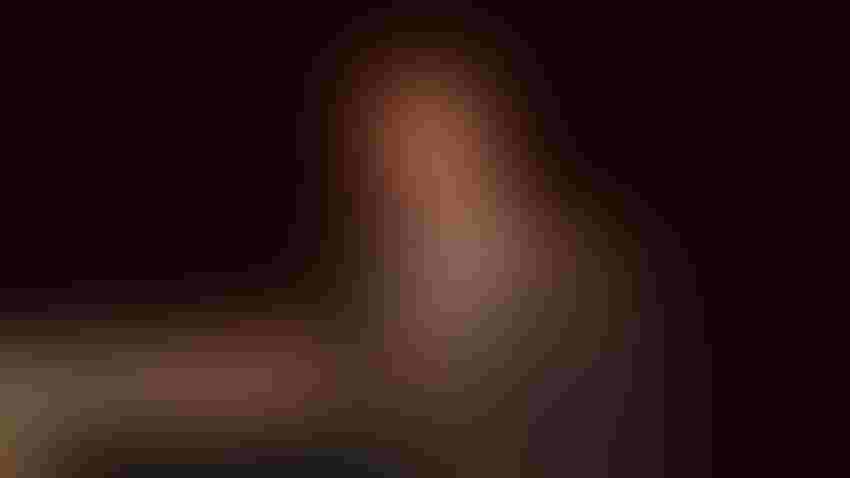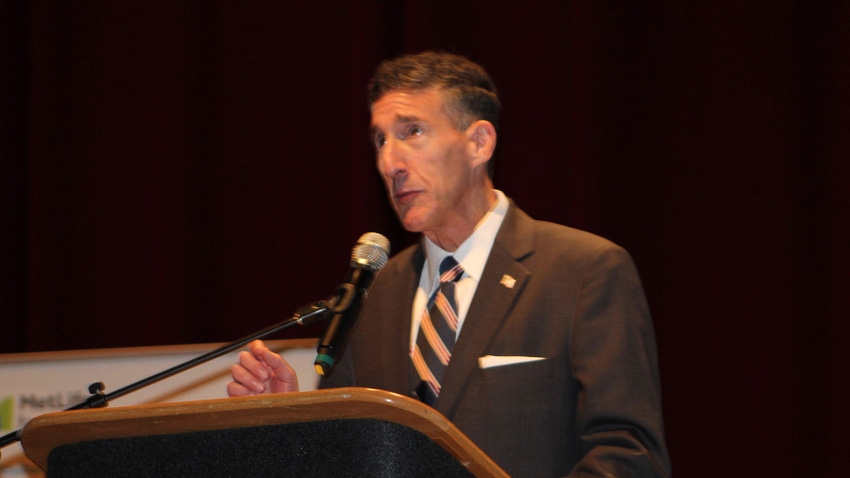 Representive David Kustoff, R-Tenn., spoke at the 2023 Mid-South Farm and Gin Show on February 24.
Forrest Laws
House Republicans want to vote on a new farm bill by September of this year, but they will also be focused on "reining in government spending" to help reduce inflation, according to Rep. David Kustoff, R-Tenn.
Kustoff discussed the Republican legislative agenda for 2023 during a brief appearance at the Mid-South Farm and Gin Show in Memphis, Tenn. He represents part of Memphis and Shelby County and 19 other counties in the largest agricultural district in Tennessee.
He acknowledged Congress faces an uphill battle in writing a new farm bill to replace the current law, the Agriculture Improvement Act of 2018, when it expires on Sept. 30, because of the potential fight over extending the debt ceiling and new members of Congress with little to no experience with farm legislation.
"Many of you know we have a lot of new congressmen (seven senators and 79 representatives) who have not been through farm bill negotiations," Kustoff said. "That's why the new House Agriculture Committee Chair G.T. Thompson brought Zippy Duvall, the American Farm Bureau president, to Washington to speak to a number of the returning and new members last year."
Fourth term
Kustoff, who is serving his fourth term in Congress and serves on the House Ways and Means Committee, said the debt ceiling will likely have to be dealt with before Congress can complete a farm bill.
"I don't know if you all paid attention to the Speaker's vote that went 15 rounds," he said. "Democracy works, but democracy is messy, and the debt ceiling will be messy. From the vantage point of myself and my counterparts, we have to be smart about the debt ceiling. Nobody wants to see the government not be able to take care of its obligations."
Federal government borrowing hit the debt ceiling in January, but Treasury Secretary Janet Yellen and the Congressional Budget Office have said stop-gap measures can delay the need to raise the debt ceiling until July or August.
"We want to be responsible, and our message to President Biden has been 'We want to work with you on lifting the debt ceiling, but you need to agree to carve back some of the spending that has been occurring," he said. "The president has indicated he will be receptive.
Our feeling is that if we can't address that spending the farm bill won't have much effect. We need to lower the cost of fuel, the cost of transportation and the cost of our crop inputs."
Farm bill spending
Kustoff also anticipates a fight over whether SNAP program benefits, which account for roughly 75% of farm bill spending, will remain a part of the legislation to receive votes of urban congressmen who might not otherwise vote for a farm bill. "They need to be included," he said.
"The bottom line is we want to see a farm bill voted on in the House of Representatives by September. When we look at the substance of the bill, we're talking about everything from increasing access to foreign markets to removing tariffs and other barriers on fertilizers and crop inputs. Obviously, we also want crop insurance, and the safety net preserved."
Subscribe to receive top agriculture news
Be informed daily with these free e-newsletters
You May Also Like
---