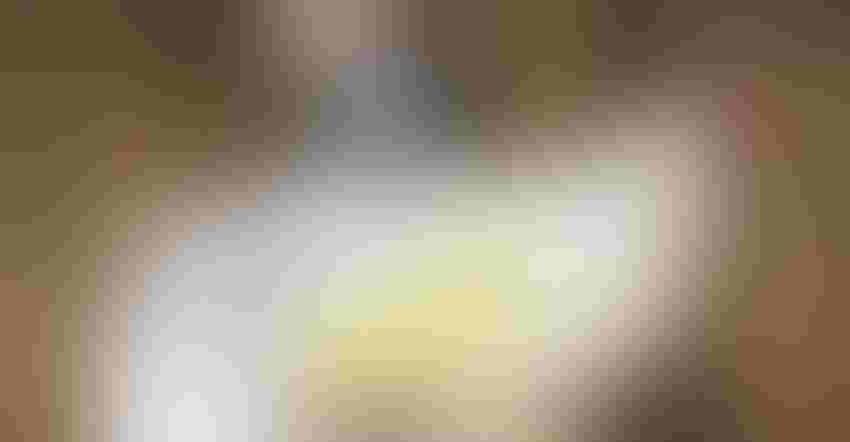 TACKLING BIRD FLU: With Delmarva being one of the nation's epicenters of the avian flu outbreak, HPAI will be a big topic of discussion at next month's Delaware Ag Week.
Peter Garrard Beck/Getty Images
Delaware Ag Week will return to its traditional in-person event next month at the State Fairgrounds in Harrington.
The event takes place Jan. 9-12 and is an ongoing collaboration among University of Delaware Cooperative Extension, Delaware State University Cooperative Extension and the Delaware Department of Agriculture.
The associated trade show will take place in the Dover Building each day. Delaware and Maryland pesticide and nutrient management credits, and certified crop adviser credits, will be available.
The Jan. 9 session will focus mostly on commercial poultry and the outbreak of highly pathogenic avian influenza (HPAI). Dr. Karen Lopez, Delaware state veterinarian, will provide an update on the outbreak.
Josh Payne, technical services director for Poultry Guard, will talk about successes and challenges with mortality composting of HPAI-infected birds.
Georgie Cartanza, poultry Extension agent with University of Delaware Extension, will present "Stepped in or sucked in: Strategies to prevent the movement of avian influenza into a poultry house."
There will also be a panel discussion on experiences dealing with the outbreak, led by Chris Brosch, Delaware Department of Agriculture, and Holly Porter, executive director of the Delmarva Chicken Association.
The Delmarva Hay and Pasture Conference will begin at 10 a.m. Jan. 10. Talks will highlight alfalfa weevil management, weeds, and managing lime in hay and pastures.
The agronomy, corn and soybean session starts at 9 a.m. Jan. 12. Topics include updates on corn nutrient management and diseases, weed management, cover crops and nitrogen cycling, and more.
There will also be sessions on small ruminants, fresh-market vegetables, small-farm irrigation and urban farming.
See the complete schedule at sites.udel.edu.
Dairy summit speakers announced
The 2023 Pennsylvania Dairy Summit will feature several speakers covering topics such as farm succession and family dynamics, what dairy can learn from the avian influenza pandemic, diversifying the family farm, and managing multigenerational family businesses.
Hosted by the Professional Dairy Managers of Pennsylvania and Center for Dairy Excellence, the event takes place Feb. 8-9 at the Penn Stater Hotel and Conference Center in State College, Pa.
Talks and speakers include:
"Bulletproof Your Farm: How Stubborn Farmers Can Work Better Together." Andy Junkin will talk about how to stop being stubborn with each other and start being stubborn with the critical habits that make a farm successful. Junkin was born and raised a dairy farmer in Bobcaygeon, Canada. After walking away from his family's dairy barn in 2007, he has been focused on figuring out how to help stubborn farmers work better together.
"Lessons Learned From the Avian Influenza Pandemic." This session features Dr. Kevin Brightbill, Byron Shaffer and Jennifer Reed-Harry.
"A Diversified Family Business: Producer Showcase with Ideal Dairy Farms." This session features John Dickinson and Luke Getty. Ideal Dairy Farms, owned and operated by the Dickinson and Getty families, includes 1,900 heifers and 3,200 mature cows producing 210,000 pounds of milk a day. They farm 4,500 acres in Washington and Warren counties.
"From Our Kitchen to Your Table: Family Business Showcase." This session features Joe DelGrosso and Amy Mearkle.
"Change Management: Adapting Your Mindset with Sam Barringer." Barringer will share lessons learned from his combat experience on leadership, teamsmanship, detecting abnormal or normal behavior, and enriching life through intentional, unforgettable moments. 
Thanks to grants and support from the Center for Dairy Excellence, Northeast Dairy Business Innovation Center, Professional Dairy Managers of Pennsylvania and summit sponsors, registration fees for dairy producers are set to be as affordable as possible. During registration, producers can get a $50 discount using code "FUSION23" for each attendee from the farm. 
To register for the conference and view the full program, visit padairysummit.org. Contact the Pennsylvania Dairy Summit Business Office at 814-355-2467, or email [email protected] for more information.
Subscribe to receive top agriculture news
Be informed daily with these free e-newsletters
You May Also Like
---