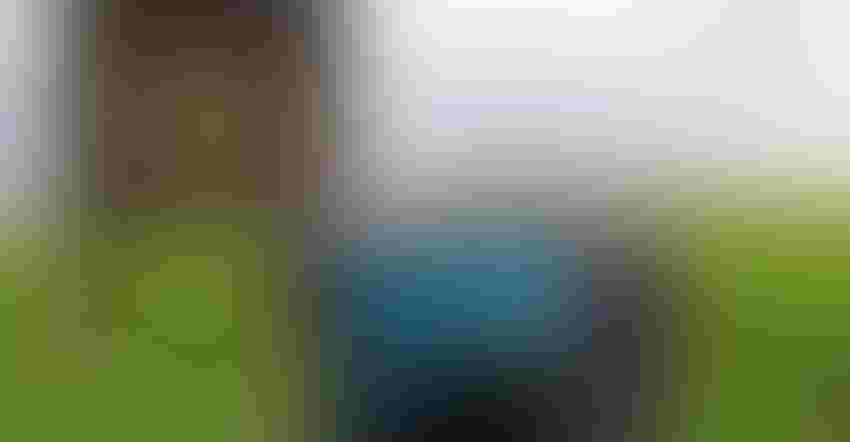 HOST FAMILY: The Roehl family is excited to host the 2022 Wisconsin Farm Technology Days. The family includes (back, from left) Dennis, Devon, Jackson, Kathryn and Suzie. In front (from left) are Dennis' parents, Velora and Lowell.
Courtesy of Kaila Fitzl Photography
If you're thinking about going to Wisconsin Farm Technology Days in Clark County, but you're not sure it will be worth the trip, think again. Organizers say the 2022 farm show will offer plenty to see and do for all ages.
The show will be held July 12-14 at the Dennis and Suzie Roehl farm near Loyal. Their three children — Devon, 15, Jackson, 14, and Kathryn, 11 — help at Roehl Acres. The family milks 280 registered Holstein cows and farm 800 acres. They grow corn, soybeans and alfalfa.
The cows at Roehl Acres are milked by four robotic milkers installed in their freestall barn in May. Farm Technology Days visitors will be able to tour the dairy operation during the show and see the robotic milkers work firsthand. Buses will transport showgoers from Tent City to the Roehls' freestall barn every 10 minutes.
"Visitors will be able to get off the buses, walk through the barn and spend as much time as they like watching the robots milk the cows," Dennis says. Buses will transport showgoers from the barn back to Tent City every 10 minutes.
Dennis says the entire family is excited about hosting the show. "We're very excited to host this event," he says. "In 1983, I went to my first farm show. I was 14 years old, and I thought it was the greatest thing I had ever been to. Now, 36 years later, I will be the host farm for Farm Technology Days 2022. In a way, I have been preparing for this all of my life."
Dennis' cousin Doug Roehl and his wife, Kim, converted the old dairy barn on the farm into an events barn called Rustic Occasions where they hold weddings, receptions, anniversaries and reunions. They are co-hosting the show with Dennis and Suzie and their family. During the show, visitors can tour Rustic Occasions, listen to live music, watch cooking demonstrations and learn how to make soap.
Field demonstrations return
Showgoers are also invited to take to the fields to see the latest innovations in hay and forage harvesting equipment. Field demonstrations will begin at 9:30 a.m. each day. Ron Zygarlicke, Field Demonstrations Committee chair, invites showgoers to watch second-crop haylage get mowed, merged, chopped, baled and wrapped at the show.
"We're happy to bring back field demonstrations to Wisconsin Farm Technology Days," Zygarlicke says. "They haven't been held for a few years."
Major farm equipment manufacturers will be on hand for the field demos, including Krone, Claas and New Holland, which will have self-propelled choppers at the show. Krone and New Holland are bringing balers. Case IH is bringing a mower, and Oxbo and H&S Manufacturing will demonstrate their mergers. Swiderski Equipment is also bringing a baler, a chopper and a mower.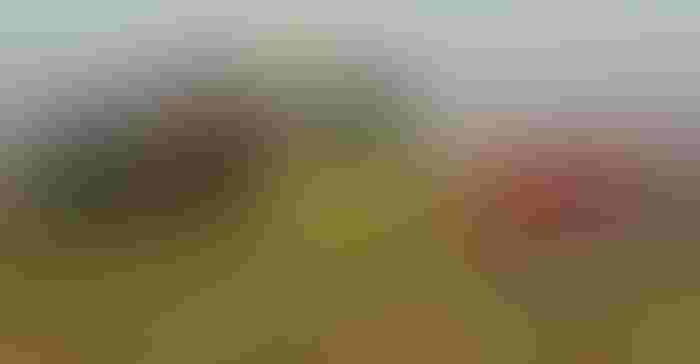 "In the morning, we will be mowing, merging and chopping alfalfa," Zygarlicke says. "In the afternoon, we will be making baleage and wrapping it. We will not be mowing any hay on Thursday since it is the last day of the show, but we will be merging, chopping, baling and wrapping."
Volunteers make the show
Several hundred volunteers have worked countless hours during the past three years to prepare for the 2022 Wisconsin Farm Technology Days in Clark County.
"We are expecting about 1,500 volunteers at the show," says Paula Ruesch, Volunteer Committee co-chair. "We're still looking for volunteers. Anyone interested in becoming a volunteer can go to the show website at wifarmtechdays.org and select 'Volunteers,' fill out the form and hit submit.
"Volunteers have to have access to email, even if they use a friend's email, so we can contact them," Ruesch adds. "We're looking for 4-H, FFA and church groups looking to volunteer and make money."
Interested organizations may call Ruesch at 715-302-1177 or Cathy Haines, Volunteer Committee co-chair, at 715-937-0233 for more information.
Highlights include live concert
The public is invited to Farm Technology Days' first-ever live concert on July 13. Gates will open at 4:15 p.m. for Farm Tech Fest, which will be held just south of Roehl Acres and Rustic Occasions at N7779 County Highway K, Loyal, WI 54446.
Country music legends Joe Nichols and Sawyer Brown will perform. Madison County, a country group from Dane County, will perform that evening. Tickets for the concert are $28. Children 12 and under will be admitted free.
Other highlights at this year's show will include:
Wisconsin's 75th Alice Dairyland Taylor Schaefer will be on hand to meet showgoers all three days.

The Largest Weed Contest will return. Showgoers are encouraged to bring their largest weed and talk to Extension weed specialists and Master Gardeners.

University of Wisconsin Extension specialists will discuss paired housing for dairy-beef and dairy calves. Newborn and 4-month-old dairy-beef calves will be on-site.

More than 600 exhibitors will be in Tent City.

Several food tents will be on-site for visitors to enjoy locally grown food and specialty food items.
More information about the show is available at wifarmtechdays.org.
About the Author(s)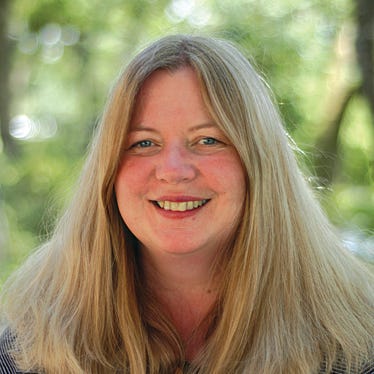 Wisconsin Agriculturist Editor
Even though Fran was born and raised on a farm in Illinois, she has spent most of her life in Wisconsin. She moved to the state when she was 18 years old and later graduated from the University of Wisconsin-Whitewater with a bachelor's degree in journalism.
Fran has 25 years of experience writing, editing and taking pictures. Before becoming editor of the Wisconsin Agriculturist in 2003, she worked at Johnson Hill Press in Fort Atkinson as a writer and editor of farm business publications and at the Janesville Gazette in Janesville as farm editor and feature writer. Later, she signed on as a public relations associate at Bader Rutter in Brookfield, and served as managing editor and farm editor at The Reporter, a daily newspaper in Fond du Lac.
Subscribe to receive top agriculture news
Be informed daily with these free e-newsletters
You May Also Like
---