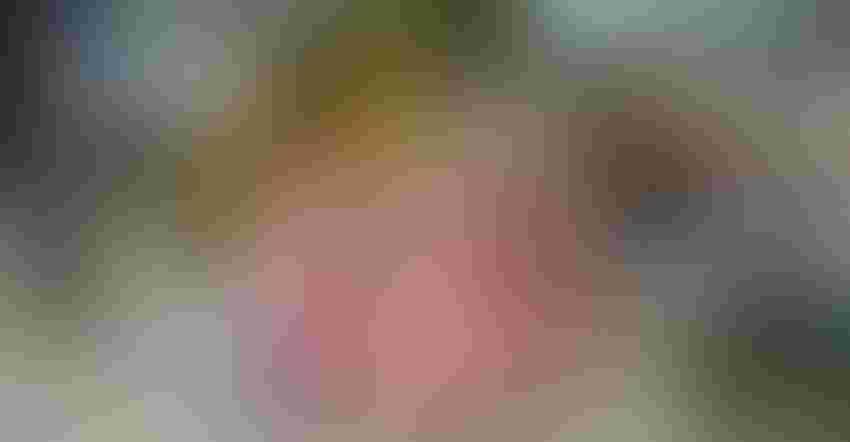 WHEELS TURN HERE: Mental "cogs" turn faster than machinery wheels at this crossroad of innovation.
Penn State Ag Progress Days, Aug. 14-16, is set to be bigger and better than ever. That's the early word from show manager Jesse Darlington. This year's show will boast 500 commercial exhibitors from 34 states and 4 provinces of Canada, he says, plus educational exhibits, field demonstrations and workshops.
Commercial exhibitors bring out their newest and best of field machinery, milking systems, animal genetics, storage structures, seed, feed, tools, trailers, sprayers, mixers, livestock housing, utility vehicles, fertilizers, fencing, financial products, insurance and more. Exhibits and educational displays will focus on helping farmers innovate to meet today's environmental and financial demands, says Darlington.
The biggest draws
Field demos are always a draw. Planting into green cover crops is new for this year. Corn silage chopping is back this year.
The main machinery demos will be:
• Mowing and tedding: 10:30 a.m.
• Corn silage chopping: 11:45 a.m.
• Cover crop drilling: 1 p.m.
• Planting into green cover crop: 1 p.m.
• Hay merging and raking: 2 p.m.
• Baling and bale handling: 2:30 p.m.
APD will also have new small farm/vegetable demonstration plots showing how to diversify with vegetable crops. One will feature recommended equipment for planting, harvesting and irrigating vegetables in raised plastic beds. The other will display the finished products — tomatoes, peppers, cabbage, sweet corn, kale and broccoli, he adds. The demos will be on Tuesday and Wednesday mornings and afternoons, and once on Thursday morning. Exact times haven't been posted yet.
GOING 'GREEN': Watch how corn planters perform in standing cover crops.
Much more to see
Other high points of this Penn State College of Ag Sciences event include "hot topics" in the college's theme building. This year's focus will be displays and information on the spotted lanternfly, industrial hemp, raising minnows (bait fish) in farm ponds, dairy marketing and what's new in Extension.
The Farm Safety Demonstration Area also draws a crowd for the tractor rollover demo. This year, emergency responders also will conduct a mock rescue scenario. In-tent seminar topics tackle safe use of guidance systems, sprayers and drones.
And, if you're "into" butterflies, check out the new large screen house filled with them.
APD happens at the Russell E. Larson Ag Research Center, southwest of State College on Route 45. Type 2710 West Pine Grove Road, Pennsylvania Furnace into your GPS and hit the road. Admission and parking are free.
GO TO SEED: Seed industry exhibits, backed by their own corn plots, will have 2019 info.
For more show details, click on Ag Progress Days. Twitter users can use the hashtag #agprogressdays hashtag. You'll also find it at @AgProgressDays on Facebook.
Veggie production is 'hot'
Ag Progress Days is heavy on traditional row-crop and animal production. Now, it's time that equipment specifically for vegetable growers gets its share of the spotlight, contends Tom Butzler, Penn State Extension horticulturist and coordinator of APD's vegetable demos.
SHADY REST SPOT: Tagging along with adults can be tiring, maybe boring, for youths.
Pennsylvania is already among the top 10 U.S. producers of bell peppers, cantaloupes, pumpkins and snap beans. "Sixteen wholesale auctions are scattered throughout the state to sell fresh produce to road-side stands and grocery stores," he adds.
You can see how equipment covers beds with plastic and how that plastic is removed at end of growing season. You can also see how transplants are inserted into the raised beds and how they are maintained throughout the growing season to address pest issues.
Subscribe to receive top agriculture news
Be informed daily with these free e-newsletters
You May Also Like
---