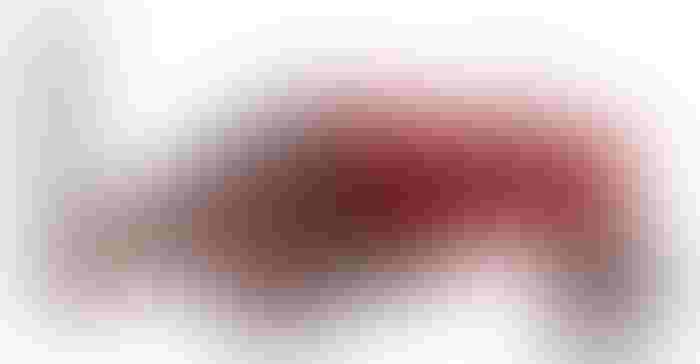 The Farm Progress Show will be held in Boone, Iowa, on Aug. 28-30. See FarmProgressShow.com for more information.
Don't call them toys, or if you do, say it with respect. The range of collectibles offered by SpecCast for the Farm Progress Show gives buyers some unique choices and insight into changing tastes of collectors. Steve Van Hondorf, SpecCast vice president of sales and marketing, shared a look at what's available for the 2018 show.
"We'll have the Max Armstrong tractor," Van Hondorf says. "That's going to be a Farmall 300, and it will have a sickle bar mower on it."
The addition of implements is a growing trend for this market. People have been buying collectible tractors for years, Van Hondorf says, but they want more. "We've actually been getting some specialty products and implements to meet that need."
The other four tractors available at this year's show offer an interesting trend for collectibles, too: They're newer.
"We've been focusing more on tractors from the 1960s and 1970s," he says. "As people get older, and we get on with our years, these are the tractors people grew up with. The machines from the '40s and '50s are not familiar models people can relate to."
The list
The four tractors beyond the Max Armstrong signature model include:
• The Minneapolis Moline 4 Star, which was a popular utility tractor in the 1960s and was built in Minneapolis.
• Noting that the show is in Iowa this year, SpecCast is marketing an Oliver 2255, also a popular model. "And it was one of the last models made in the Charles City, Iowa, factory," Van Hondorf notes. This model has a lot of details such as gas tank fenders, wheel weights and front mount weights; and it has a cab.
• The International Harvester 1256 was considered a high-horsepower tractor of its era, Van Hondorf says. This model also features the factory cab. Back then, Van Hondorf adds, cabs were offered from a range of makers to match this model.
• The Case IH Optum 300 is a current-model machine. "This is a dairy tractor and it comes with front weights," Van Hondorf says. "This model can also be outfitted with a front three-point hitch. It's designed to be a haying tractor that can run big mower-conditioners."
You can find SpecCast in the Wallaces Farmer Hospitality Tent at the corner of Sixth and Central. Be sure to check out these new choices for your tractor collection.
Subscribe to receive top agriculture news
Be informed daily with these free e-newsletters
You May Also Like
---