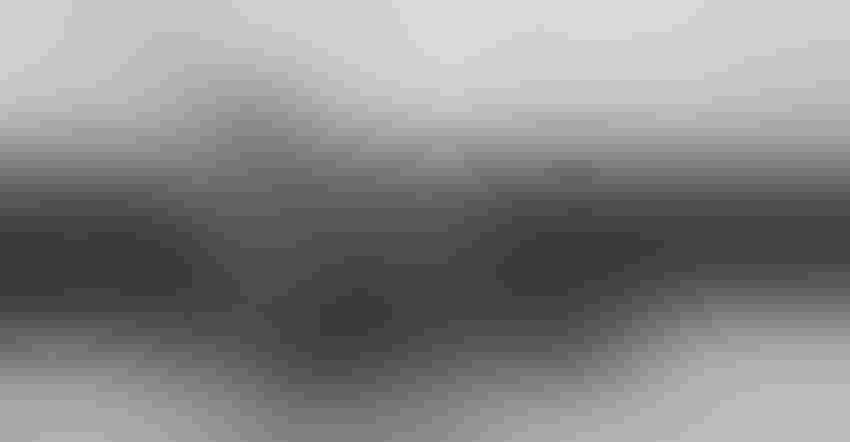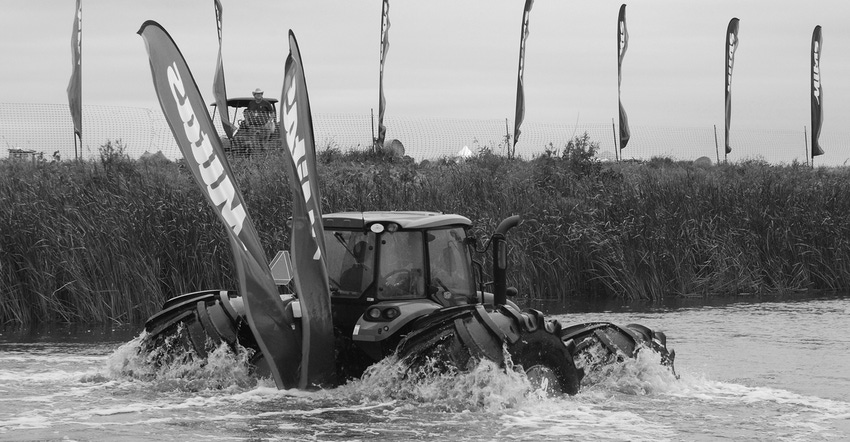 WATER WALKER: The Trelleborg/Mitas demonstration of a floating tractor at the Farm Progress Show returns for the 2022 event in Boone. The idea is to show that the right flotation matters in managing soil compaction.
Farm Progress
At the retention pond on the east side of the Farm Progress Show grounds in Boone, there's a gravel ramp. It's not for launching a boat. It's for a tractor, which will show that the right flotation matters in managing soil compaction.
"This is an opportunity for us to start the conversation with the grower about the importance of flotation in their field," says Jeff Miller, marketing communications adviser at Trelleborg Wheel Systems. "And we're offering this extreme example. This is in no way a practical application; this is just fun."
The fun he refers to is a floating tractor, and Mitas is bringing back that demonstration project again to the Boone site.
Managing tire size and air pressure can help farmers reduce compaction in the field. This floating tractor pushes the idea to the limit. Miller says the idea originally came from Europe, but in that demonstration, they didn't use large enough front tires as they were not produced yet.
"They had to put supplemental flotation on the front of the machine," he says. "When we did this in 2018, we decided to make it happen with just tires."
Driving on water
Matt Jungmann, national events director at Farm Progress, got some seat time in the machine in 2018. "It's a little unnerving to see water come up to the doors," he says. "When you enter the water, you sink in until the tires float. Then you're on water."
One thing Jungmann learned is how to steer a tractor on water — not something every farmer has to deal with. "You use the brakes," he says. "Push the right brake, and the left wheels keep spinning — and you turn right. It's that simple."
The tractor will hit the water on the hour during the show, "driving" for a short time before heading back to land. Visitors who saw this in 2018 noted there was no mud stirred up, and the machine was indeed floating.
"It's a demonstration about having the right tires in the right application, and we all know the importance of flotation," Miller says. "It can reduce compaction, increase yield and increase profits. We have a full line of VF tires to help farmers with their flotation."
Subscribe to receive top agriculture news
Be informed daily with these free e-newsletters
You May Also Like
---