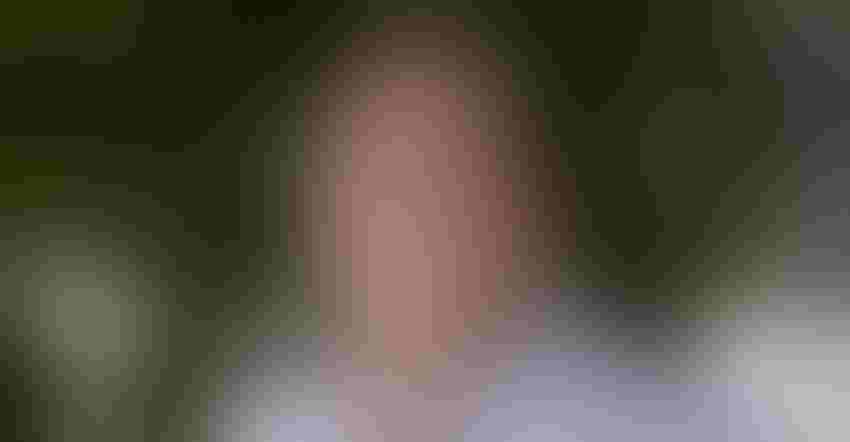 FPS TEAM MEMBER: Shawn McNealy, now a 4-H parent in Bartholomew County, Ind., was "Show 3" at the 1992 Farm Progress Show held near Columbus, Ind.
Tom J. Bechman
Shawn McNealy remembers the 1992 Farm Progress Show in Columbus, Ind., very well. It was held on land owned by the local airport, once part of Bakalar Air Force Base. McNealy played a key behind-the-scenes role in that show.
"I was Show 3," he recalls fondly. "Show 1 was the manager and Show 2 was the assistant manager."
What did Show 3 do in those days? A lot of it involved manual labor — everything from digging post holes, with a hand-powered digger if he was lucky, to figuring out how to get excess water off the grounds when it rained.
"We still had a lot of fun working together," McNealy recalls. "There were plenty of good times, too."
McNealy had the opportunity to move with the show when it traveled to Amana, Iowa, in 1993, but he decided to pursue full-time work instead.
His dad, Tim, was an ag teacher in Columbus, and also farmed. McNealy knew he wanted to stay in agriculture, but he also needed a career.
"I've been a firefighter with the city of Columbus for 21 years now, and it works out really well," he says. "I work long shifts, with long hours off in between shifts that allow me to do farming duties."
Remember when …
Here are answers to key questions about the 1992 Farm Progress Show:
Who were the host farmers? They included Wayne Sherrill, William Gelfius, B. Parker Newsom Jr., Dan Fiesback, Frank Fiesback and David Friedersdorf. A large part of the land was owned by the Columbus Municipal Airport and managed by Pieper Farm Service Inc.
Who selected the show site? Then vice president of Farm Progress editorial, the late Tom Budd, made the choice. Among those lobbying for the show to be held at Columbus were George and Martha Doup, a local farm couple. Doup was president of Indiana Farm Bureau from 1958 to 1976.
Who managed the show? The show manager was Mike Samuelson, an Iowa State University farm boy. It was his first assignment managing a show. He managed shows through 1994, then returned to farm near Ogden, Iowa. Samuelson died in 2008. The assistant manager at Columbus was John Gullidge from Assumption, Ill.
Why was the Columbus Farm Progress Show unique? It was the site farthest south in Indiana ever selected for a Farm Progress Show. In addition, it was the first Farm Progress Show where admission was charged. Admission was $3, with under 18 admitted free.
What unique event happened at the Columbus Farm Progress Show? It was an election year, and Vice President Dan Quayle attended the show, addressing the crowd at the Purdue University exhibit on the southeast corner of the show grounds.
What were the Columbus Farm Progress Show dates? That show was held Sept. 29, Sept. 30 and Oct. 1, 1992.
Subscribe to receive top agriculture news
Be informed daily with these free e-newsletters
You May Also Like
---