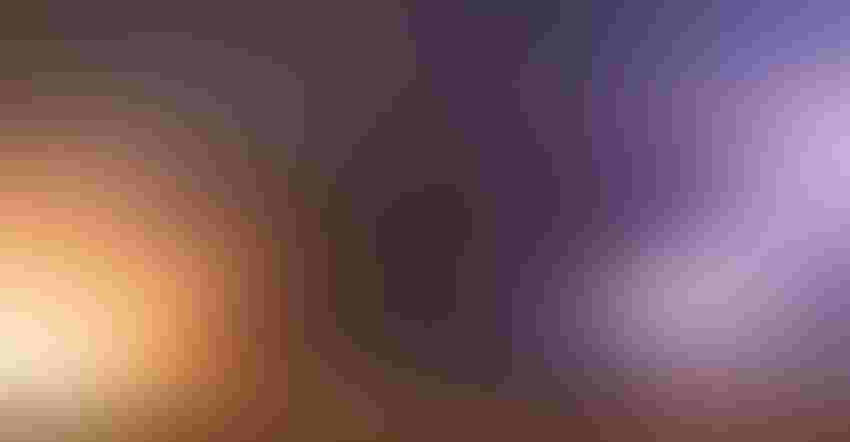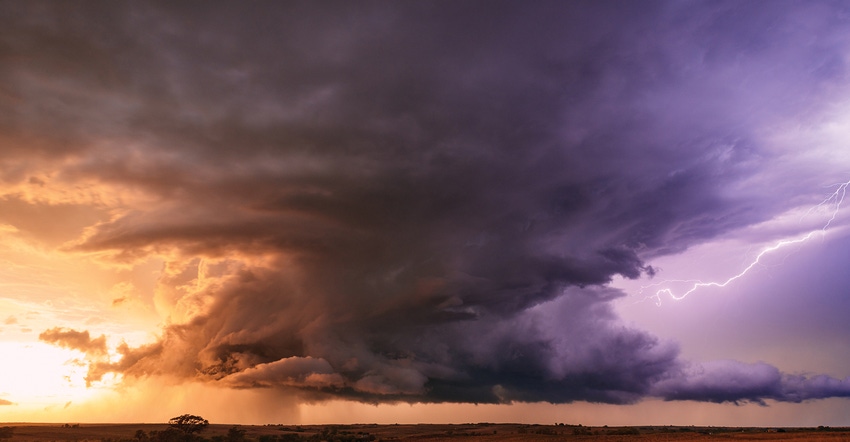 CLEARING OUT: New weather information has changed the response when severe storms are in the area. The days of hunkering down and waiting it out are over.
mdesigner125/getty images
There was a time when the Farm Progress Show team waited out storms at outdoor events. The idea was to stay put on the site and let the storm blow over. Those days are long gone.
The power of lightning to reach out from great distances is a constant fear for any outdoor show. To understand the nature of storms and create a safer space for visitors, show staff have all taken special training.
Matt Jungmann, events director; Rick Wild, operations manager; and Dena Morgan, events marketing, trained with experts from the National Oceanic and Atmospheric Administration and the National Weather Service.
The agencies conduct a two-day seminar that provides information designed to aid event, sports and venue professionals in preparing for and responding to dangerous weather conditions.
This training program looks at the range of weather that can occur at an outdoor event, including lightning, high winds, hail and tornadoes.
Morgan notes that the two-day training was an eye-opener to her, even in the way weather stats are reported.
"Just because it says there's a 30% chance of rain, that doesn't mean what you think it does," she says. "You could actually have 100% chance of rain with that statistic based on where you are."
She adds that the knowledge gained also makes her more confident about decisions regarding actions at outdoor shows. Over the years, rain and high winds have caused problems for the shows. With this knowledge, the events team is better able to react to keep visitors, exhibitors and staff safe.
Lightning risk
Lightning is a bigger issue than many people think, especially for an outdoor event.
Generally, if the lightning is within 12 miles of an area, you would get a warning. If within 8 miles, there's a warning and potential evacuation. And if it gets closer than 5 miles, the area is evacuated and the show is closed.
What many people don't often understand is that a storm 10 miles away can send lightning pretty far in any direction. That's always a danger for an outdoor event.
For on-site staff, that trigger chart is the key. Every staff member involved with the show knows the drill if the weather changes.
Keeping up on alerts
There are several ways to know what's happening at the show:
Show website. FarmProgressShow.com is the main website, where alerts will show up if needed.
Twitter. Go to twitter.com/fpshow or @FPShow to get immediate alerts as conditions change.
Facebook. The Farm Progress Show Facebook page — facebook.com/farm progressshow — will also have updated information if conditions change.
2022 Farm Progress Show app. Downloading the latest app from iTunes or Google Play will keep you informed. The staff can send alerts to your cellphone if weather conditions warrant. Be sure to select the 2022 version of the app.
As part of the role of monitoring the weather, Farm Progress staff works with National Weather Decision Technologies of Norman, Okla.
"We work with those folks, and if bad weather comes up, we get immediate alerts," Wild says. "That happens during setup, the show itself and teardown. Anytime we have people on-site, we get alerted and can take action."Weather conditions for an outdoor show are more important than ever. The Farm Progress events team is keeping its eyes on the sky.
Subscribe to receive top agriculture news
Be informed daily with these free e-newsletters
You May Also Like
---