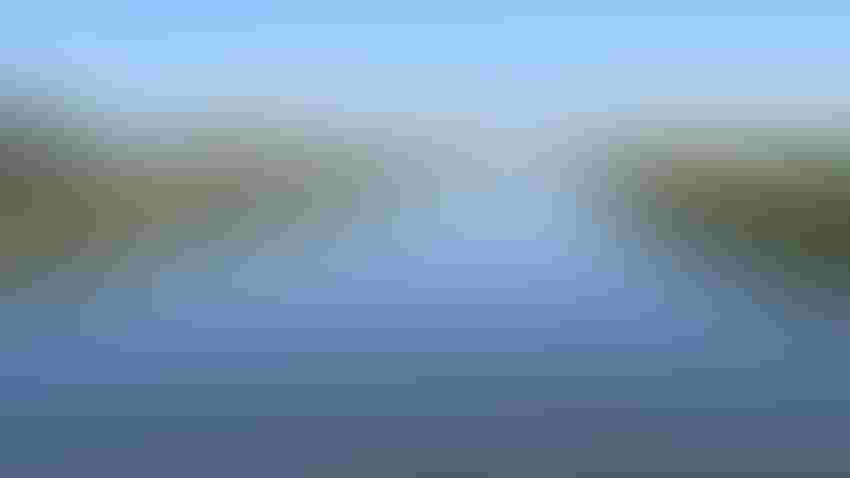 The Klamath Reclamation Project's main canal irrigates farms in the Klamath Basin
Tim Hearden
This year's wet winter and early spring has prompted the U.S. Bureau of Reclamation to increase water allocations in the Klamath Basin on the Oregon-California state line.
The bureau on May 19 also confirmed higher lake levels for endangered sucker fish as well as larger releases from Upper Klamath Lake to benefit salmon.
Based on improved spring hydrology and updated forecasts, water supply allocations from the Upper Klamath Lake increased from 215,000 acre-feet to 260,000 acre-feet. Allocations from Gerber Reservoir and Clear Lake Reservoir remain at 35,000 acre-feet from each reservoir.
Reclamation says the updated 2023 allocations are based on analysis of existing hydrologic conditions and inflow forecasts from the California Nevada River Forecast Center and the Natural Resources Conservation Service.
"With the improved hydrologic conditions, we are thankful more water is available to meet the needs of Klamath Basin communities while also meeting the needs of endangered species," said Reclamation Regional Director Ernest Conant. "Although we are not seeing a return to normal expectations for snow and rain, we are pleased that conditions are on the upswing after three consecutive years of extreme drought."
Initial allocations were set in April as Reclamation also announced $13 million for drought relief in the region.
Source: U.S. Bureau of Reclamation
Subscribe to receive top agriculture news
Be informed daily with these free e-newsletters
You May Also Like
---