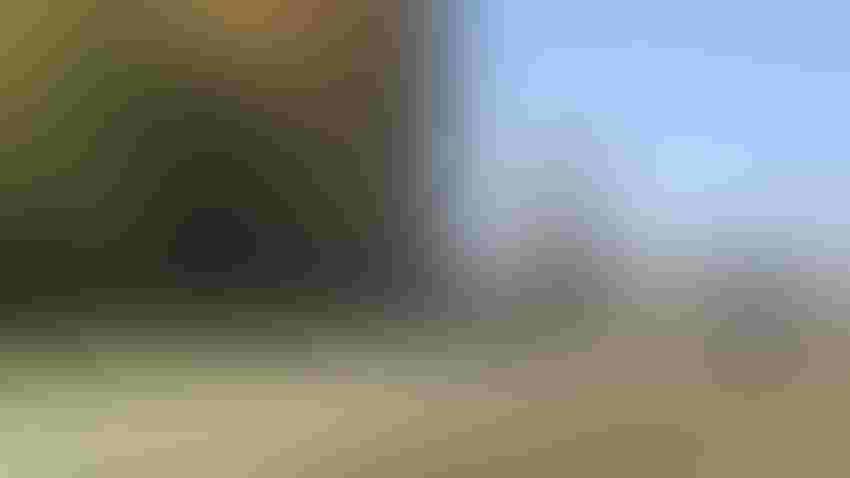 MORE VISIBILITY, FLEXIBILITY: The Indiana Grain Buyers and Warehouse Licensing Agency is charged with overseeing the financial health of grain elevators. The agency will now receive line-item funding from the state of Indiana.
Tom J. Bechman
By now you've heard about the seismic shift in funding for Clean Water Indiana coming from the 2023 Indiana General Assembly legislative session. Stuck at just under $1 million for 20 years, Clean Water Indiana will receive $6 million in additional funding in '24 and in '25. Funding for the complementary Lake and River Enhancement program operated by state agencies also will rise significantly. What you likely haven't heard about are funding increases for other agencies serving agriculture.
"We were proud of our members for making these needs clear, and helping push the ball across the goal line," says Jeff Cummins, director of state government relations for Indiana Farm Bureau Inc. "We didn't get everything we wanted in this year's session, but we believe we made great strides. We're thankful to legislators for their faith in agriculture."
Behind-the-scenes upgrades
Here are key developments from the '23 legislative session that didn't make headlines:
Indiana Grain Buyers and Warehouse Licensing Agency. The big push was to get a line-item appropriation for the agency, Cummins says. "Until now, it was funded through Indiana State Department of Agriculture funds, and it ate into ISDA's budget. Now, it finally has its own line item. The amount of money the agency will receive is about the same, but hopefully it can seek additional funds in the future to update software and add staff where needed."
Purdue Extension county staff. If you've seen a county Extension educator with a smile on his or her face recently, it just might be because they received a raise from the state portion of the three-way partnership that funds their salaries. Federal and local government money also funnels in to pay staff. According to Purdue University sources, the annual appropriation for county ag Extension educators increased to $8 million per fiscal year, up $512,184 per fiscal year.
Purdue Animal Disease Diagnostic Laboratory. Annual appropriations to support the ADDL program at Purdue went up by $1,288,439 in each fiscal year of the new budget. In addition, the Legislature appropriated $5 million for laboratory upgrades for ADDL facilities. ADDL maintains labs both on campus in West Lafayette and at the Southern Indiana Purdue Agricultural Center near Dubois.
Board of Animal Health. The Legislature provided funding for three poultry veterinarian positions with BOAH. Cummins notes that these positions are needed to stay ahead of diseases like avian flu, and to plan for future retirements within the agency.
Public health funding. INFB was a major supporter of increased funding for rural health, also one of Gov. Eric Holcomb's priorities this session. Action by the Legislature will provide $225 million over the two-year period in new funding to rural health departments. Cummins expects this to be an opt-in program, allowing county health departments that want to offer innovative services that require funding to do so.
Health plan options. One bill specifically tweaked an area that needed adjusting in the legislation that allow INFB to offer health coverage to single proprietors. The program went into effect two years ago. The new change should help better manage costs of the program, Cummins says.
Subscribe to receive top agriculture news
Be informed daily with these free e-newsletters
You May Also Like
---