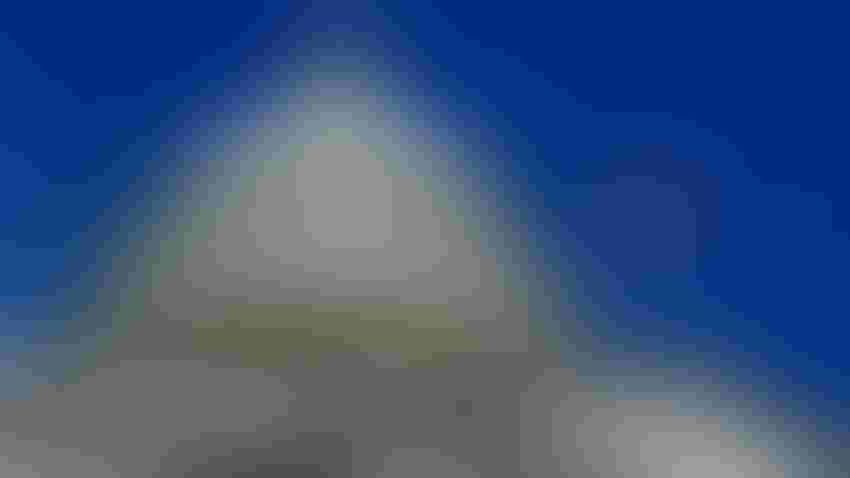 FARM BILL TALK: Discussions around what is in the new farm bill are tied closely with discussions and debate in Congress about federal spending and priorities for the bill.
Tim Graham/Getty Images
The legislation to lift the federal debt ceiling negotiated and passed in Washington, D.C., in early June averted an unimaginable default on government debt that could have had serious and lasting consequences for interest rates, government programs and the economy in general.
Formally, the Fiscal Responsibility Act of 2023 suspends the authorized limit on federal debt until 2025 and places some limits on federal spending and program rules.
The debt limit itself may seem a bit of an arcane policy. While it restricts how much the federal government can borrow, it doesn't directly dictate how much the federal government spends. As long as the federal government spends more than it takes in through taxes and other revenues, the debt continues to grow, necessitating legislation to regularly increase the debt limit.
While regularly increasing the debt limit seems a foregone conclusion, there is always some debate, particularly when the two major political parties have split control of Congress and the White House. The debate this time included some effort to pull back on federal spending and may foreshadow spending fights ahead in annual appropriations bills and in major legislation such as the farm bill.
Federal spending growth
Federal spending has grown dramatically in the past three years with COVID-related spending and other large federal initiatives. Annual spending or outlays have grown from an average of $3.5 trillion in the 2010s to an average of $6.5 trillion over the past three years, with similar projections in the immediate years ahead.
Revenues have grown steadily over the period as well, but have not kept pace, growing from an average of $2.9 trillion in the 2010s to an average of $4.1 trillion over the past three years. As such, the annual deficit (outlays minus revenue) has grown to an average of more than $2 trillion over the past three years, hence the growing debt and the debate over the debt limit.
A look back at historical data would note that the federal government has run a deficit almost every year since the early 1970s, except for a brief period in 1999 and 2000. The deficit grew from a long-run average over that period of about 3% of the nation's economy or gross domestic product (GDP) to more than 10% of GDP during the Great Recession of 2008-09.
That set the stage for deficit reduction efforts in 2011 that ultimately led to budget cuts in the 2014 Farm Bill. In 2020 and 2021, the deficit peaked again at 14.9% and 12% of GDP respectively, before falling back in the past two years to 5% to 6% of GDP, setting the stage for a renewed focus on spending in both the debt ceiling legislation and in upcoming debates.
Preferences and priorities
The spending debate could shape the farm bill discussion in the months ahead as Congress works toward what is due to be the 2023 Farm Bill. Most stakeholder groups have brought their preferences and priorities to Congress, asking for revisions or improvements in everything from commodity programs to crop insurance, conservation, food assistance, rural development, and research and education.
While Congress starts with a budget to write a new farm bill based on existing programs, it remains to be seen whether there may be new money to address current priorities or whether policymakers may end up fighting over existing funds or even spending cuts to finish the task.
As mentioned, a new farm bill debate doesn't start from zero, but starts from a baseline budget estimated by the Congressional Budget Office. While farm bills typically run five years, the spending estimates run 10 years into the future, based on a continuation of current policies and projected economic conditions.
When CBO provided the most recent estimate of farm bill spending in a May 2023 budget update, the total cost of the farm bill was estimated at $1.5 trillion for fiscal 2024 through 2033. That compares with a 10-year cost estimate of $867 billion for the 2018 Farm Bill when it was passed.
The dramatic increase in spending is predominantly driven by the nutrition title where the Supplemental Nutrition Assistance Program is authorized. Other major titles for commodities, crop insurance and conservation also show increases in expected spending, particularly for conservation as a result of new conservation funds passed in the Inflation Reduction Act in 2022.
Passing a bill
While spending estimates have gone up substantially since the last farm bill, that doesn't automatically make the next farm bill more difficult to pass. As noted, Congress starts with a baseline budget, meaning they have the budget to pass a new farm bill that maintains programs as currently implemented (with the exception of some small programs that are assumed to expire and need new funding to continue).
The political challenge comes if there are any changes to be made in terms of finding and allocating new funds across competing priorities or in possibly cutting back on some programs to reduce spending or to free up funds for other priorities. That debate has already started to play out with the discussion over the debt ceiling and changes to work requirements for certain able-bodied adults without dependents to remain eligible for SNAP assistance.
Proposed eligibility changes to SNAP derailed both the 2014 Farm Bill and the 2018 Farm Bill on the floor of the House of Representatives before their eventual passage. Expectations were that there would be another fight in the current debate over SNAP spending that would hinder the path to a new farm bill.
The fact that some SNAP changes were debated and ultimately included in the debt ceiling agreement has some policymakers suggesting the SNAP fight is over, paving the way for more productive discussions on the rest of a new farm bill. However, other policymakers have kept the idea of further SNAP changes on the radar, casting some doubt on the road ahead.
What's next?
It remains to be seen how much progress is made on a new farm bill in the months ahead. It is already quite late to imagine a new farm bill can be put together and done on time by the end of September, or more feasibly by the end of 2023. If there are any protracted fights over spending, the prospects look even less likely.
Whether there is a limited fight over funding that gets a farm bill to the finish line late this year or a protracted fight that drags on and leads to a temporary extension of current legislation for another year, it seems quite plausible that producers should prepare for new farm program choices in 2024 that look much like their current choices. Under changing economic conditions and outlook, their decisions may not necessarily be the same, but that is a topic for a later discussion.
Lubben is the Extension policy specialist at the University of Nebraska-Lincoln.
Subscribe to receive top agriculture news
Be informed daily with these free e-newsletters
You May Also Like
---