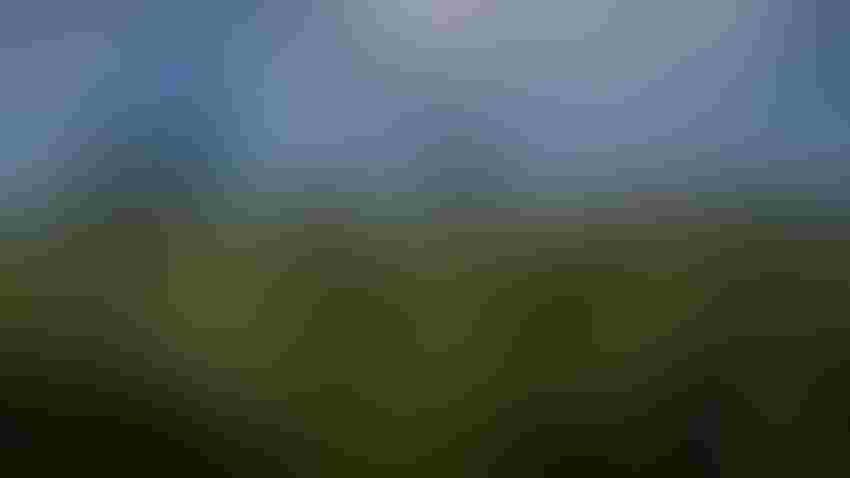 Farmworkers harvest spinach. Laws regarding produce safety and perishable commodities will be discussed during a National Agricultural Law Center conference in Reno, Nev.
UCANR
Farm Bill deliberations will be a key topic of discussion as the National Agricultural Law Center hosts the Western Agricultural and Environmental Law Conference on May 4-5 in Reno, Nev.
Western Growers' Dennis Nuxoll, vice president of Federal Government Affairs, will be participating in the panel Update from the Potomac: 2023 Farm Bill & Related Federal Issues on Thursday, May 4, at 11 a.m. to noon.
Other participants in this panel will include Randy Russell, President, The Russell Group and Katie Naessens, Vice President, Torrey Advisory Group.
This conference at the Peppermill Resort Reno will address topics pertinent to issues the agricultural industry faces on state, federal and international levels. The National Agricultural Law Center notes that "this inaugural program is part of a long-term effort…to provide relevant and timely agricultural and environmental legal research and information to attorneys, lenders, land managers and farm appraisers, accountants, tax consultants, students, and other agricultural professionals involved in and impacted by the agricultural industry in the western U.S. The goal is to provide a premiere legal education program combined with networking opportunities that ultimately help strengthen the agricultural industry."
Topics of discussion
Other topics that will be covered during the conference include:
Veggie Wars: Legal Update on the Perishable Agricultural Commodities Act & Related Produce Laws with Dale A. Stern, Partner, Downey Brand

Running on Empty & Into the Sun: Legal & Political Update on the Colorado River Basin with James Eklund, Member, Sherman & Howard

Moving Targets in Muddied Waters: Advising Farmers, Landowners, and Lenders Regarding Waters of the United States with Robert P. Soran, Partner, Downey Brand Nicole E. Granquist, Partner, Downey Brand

Dividing the Waters: Focus on States' Approaches to Groundwater and Recent Developments with Rebecca R. A. Smith, Partner, Downey Brand

The Intersection of Estate Planning & Water Law with Therese Ure Stix, Managing Attorney & Shareholder, Schroeder Law Offices, P.C
The National Agricultural Law Center, a unit of the University of Arkansas System Division of Agriculture, serves as the nation's leading source of objective, scholarly, and authoritative agricultural and food law research and information, serving public and private sector stakeholders – producers, federal and state lawmakers, policymakers, land grant university faculty and academics, attorneys, and others — throughout the United States.
To register for the event and see a list full list of the schedule visit the National Agricultural Law Center registration page.
Source: Western Growers, National Agricultural Law Center
Subscribe to receive top agriculture news
Be informed daily with these free e-newsletters
You May Also Like
---