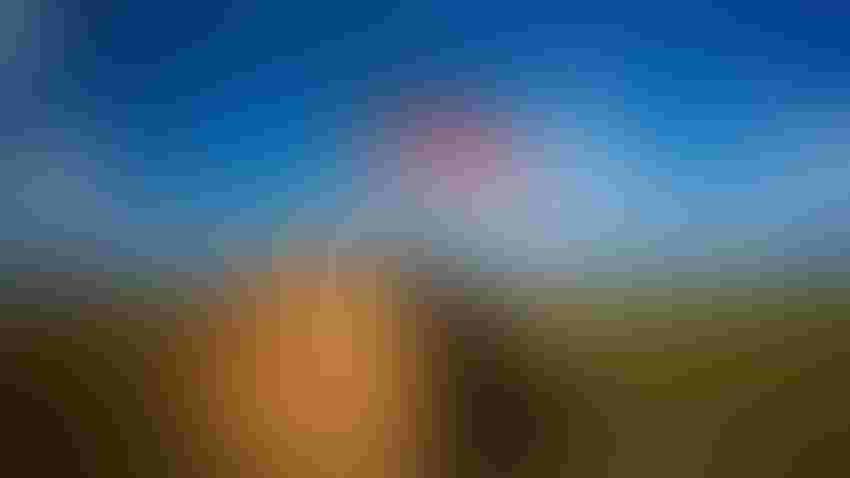 CHANGES ABOUND: Bills that passed in North and South Dakota ranged from offering statewide tax breaks to establishing livestock-friendly counties.
Jeffengeloutdoors.com/Getty Images
Some have said that policy can't make your farm, but it can take it. Several bills affecting agriculture were voted on in the North and South Dakota legislatures.
While some bills passed or failed, all proposed bills heard testimony from farm groups who spoke on behalf of the agriculture industry.
South Dakota's legislative session ended March 27. Matthew Bogue, public policy director for the South Dakota Farm Bureau, says a few bills are of importance for producers:
HB 1090. The bill to protect agriculture operations from nuisance claims passed. "This protects farmers and ranchers from frivolous lawsuits," Bogue says. "Unfortunately, agriculture operations have faced litigation simply because of odor and noise, two inherent parts of agriculture."
The bill dictates that you must live within 1 mile in order to file a nuisance claim, which Bogue says protects operators. "We've seen other states where people who are living 30 to 40 miles away, or even outside the state file claims. The claim also must prove that the producer is operating outside of county, municipal, state or federal laws and regulations," he says.
Bogue says many are happy to see a measure in place to protect farmers and ranchers from any frivolous lawsuits, which carry a heavy financial burden for producers.
HB 1137. This bill passed and will lead to the largest tax cut in the history of the state. "Before this legislation, we had 4.5% sales tax rate, and this will drop it down to 4.2% until 2027," Bogue explains, adding the outcome will be beneficial for machinery purchases.
"This might be the most noticeable bill affecting the ag industry," he says. "When you go and buy a half-million-dollar piece of equipment, you'll definitely feel the tax relief."
HB 1189. Described as a "reporting" bill, it requires certain entities owning agricultural land to report foreign beneficial ownership interests. "This will accumulate information, so when you do your annual filing report, you'll have to click a box saying; 'Are you a foreign entity who owns land in South Dakota?' to figure out who all owns land in the state of South Dakota," Bogue says.
This passed almost unanimously in the House and was an uncontentious bill for the state.
SB 185. The Senate bill opposed by all state ag organizations did not pass this session. It would have established the Committee on Foreign Investment in the United States for South Dakota and would have revised provisions related to the foreign ownership of control of agricultural land.
This committee would review transactions and determine whether they are beneficial to South Dakota. Before the transaction was complete, it would require the governor to sign off. "That was where we really had concerns," Bogue says.
"It was unfortunate to get in this discussion, and we are wholehearted in our support of protecting South Dakota ag land. But this bill was giving one person the ability to pick winners and losers, and had too many unintended consequences," he says. "We are interested in further examining the issue at both the state and federal level, but want to make sure to have all stakeholders present, and fully vet any legislation before we start changing laws."
North Dakota legislation
Matt Perdue, government relations director for the North Dakota Farmers Union, says a few bills have already passed, while others are being considered by the North Dakota Legislative Assembly in its 68th session.
HB 1020. This bill, which passed, centers on the North Dakota State University Research and Extension budget. "This contains the funding for the new ag field lab facility and NDSU, which is a critical piece to all of the agronomic research that NDSU conducts and is a big priority for agriculture statewide," Perdue says.
HB 1276. The bill, which passed, focuses on grant programs for agriculture infrastructure surrounding ag diversification and development. "This has been a big focus for us," Perdue says. "It's really there to support value-added ag in the broadest sense of the term."
HB 1437. Successfully passing, the bill enacts a new section to the state Century Code to create regional livestock planning grants. "This will empower counties and townships to understand where the best opportunities are within their geography for development, and start to develop that locally led strategic plan," Perdue says.
New commodity processing plants are a driving factor to support animal agriculture for the state moving forward. "There's a lot of great opportunities for livestock development in the state, so this session, we've pushed hard to embrace the concept of locally led livestock development," he says.
Perdue says that this bill "will provide regional planning councils or counties with up to $12,000 to complete rural development site analysis while protecting individual landowners' privacy."
SB 2373. With HB 1437, the bill establishes "livestock-friendly counties" within the state. "These bills together work to provide a framework for counties and townships to work together around the strategy that 1437 provides," Perdue says. "This will signal to livestock producers that the county supports livestock development, giving farmers and ranchers the confidence to make long-term decisions about investing in the future of their operation."
Modeled after an existing program in Nebraska, this measure would encourage the growth of the livestock industry within the state. The bill passed unanimously.
In the last few days of the state's 80-day legislative session, final decisions were being made for proposed bills. Perdue says many bills brought forth this season were supporting North Dakota agriculture. "The bottom line is we have agriculture working together, and will be keeping ag top of mind and at the top of the priority list as we cross the finish line," he says.
Subscribe to receive top agriculture news
Be informed daily with these free e-newsletters
You May Also Like
---