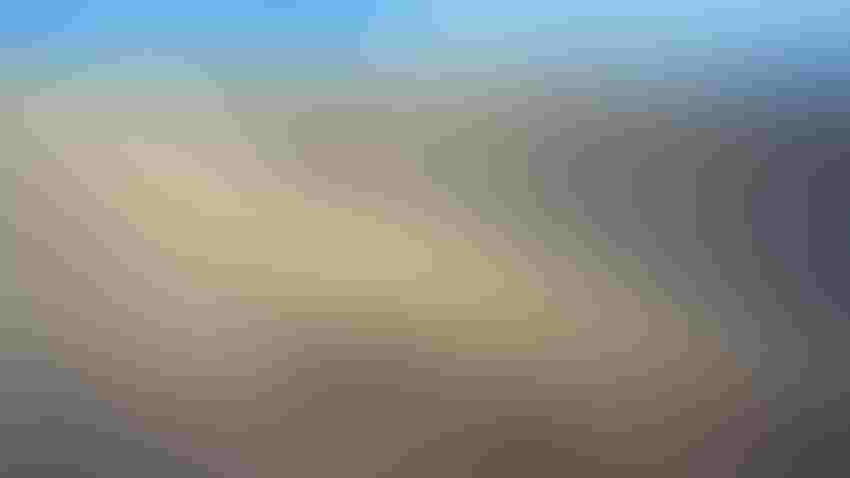 A combine harvests wheat.
USDA ARS
The leader of an organization backing Colorado's successful right-to-repair law believes the first-in-the-nation legislation could inspire other states to add protections for agricultural consumers.
Chad Franke, president of Rocky Mountain Farmers Union, asserts the Consumer Right to Repair Agricultural Equipment Bill signed April 25 by Gov. Jared Polis will make sure farmers and ranchers aren't held captive to equipment manufacturers.
"This bill protects the rights of farmers and ranchers to choose how they repair their equipment and to have that work done in a timely manner," he said. "Lawmakers understood the immediate importance of this bill because of the farmers who showed up and told their stories of how right to repair makes sense."
Beginning in 2024, the law will compel manufacturers to provide the necessary manuals, tools, parts and software so producers can fix equipment themselves rather than having to wait for a company service technician. Similar legislation has been introduced in at least 10 other states, including Florida, Maryland, Missouri, New Jersey, Texas and Vermont, according to The Associated Press.
In signing the legislation, Polis said his state was leading the nation in making sure farmers can take care of their own equipment or find a local repair shop.
"Simply put, farmers and ranchers now have the freedom to choose how to repair the equipment that they own without the burdensome restrictions that could leave their equipment down at a critical time for their operation," Franke added. "While Colorado is the first state to accomplish this, we trust other states will follow our lead by allowing farmers and ranchers to work on their own equipment rather than have to wait for the manufacturers to pick and choose who gets service first and at profit from their exclusive hold on technology."
Agreements reached
The new law comes as the right-to-repair movement has been gaining steam in the private sector. The American Farm Bureau Federation inked agreements this year with John Deere and CHS Industrial brands Case IH and New Holland to ensure that any farmer or technician assisting the farmer will have access to their tools, software and documentation.
The AFBF has opposed federal and state right-to-repair legislation, which the organization says would impose requirements beyond those spelled out in the private agreements.
"We understand the work our customers do is time-sensitive and critical for a safe and abundant food and fiber supply," New Holland Agriculture North America Vice President Sally Johnson said in March. "This agreement is the next step in delivering on New Holland's promise to better serve our customers, and in a way that helps them safely and effectively manage and maintain their equipment uptime."
Colorado's bill passed with bipartisan support, although opponents worried that compelling companies to share more detailed information necessary for repairs could expose proprietary information, according to AP. The private pacts protect such information.
Subscribe to receive top agriculture news
Be informed daily with these free e-newsletters
You May Also Like
---