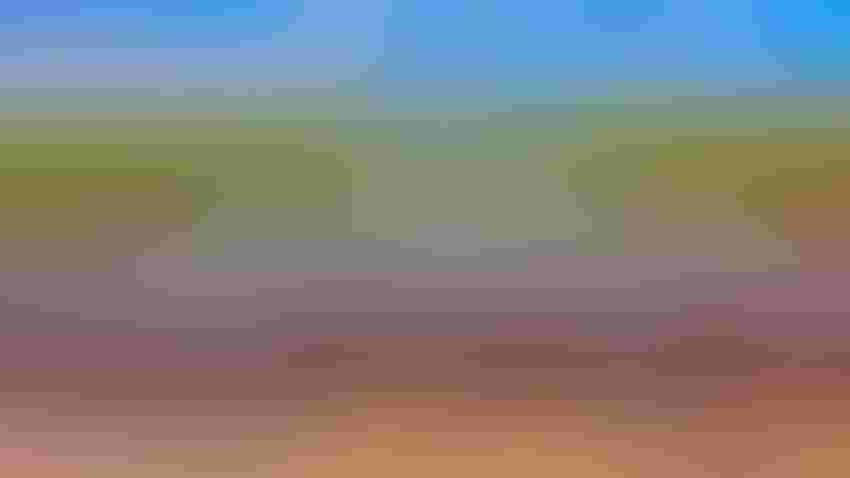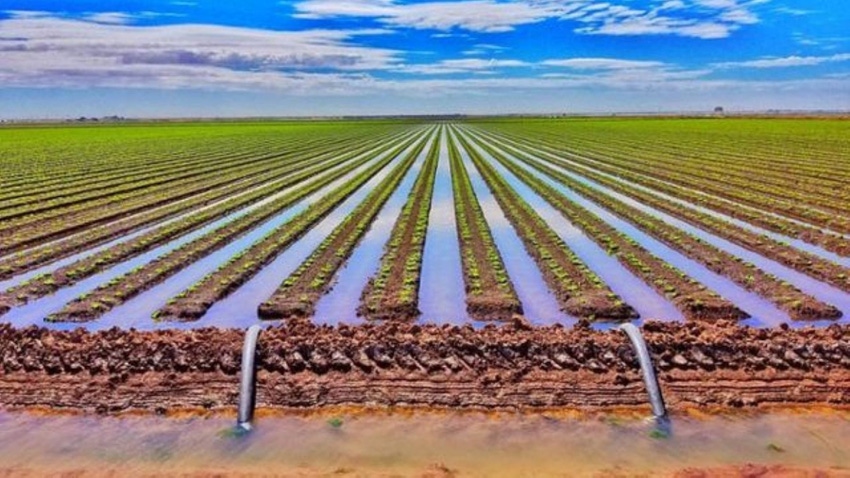 Arizona's 800 farms add some $23 billion to the state's economy.
Arizona Farm Bureau
The omnipresent water-themed headlines tell the story:
The Colorado River, the literal life blood of the West, is drying up from drought and overuse [USA Today]

The West is heading toward an unusually dry time that could last years…even centuries [Science magazine]

The West has more hydrologic variability --- more flood years and drought years per average --- than any other part of the country [UC Davis Center for Watershed Sciences]

Tensions between residential and agricultural stakeholders have hindered efforts to resolve the problem [UA Center for Water Resources Research]
So the "it's broken" part of the equation is pretty well established. The "how do we fix it?" part remains to be resolved as seen in this year's annual Water Resources Research Center conference with the theme, "What Can We Do? Solutions to Arizona's Water Challenges."
The topics were numerous. The speakers were many. All working on solution-focused discussions to bring forward ideas offering pathways to water security for all. Topics ranged from availability and quality of future water supplies to new advances in industry technology, developing new water policy, and improving farming practices.
Pertinent to the sharing of current-status data and conditions is a "Thirsty Crops and Hungry Cities" news release from the Arizona Farm Bureau that outlines Bureau of Reclamation cuts of Colorado River water, roughly 20% of Arizona's allotment, that "fell largely on the backs of agricultural water users in Central Arizona who rely on Central Arizona Project canal water for their crops."
In a follow-up release titled, "Water Use Is Not Water Waste", the Farm Bureau noted: "Farmers are obsessed with water and do everything they can to conserve it. They know water is their most precious resource and to make sure they don't waste a drop, they've invested millions in technology -- laser leveling, sprinkler systems, drip irrigation, soil monitors -- to make sure water goes where it needs to go, precisely when it needs to go there. The industry has decreased per-acre water usage to produce more and better with less. Water for agriculture is an investment in Arizona's future."
Noting that Arizona's 800 farms add some $23 billion to the state's economy, the nonprofit Arizona SciTech group reported, "Arizona, the No. 1 state in the nation for winter lettuce and leafy greens, has been a trailblazer in growing food in an arid climate."
Improving practices
Jeff Silvertooth, Economic Development Director at the University of Arizona School of Plant Sciences, led a conference session panel on how farming practices could be made better.
Citing his four decades in the industry, he noted: "The foremost objective of every farm I've ever worked with has been to improve crop production efficiency within the framework of existing systems we're currently dealing with. It's been a changing scenario. At the beginning of the 20th century in the U.S., we had over 40% of our population directly involved in food production via farming and ranching and over 60% of the population lived in rural areas dependent on agricultural economies.
"Fast forward to the early 21st century where we have less than 1% of the population directly involved in food production and less than 20% of the population living in rural areas dependent on agriculture," Silvertooth said. "That's a huge demographic shift in the system to produce food and fiber.
"Ironically during that same time period, crop yields have increased some 70%-80% across the U.S. including in the desert Southwest that now produces the highest quality and yields of any place in the world, bar none," he said.
"We do it because of good management and steady improvements in how we do what we do, and we do it using less water per acre than we used decades ago despite the fact that it still takes six units of water to produce one unit of carbs."
Quoting former President Dwight D. Eisenhower, Silversmith added: "Farming may look easy when your plow is a pencil and you're miles from a corn field, but crop production is a science and an art regarding the evolution and application of new ideas, especially in the area of water conservation. To achieve sustainability and efficiency requires agronomic, economic, and environmental decisions, ergo, good management."
"Farming involves a lot of work backed up by a lot of faith," said panelist Sterling Johnson, a Tohono O'odham native who practices dryland farming in clay soil irrigated from rainfall stored in catchment basins. "We don't have access to wells or other water sources, so you use what you have," he said.
Ethan Orr, representing the UA Cooperative Extension's Water Irrigation Efficiency Program, lauded on-going cutting-edge applied research and predicted, "What we've done as water managers has been astronomically beneficial and we're going to solve these problems collectively by doing more with less."
"Nature has been around for 4 billion years versus 150 years of the industrial revolution. We're learning better soil management as a means of developing long-term water security in the Southwest," added consultant Ricardo Aguirre while panelist Debankur Sanyal agreed that healthy soils would provide future opportunities.
Review underway
Promising some potential direction and guidance to future answers, University of Arizona President Bobby Robbins told the audience: "Recognizing the future threat to agriculture and food production in a drying climate, we have been conducting a review of expertise and resources that can be brought to bear on the problem, looking for solution recommendations to turn those threats into opportunities."
That report is due by the end of this month.
Subscribe to receive top agriculture news
Be informed daily with these free e-newsletters
You May Also Like
---