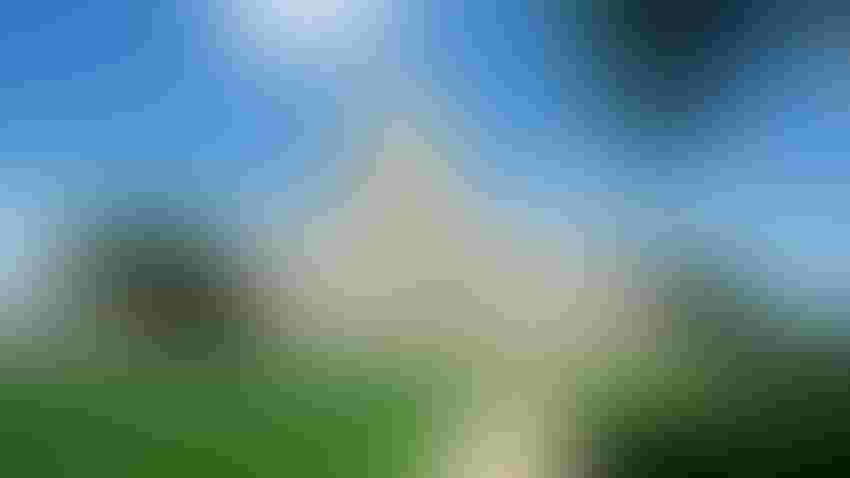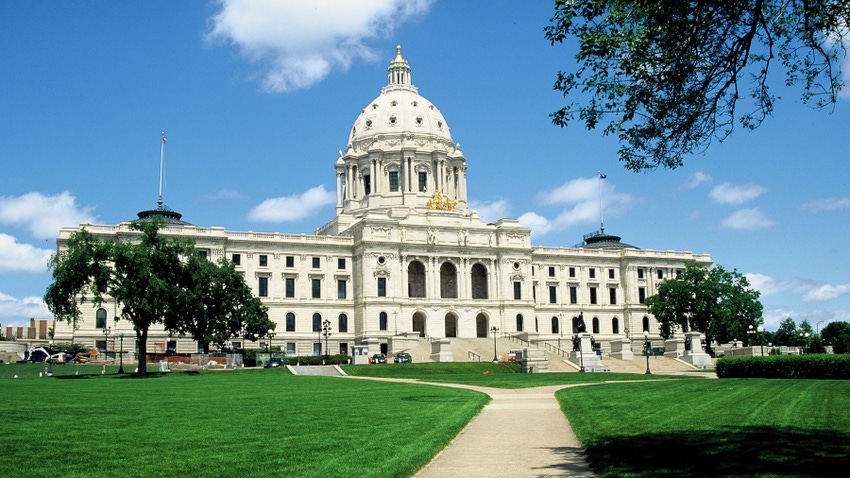 LOUD AND CLEAR: Minnesota legislators extended tax credit for individuals looking to get into farming.
Farm Progress
Looking back on the 2023 Minnesota legislative session, one thing is clear: Agriculture's voice was heard.
"It's really good to see that the beginner farmer tax credit saw an expansion this year. It's great to see that several more opportunities are going to be allowed through that beginner farmer tax credit, like family members being included for eligibility," says Pierce Bennett, director of public policy with Minnesota Farm Bureau.
In this bill, the beginning farmer tax credit is extended, and immediate family members are now allowed to participate in the program for sales of agricultural land. Sellers of land can receive up to 8% of the sale price, up to $50,000, against taxes owed on the sale.
"I think that in and of itself speaks to a communication from the state of Minnesota — that we want to help folks who want to come back home to the family farm or start their own farm to have that opportunity," Bennett says.
Conservation and the environment received a lot of discussion at the Capitol this latest session, and Bennett was glad to see a biofuels financial assistance appropriation of $6.75 million come through, "a program to help the biofuels industry help strengthen and help them give more opportunities to farmers who sell into those markets."
Soil health received a boost through financial assistance programs as well as a new program being established, "supported by a broad swath of agricultural groups that we believe is going to help give farmers the tools that's going to be backed by grant funding and other types of funding that they need to institute, whether it be in cover crops or needing the equipment to do other conservation-oriented work on their farms," Bennett says. This bill includes $1.2 million for the Soil Health Financial Assistance Program, while there are also $21 million in soil health grants through the Board of Water and Soil Resources.
Legislators also came through with investing in research and investment in Minnesota agriculture through continued funding for the Agricultural Utilization Research Institute (AURI) and the Minnesota Agriculture, Education and Leadership Council. "Those are programs and entities here in Minnesota that truly help farmers grow and help them find new opportunities. They help them recreate their farms with new products and they help build those farms into the future," Bennett says. AURI receives $1.5 million in this bill for facilities.
DAIRI beneficial to farmers
Dairy farmers also gained help in the form of the Dairy Assistance, Investment, Relief Initiative that provides $4 million in assistance to Minnesota dairy cow operations that produced less than 16 million pounds in 2022 and were enrolled in the Dairy Margin Coverage Program, a federal dairy risk protection program.
State legislators also approved $10 million for a grain indemnity program, which provides protection for farmers who are owed money in the event grain buyers or elevators become financially insolvent. Minnesota Farm Bureau's policy "does not speak to support of a program that is farmer-funded, and that's because at our core, our membership believes that protection programs like this should not have the burden of that fall to the farmers," Bennett says. "We were very participatory in conversations throughout the Legislature around trying to make sure this program worked best for farmers, but gave them the option to determine whether or not they wanted to participate. We weren't coming out and saying one should or shouldn't participate; we were simply saying we want to make sure that option is there, and that it's an option that can be easily chosen."
He adds that Farm Bureau will continue to be part of the conversations on this program as future regulation rulemakings go forward.
Subscribe to receive top agriculture news
Be informed daily with these free e-newsletters
You May Also Like
---