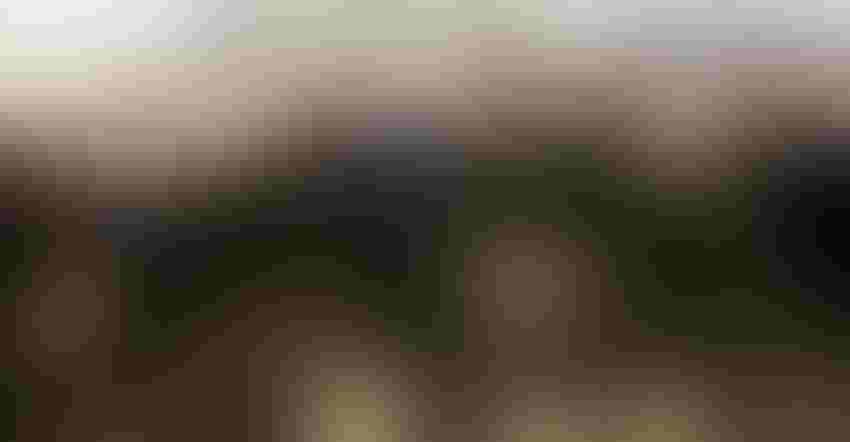 ECONOMIC INTEGRATION: A major issue with rewriting NAFTA would be the complexity of undoing economic integration that has grown complicated over the past 20 years. Cattle, for example, often spend part of their life in Mexico or Canada and part in the U.S. Likewise, parts for cars and tractors may be manufactured in one country and assembled in another.
So what exactly does U.S. agriculture have to lose in a rewrite of the North American Free Trade Agreement into two bilateral agreements?
The problem, ag trade negotiation experts say, is that trade agreements are much more intertwined into the economy than most people, even those who sell into the export markets, may realize.
With NAFTA in place for more than 20 years, a lot of preferred trading partnerships have been built. Mexico is the top buyer of U.S. feed corn. It is also the second from the top in buying dried distillers grains and a leading buyer of barley and sorghum. If the U.S. pulls back from NAFTA, Mexico might start buying from Brazil or Argentina instead, and winning the market back could be difficult down the road.
Floyd Gaibler, director of trade policy and biotech for the U.S. Grains Council, said that the existence of NAFTA has created a supply chain that has made all of North America more competitive in livestock production domestically and internationally, and the ratification of TPP would have enhanced that, helping all three countries benefit.
"One big issue with NAFTA is the amount of products and livestock that move back and forth across borders," Gaibler said.
"You have livestock that are born in Mexico, come into the U.S. to pastures, move to feedlots and processing plants in the U.S., with the meat going back to Mexico, for example. Cattle born in Canada may come into the U.S. for some of the cycle, go back to a Canadian processing plant, with the meat coming back to the U.S. Undoing those chains could prove difficult and disruptive."
In the case of manufacturing, there are a variety of parts that are made in Mexico but move into the U.S. to assembly plants. In other cases, parts made in the U.S. move to factories in Mexico for assembly.
"Massive economic integration has taken place over the lifetime of NAFTA," Gaibler said. "We have created a supply chain that has been clearly beneficial to all partners."
He added that he is hopeful that a trade team from the U.S. Trade Representative through all the support positions will soon be in place to address the trade policy agenda.
"We need to get people in place and start functioning," he said. "We don't have time to waste. We hear a lot of discussion about Japan, Vietnam, Indonesia, Peru … we have some agreements in place, but we have a lot more countries that had expressed an interest in being part of TPP. That was not to be a one and done, but an agreement that allowed for expansion. We have to figure out how to approach all of that."
Countries having expressed interest in joining TPP include Taiwan, the Philippines, Colombia, Thailand, Laos, Indonesia, Cambodia, Bangladesh, India and Sri Lanka.
See related stories: Bunkers of grain on the ground spotlight need for new markets, With TPP off the table, how does U.S. kick-start new talks?, and Ag trade advocates deeply disappointed at loss of TPP.
Subscribe to receive top agriculture news
Be informed daily with these free e-newsletters
You May Also Like
---