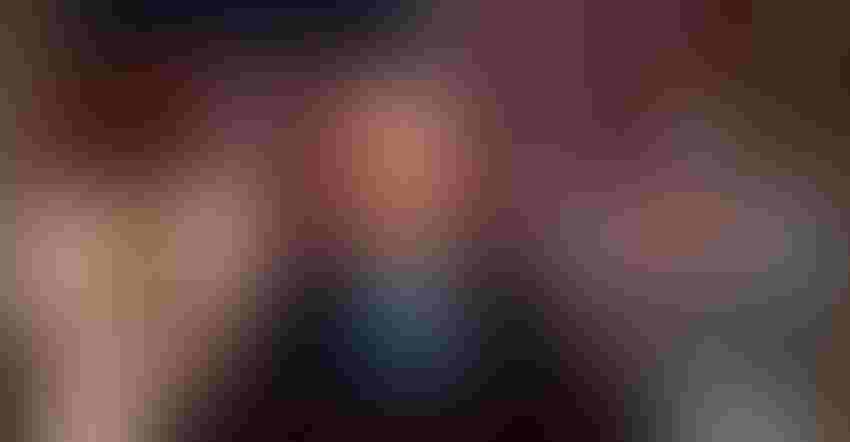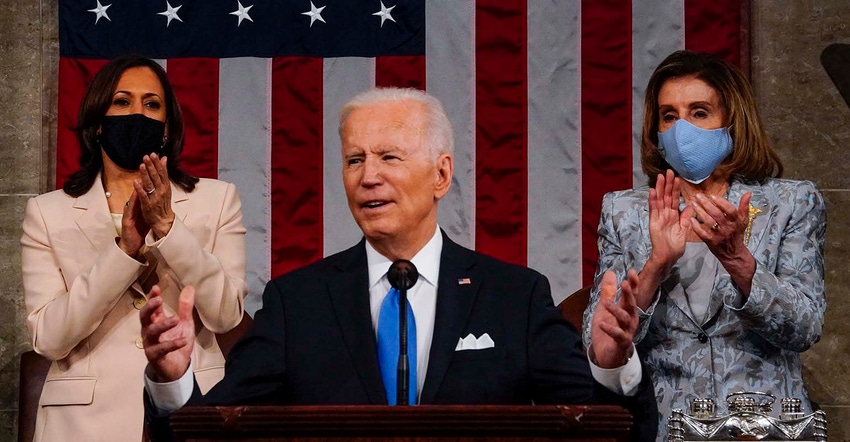 100 DAYS: President Biden's Wednesday night recap of his first 100 days also looked to the future. Members of the Farm Progress PANEL shared their insight on what's ahead.
Pool/Getty Images
President Biden celebrated his first 100 days in office before a limited crowd representing the joint session of Congress, pointing out accomplishments but also looking ahead. While he focused on immigration and climate change, there were indications he would talk taxes. In fact as Policy Editor Jacqui Fatka observed in her recent blog, Biden talked less about taxes than expected.
However, there are ideas being floated out there regarding stepped-up basis and estate tax changes, which Fatka also covered recently. We turned to the Farm Progress PANEL to gauge producer thoughts on some key ideas, and the answers were enlightening. We'll cover from the lowest answers to most answered in the PANEL.
We asked the following question: President Biden laid out his accomplishments for the first 100 days, and more. What matters most?
We found that only about 5% of respondents were in favor of supporting more education. Given the high property taxes used in some states to fill that bill, that may not be a surprising answer. Not sure if federal support, if passed might make a difference there. But spending more on education was not top of mind for PANEL respondents.
About 8% answered that what matters most is paying for those promised programs. There are proposals to raise taxes, but not on those making less than $400,000, though in agriculture that's a more complicated formula than many people might think.
More than one-third of respondents said "keeping farmers safe from higher estate taxes" is important. On that score, even though there are promises to protect farmers, it might be time to get in touch with your succession plan attorney. And if you don't have one, consider tracking one down.
And finally, more than one-half of PANEL respondents picked the fourth option: "Keeping these proposals from becoming law." It appears there's little support in the country for the many tax and spend ideas being floated in Washington, D.C. We did get a couple negative comments regarding President Biden that we won't repeat here. Perhaps its time to reach out to your representative and senator, no matter which party, and make your voice heard.
Thanks to everyone who responded to this PANEL.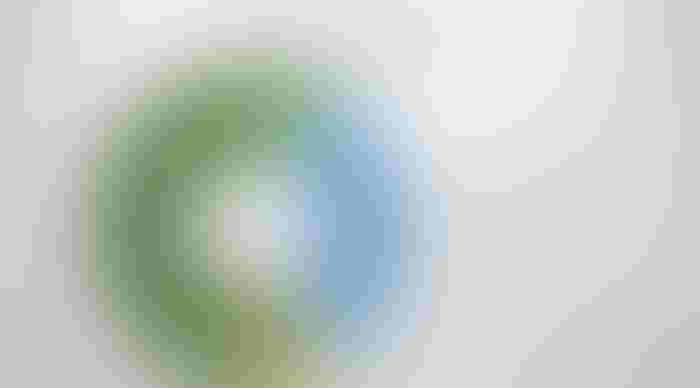 Be a part of the PANEL
The Farm Progress PANEL is your chance to share your thoughts on key issues. To take part, start by signing up for our daily mobile text service Farm Progress NOW. Just text FARM to 20505, then respond to the text you get back. Later in one of our daily texts we'll provide information about how to sign up for the PANEL. And thanks to the respondents for helping us out.
About the Author(s)
Subscribe to receive top agriculture news
Be informed daily with these free e-newsletters
You May Also Like
---