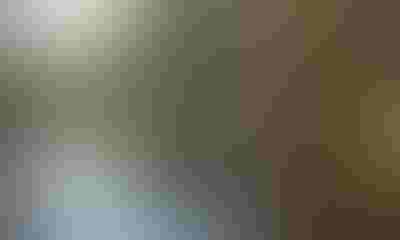 The White House - on World Water Day March 22 - sponsored a 3-hour Water Summit to create public awareness of water. This event was intended to offer up innovative solutions to sustain a water future, and invitees – including the Family Farm Alliance – were urged to consider using the White House platform to advance "forward-looking" solutions. The event coincided with an international event that took place the same day; the White House summit focused on domestic water issues.
A recent Washington D.C. event looked at water conservation and offered a chance for farmers, and ranchers, to share their success stories.
The Alliance is a nonprofit organization composed of Western family farmers and ranchers and those in related industries, formed to ensure that its members are afforded an opportunity to air their views and concerns to the public, to legislators, and to regulators. For family farmers and ranchers, finding solutions to constantly emerging challenges is just business as usual.
Putting the summit to work
We used the Summit as an opportunity to release a report that compiled a number of case studies highlighting real-world examples of water conservation, water transfers and markets, aging infrastructure problems, watershed restoration, and ecosystem enhancement. The report describes unique complications facing local water users, the creative solutions that can be developed to meet those problems and recommendations that ensure continued, locally-driven success. By releasing this report – which was accessible through a link featured in the White House press release - we were able to expand the reach of these lessons learned by farmers and ranchers to help scale efforts that support better management of water for both economic purposes and environmental uses.
Irrigators and their local water agencies are responding to the drought with determination, resourcefulness and innovation. They also are bringing those attributes to bear in planning for a future where "drought" may be a long-term or even permanent condition. Throughout the West, farmers, ranchers and irrigation agencies have undertaken creative measures to efficiently manage increasingly scarce water resources. Some of these actions are intended to address the immediate crisis; others have been implemented as part of the broad portfolio of actions that successful farmers are employing to stay profitable in today's fierce economic and regulatory climate. If federal agencies are willing to take lessons from how farmers and ranchers are coping with the drought, the result would likely be better management of water for both economic purposes and environmental uses.
Citing examples
The following examples were highlighted in our briefing booklet: 
• Employing New Technology: Elephant Butte Irrigation District (New Mexico) 
• Collaboration, Ecosystem Restoration, and New Storage: Yakima Basin (Washington)
• Empower Locals to Develop New Storage: Sites Joint Power Authority (California) 
• Collaboration, Conservation, Energy and Water Reliability, and Regulatory Assurances: Deschutes River Basin (Oregon)
• Long-term Environmental Enhancement and Water Supply Reliability: Klamath Settlement Agreements (California / Oregon)
• Conservation and Drought Resilience: Upper Colorado River Basin (Colorado / Wyoming)
These examples will hopefully help tell the story that nature, the markets and the government are always finding new problems to throw at farmers and ranchers. Producers who are not determined, resourceful and innovative do not succeed - at least not for long.
- Keppen is executive director of the Family Farm Alliance.
Subscribe to receive top agriculture news
Be informed daily with these free e-newsletters
You May Also Like
---