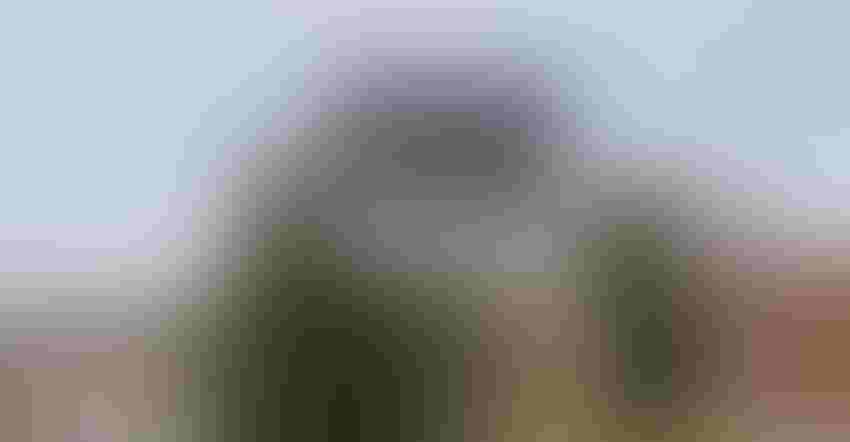 MFU county presidents will gather at the MFU office at 305 Roselawn Ave. in St. Paul.
Gary Wertish, a Renville County farmer, has been named interim president of the Minnesota Farmers Union.
Wertish, who previously served as MFU vice president, replaces Doug Peterson, who retired at the end of 2016. Wertish has long been active in public farm policy and MFU, having served as the organization's vice president for the past five years.

Gary Wertish
As the Minnesota legislative session began earlier this month, Wertish said he looks forward to working with lawmakers to address health care, taxes and other issues to help the state's farmers — who face a challenging farm economy.
He will serve until a special election is held Jan. 21, at the MFU office. MFU county presidents from around the state will vote on filling the remaining year on Peterson's two-year term. Wertish filed for the presidential election, as have former state Sens. Lyle Koenen of Chippewa County and Vicki Jensen of Steele County.
At the state level, MFU — with grassroots input from its farmer membership — has set protecting agricultural portions of the state budget, addressing property tax and health care concerns, and addressing the struggling farm economy as top priorities for the 2017 legislative session, which began Jan. 3.
"MFU is hopeful that with the state budget surplus, legislators will be able to provide some property tax and health care relief for farmers," Wertish said.
Agriculture makes up a very small part of the state's $40 billion-dollar budget, yet agriculture makes up somewhere between 20% and 30% of the jobs and wealth in Minnesota. MFU will work to ensure sound funding for food safety, livestock, value-added, farm-to-school, energy, dairy, Minnesota-Grown, sustainable and organic programs to continue, he added.
MFU also will continue to work on property tax relief, building on last year's bipartisan effort to provide relief to farmers who face very high property taxes when school levies are passed for capital improvements.
Health care will also be a top priority for MFU this session. With many farmers facing skyrocketing premiums, MFU will work to provide credits and other options for farmers, such as opting into small groups, co-ops, or buying into MinnesotaCare.
Finally, MFU is urging the Legislature to act quickly to address bonding in the 2017 session — especially authorizing the bonding for the Rural Finance Authority, which makes loans to farmers and has run out of funds to make loans.
Minnesota Farmers Union Lobby Day
MFU members will head to the state Capitol on Feb. 7. They will see the newly refurbished Capitol and help MFU deliver its legislative priorities to lawmakers. The day begins at 10 a.m. in Room 300, south of the State Office Building. Members and MFU staff will spend the day meeting with legislators and attending committee hearings, and also meeting with other elected officials. The day will conclude by 3 p.m.
For more information about the lobby day or to RSVP, contact Laura Sherar at [email protected] or 651-639-1223.
Source: MFU
Subscribe to receive top agriculture news
Be informed daily with these free e-newsletters
You May Also Like
---