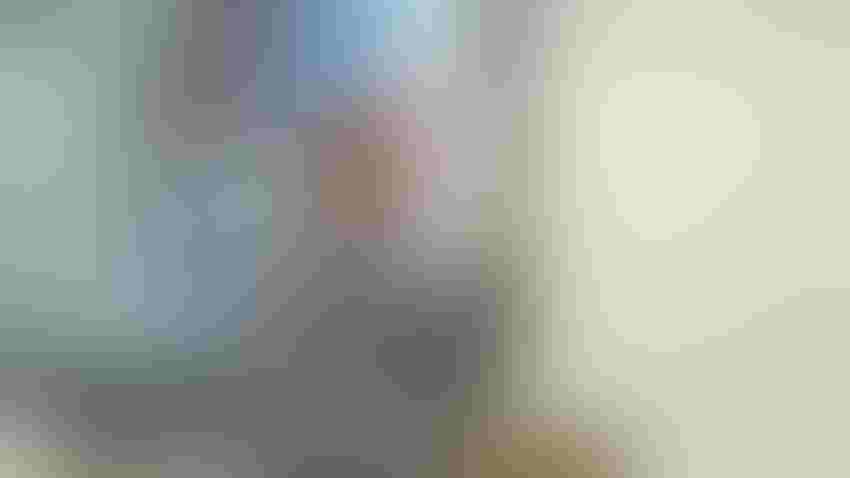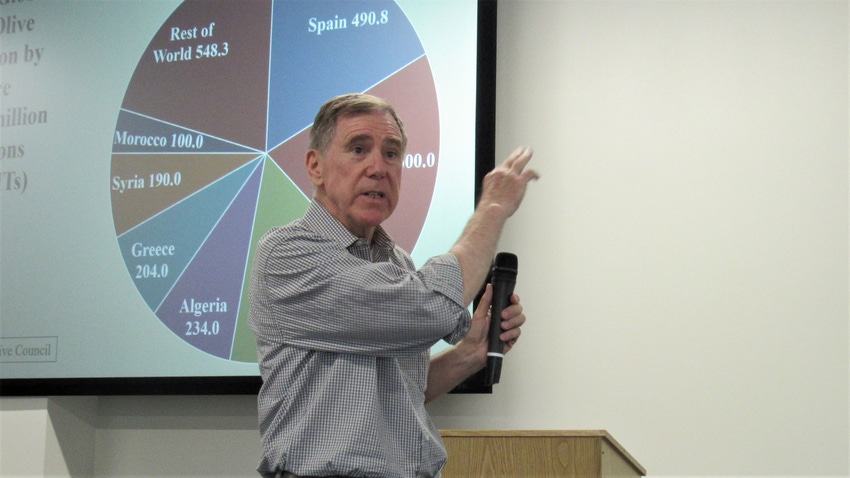 Dan Sumner, director of the University of California's Agricultural Issues Center in Davis, says the economic pressure brought by the novel coronavirus will affect producers of high-end wines and some other California goods.
Tim Hearden
Precautions against the novel coronavirus aren't likely to bring agricultural production to a prolonged standstill, but the economic impact will be felt by producers of the high-end wines and non-staple foods that are ubiquitous in California, says a noted West Coast ag economist.
Even in self-imposed isolation, people "are still going to eat," which is why agricultural production in general "is not very income-sensitive," said Dan Sumner, director of the University of California's Agricultural Issues Center in Davis.
But some agricultural products see demand increases during tough economic times, such as cheaper wine, Sumner told Western Farm Press.
"Central Valley grapes are nearly recession-proof," he said. "When the stock market collapses or the dot-com busts, nobody's buying $200 bottles of wine anymore."
While Midwestern corn and grains will hold their own, other California products could be more income-sensitive, too, such as almonds, pistachios, walnuts, strawberries, raspberries and even some leafy greens that are considered exotic, Sumner said.
"These things can slip off the plate" in an economic downturn, he said.
TRADE DISRUPTIONS
Sumner's remarks come as trade disruptions with heavily affected nations such as China and Italy have curtailed activity in some of the biggest ports in the U.S. and around the world as the virus outbreak has cancelled cargo sailings, and some dock and warehouse workers were sent home, according to Bloomberg News.
U.S. seaports could end up with a slowdown of as much as 20 percent through February, March and much of April, according to the American Association of Port Authorities.
The squeeze on ports like Los Angeles, the biggest in the U.S. for container traffic, illustrates the vast potential for economic harm from a virus-induced slowdown, Bloomberg notes. Clothing, cars and an array of consumer goods from Asia are offloaded in Los Angeles and nearby Long Beach, the wire service observes.
In North America, where about 80 percent of California goods are sold, large public events have been cancelled and restaurants, bars and other retail businesses have been closed or sharply restricted as people are urged to stay home to avoid spreading the virus.
In mid-March, California Gov. Gavin Newsom ordered all wineries and other drinking establishments to stop serving liquor on-site. Wineries were allowed to remain open for pick-up and winery business and production operations, according to the San Francisco-based Wine Institute. Many UC Cooperative Extension workshops and other ag-related public events were cancelled, including Ag Day festivities at the state Capitol that were set for March 18.
VIRUS 'A BIG DEAL'
Sumner was quick to note that people in agriculture understand the COVID-19 virus is "a big deal," and that responses are aimed at reducing long-term impacts from the disease. He points to a recent essay by Matt Ridley, a British journalist and businessman best known for questioning the severity of acid rain, mad cow disease, Y2K and other perceived calamities.
This outbreak must be taken seriously, Ridley writes, because lethal plagues have a long track record in human history and this one has crossed regional and international boundaries quickly.
"It does seem to have acquired an unusual skill at getting passed on from one person to another, usually not making them so sick that they stay away from meeting other people, which is what prevents ebola causing pandemics, but yet being capable of killing about 1 percent of people it infects," he wrote. "This is the frightening combination of traits that we have feared might one day arise."
The virus that originated in Wuhan, China, is also more contagious than the rest and kills a higher proportion, "so it makes sense to take pretty aggressive actions," Sumner said.
On the supply side, Sumner doesn't see the virus affecting field work, as laborers are outside and can keep a distance from others. Some sorting and packing houses may need to make adjustments, he noted.
POLICY RESPONSE
As for the overall economic impact, Sumner said it could depend on policymakers' response in the coming weeks. He points to the 1918 Spanish flu outbreak, when then-President Woodrow Wilson was focused on World War I and not the flu. Every state and city had its own policy and more than 650,000 Americans died.
"There is a reason to have an active involvement of the administration," Sumner said. "The second kind of policy besides stamping it out is the economic policy that goes along with that. This is going to be a hit for the economy."
Subscribe to receive top agriculture news
Be informed daily with these free e-newsletters
You May Also Like
---