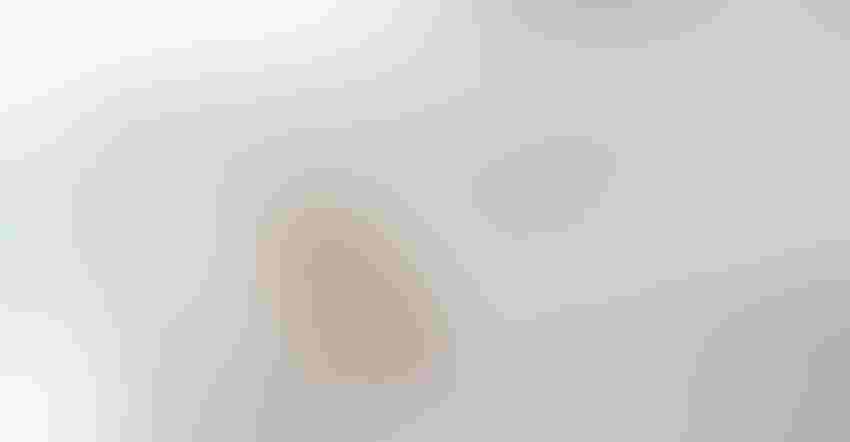 USDA's Farm Service Agency continues to implore agricultural lenders to take all available steps to avoid adverse actions, including foreclosures, to thousands of agricultural producers who utilize USDA's direct and guaranteed loan programs.
In a letter dated Oct. 7 to guaranteed lenders shared with Farm Progress, FSA Administrator Zach Ducheneaux explains in the letter Secretary of Agriculture Tom Vilsack and FSA are establishing a process to carry out the assistance as outlined in the Inflation Reduction Act offering $3.1 billion for farm loan assistance for distressed borrowers.
On January 27, 2021, the USDA suspended all adverse actions for all direct loan borrowers during the COVID-19 pandemic. USDA has limited authority to extend protections of this nature to guaranteed loans, however, the letter "strongly encouraged guaranteed lenders to be flexible and consider similar limits and protections for borrowers."
The primary difference between USDA direct loans and USDA guaranteed loans is who funds the actual loan. With the USDA direct loan, the USDA acts as the lender. Conversely, with the guaranteed loan program, private lenders fund the loan while the USDA backs each loan against default. Guaranteed loans cap maximum interest rates and are given a stamp of approval by USDA.
Section 22006 of the Inflation Reduction Act signed into law on August 16, 2022, provides $3.1 billion for farm loan assistance for distressed borrowers. This section of the act directs the ag secretary to expedite assistance to both direct and guaranteed distressed borrowers with farm loans administered by FSA "whose agricultural operations are at financial risk," which USDA anticipates would include borrowers that are delinquent or facing foreclosure, among other criteria.
Related: USDA takes new approach to farmer debt relief
USDA's current direct loan portfolio includes 85,000 producers for a total of $14.8 billion. The direct loans include farm operation loans, farm ownership and real estate loans and emergency loan products. Currently, nearly 39,000 loans make up the nearly $19 billion in USDA guaranteed loans.  
The letter asks guaranteed lenders to suspend all adverse actions for all guaranteed loan borrowers until FSA has implemented Section 22006, which will include establishing processes by which USDA provides assistance to distressed borrowers.
"This suspension is especially important with regard to foreclosures or liquidations that would cause irreparable harm before even knowing borrower eligibility or the extent of IRA assistance that may be available. USDA is committed to making sure the new authority to help distressed borrowers is available and considered before taking any such permanent action for direct borrowers and hope lenders will do the same for guaranteed borrowers," the letter states.
Speaking on background, a USDA official acknowledged the urgency for those producers who may be faced with financial hardship. "We're right in the middle of the busiest time of year for many of our producers on our portfolio," he says of the current focus on harvest, settling up accounts and finalizing leases for the next year. "We're fully aware of the urgency, and we're going to try to get this done just as fast as we can."
The letter asks guaranteed lenders that if they do move forward on any liquidations or foreclosures, to notify USDA at least 14 days prior to taking further action and submit the required liquidation plan so that FSA has the opportunity to review the plan and discuss alternatives.
Vilsack in a call with media Aug. 24, explained that Congress recognized that there are a number of distressed borrowers and were distressed prior to the pandemic. Currently there is a moratorium on any kind of adverse action to be taken against the farmers for any direct borrowing, for example, with the Farm Service Agency. However, Vilsack says at some point in time that moratorium will be lifted when the public health emergency is lifted, likely sometime in October 2022.
About the Author(s)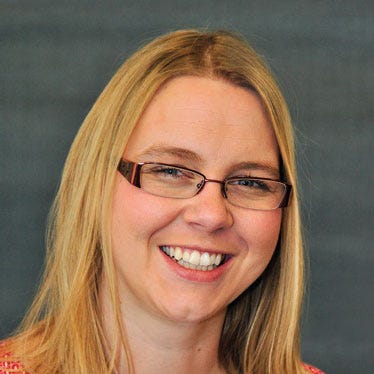 Policy editor, Farm Futures
Jacqui Fatka grew up on a diversified livestock and grain farm in southwest Iowa and graduated from Iowa State University with a bachelor's degree in journalism and mass communications, with a minor in agriculture education, in 2003. She's been writing for agricultural audiences ever since. In college, she interned with Wallaces Farmer and cultivated her love of ag policy during an internship with the Iowa Pork Producers Association, working in Sen. Chuck Grassley's Capitol Hill press office. In 2003, she started full time for Farm Progress companies' state and regional publications as the e-content editor, and became Farm Futures' policy editor in 2004. A few years later, she began covering grain and biofuels markets for the weekly newspaper Feedstuffs. As the current policy editor for Farm Progress, she covers the ongoing developments in ag policy, trade, regulations and court rulings. Fatka also serves as the interim executive secretary-treasurer for the North American Agricultural Journalists. She lives on a small acreage in central Ohio with her husband and three children.
Subscribe to receive top agriculture news
Be informed daily with these free e-newsletters
You May Also Like
---