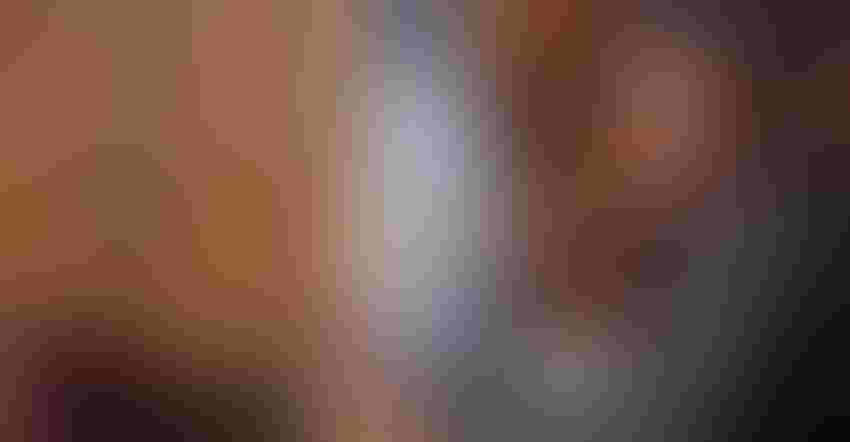 USDA RESUMES TRADE MISSIONS: Foreign Agricultural Service Administrator Daniel Whitley says he's never seen the level of enthusiasm around U.S. ag products in previous trade missions as he has in trip going on in United Arab Emirates.
USDA
Foreign Agricultural Service Administrator Daniel Whitley arrived in Dubai Feb. 15 to launch USDA's first trade mission since November 2019. Whitley is kicking off the trade mission for Secretary of Agriculture Tom Vilsack, who arrives in the United Arab Emirates on Feb. 18 with a delegation of nearly 40 representatives from U.S. agribusinesses, farm organizations and state departments of agriculture who are interested in exploring export opportunities across the Middle East.
With annual agricultural exports averaging more than $1.2 billion during the last five years, the United States is the UAE's fourth-largest supplier of food and farm products and is poised for further export growth, says Whitley.
In speaking to reporters after several days on the ground, Whitley offered enthusiasm about being back in-person to encourage the relationships with buyers in the Middle East. "From all accounts, in the first few days, we've had a magnificent couple of days, and I think it's only going to be better," Whitley shares.
The trade mission included Gulfood, a live, in-person food and beverage sourcing event featuring 21 halls packed with diverse products from 100 countries. Whitley says U.S. ag companies reported glowing observations from their first events and didn't even know how they're going to keep up with all of the orders and contacts established during the show.
Whitley says the top export to the region involves about $300 million in almond sales, but in the last couple of days, he's heard a lot of restaurants and representatives from the hotel sector talk about greater interest in American meat products including beef and poultry. He's also heard a lot of interest about getting more grains into the region, surprisingly including wheat and soybeans.
"We're excited that there's interest in a broad range of products that American agriculture can be very successful in and not just in the UAE, but the region as a whole," Whitley adds.
As it relates to concerns on recent findings of avian influenza in the United States, Whitley says trading partners have not expressed concerns over food safety, but rather trust in the United States' ability to manage this situation and reduce the risk while still providing products to the marketplace.
U.S. seen as reliable supplier
Despite the 232 and 301 tariff discussions around the world as it relates to U.S. exports, Whitley says suppliers in the UAE seek to strengthen their trading relationship with the U.S. and see America as a reliable supplier.
"They've seen what [U.S. suppliers have] done and during the pandemic they've seen how we performed given the supply chain logistics," Whitley says of the recent $177 billion U.S. ag export records in 2021 despite not having the most favorable global economic and trade circumstances and headwinds faced.
Whitley adds this return to in-person trade missions reinforced the need to get back to face-to-face interactions with customers around the world. He says the trip to the United Arab Emirates shows enthusiasm and pent-up demand for American agriculture. He hopes to replicate similar trade missions "several more times this year" and USDA would be formalizing those locations in the next week.
He says several regions and areas around the world offer exciting opportunities including the Southeast Asia region as well as Africa. The previous administration had begun trade negotiations in Kenya and the United Kingdom, which could also provide interest in agricultural companies visiting and strengthening business and trade ties in those regions.
Vilsack to join mission
On Feb. 21, Vilsack will tour the Dubai Expo 2020 and co-chair the first Agriculture Innovation Mission for Climate Ministerial Meeting. Vilsack will also participate in a fireside chat with UAE Minister of Climate Change and Environment Mariam Almheiri as part of the Expo 2020 Food Agriculture & Livelihoods Business Forum. 
The U.S. and UAE officially launched AIM for Climate in November 2021 at COP26 in Glasgow, Scotland. The initiative has grown to include more than 140 government and non-government partners that include international organizations, research institutions and corporations. 
Subscribe to receive top agriculture news
Be informed daily with these free e-newsletters
You May Also Like
---