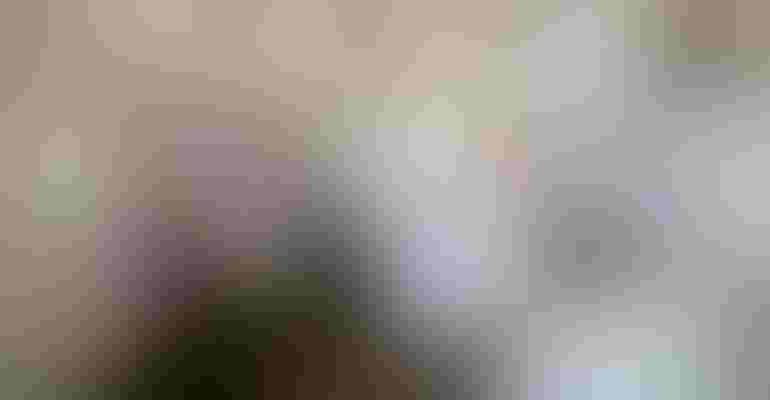 USAID Raul Arboleda / AFP
The U.S. Agency for International Development announced nearly $1.3 billion in additional critical humanitarian and development assistance to Ethiopia, Kenya and Somalia, including $200 million for the procurement of Ready-to-Use-Therapeutic Food. Soy growers welcomed the opportunity to provide protein for critical food aid to address the growing global hunger and child malnutrition situation.
An unprecedented drought in Ethiopia, Kenya, and Somalia—part of a region known as the Horn of Africa—is pushing millions of people to the brink of starvation. More than 18 million people are in need of urgent humanitarian assistance, primarily as a result of the drought. In response, USAID Administrator Samantha Power announced the $1.3 billion in additional critical aid. Many families have yet to fully recover from the devastating effects of the COVID-19 pandemic, the last regional drought in 2017, or the last Famine in Somalia in 2011.
RUTFs, an energy-dense medical food paste made of soy, peanuts, powdered milk, vegetable oil, sugar and multivitamins, is one of the most effective tools to help severely malnourished children. The U.S. is one of the world's largest and most cost-efficient producers of RUTFs, but American farmers have the capacity to produce more.
USAID Administrator Samantha Power delivered an address on the growing global food security crisis at the Center for Strategic and International Studies headquarters, co-hosted by the Eleanor Crook Foundation, on July 18.
The $200 million for RUTFs constitutes the largest commitment that has ever been made to treat severely malnourished children – and Power announced that the Eleanor Crook Foundation, the CRI Foundation, the ELMA Relief Foundation, and the philanthropist Sir Chris Hohn will contribute an additional $50 million toward this effort. "With this commitment, we will help get this lifesaving care into the mouths of an additional 2.4 million children – the largest leap in coverage on record," Power says.
This past spring, the American Soybean Association urged Congress to provide $200 million in appropriations to procure RUTFs and double the global supply to reach more food insecure children across the globe. ASA's World Initiative for Soy in Human Health program works with companies like the Rhode Island-based Edesia, one of many enterprises that relies on U.S. soy to provide affordable, high-quality protein in its products designed to combat malnutrition, like RUTFs. U.S. soy growers applaud this new investment and welcome the opportunity to expand the industry's contribution to global food security.
U.S. soybean growers are proud of the role they play in global food security and addressing global hunger and child malnutrition, says ASA President Brad Doyle, a soybean grower from Arkansas. "Through the World Initiative for Soy in Human Health, ASA has partnered with companies like Edesia to increase the use of soy in ready-to-use therapeutic foods. Soy growers welcome the opportunity to provide more protein to feed those in need around the world, and we thank USAID and the administration for this much-needed investment in RUTFs."
Edesia already expects to procure the equivalent of more than 170,000 bushels of U.S. soy this year. USAID's announcement may result in an increase to that amount, says Gerry Hayden, ASA/WISHH Program chair and an ASA director from Kentucky.
"USAID's announcement further reinforces the importance of U.S. soy for global food security," explains Hayden. "Through USB's funding of ASA/WISHH's leadership for global food security, U.S. soybean growers were able to personally see the role of U.S. soy in Edesia's RUTFs in December at WISHH's global food security dialogue."
U.S. ag aid support
USAID's announcement includes a nearly $1.18 billion surge in humanitarian assistance that will allow USAID partners to provide critical aid for millions of people across the region. A portion of this latest funding for the Horn of Africa is included in the Ukraine supplemental and is part of the $2.76 billion in USAID assistance announced by President Joe Biden on June 27, 2022.
"But to prevent, not just this catastrophe, but those yet to come, we have to go beyond emergency assistance and make substantial investments in agricultural productivity—and this is the second front in our response," says Power.
USAID will provide emergency food, including sorghum – a more readily available grain than hard-to-import wheat – yellow split peas, and vegetable oil for families living in areas where local markets are not open. 
Four consecutive failed rain seasons have spurred millions of livestock deaths across the region, devastating livelihoods for families who depend on crops and livestock for food to survive. To keep livestock alive and healthy, USAID funding will provide veterinary services, animal fodder, and supplements to allow animals to continue breeding despite deteriorating conditions. The funding will also support livestock destocking to reduce strain on overgrazed land, generating income for herders while making food resources available for communities facing starvation. In addition, this new assistance will provide farmers with seeds, tools, and training in drought-resistant farming methods, water conservation, and climate adaptation to increase crop productivity amid worsening drought conditions. 
The funding also includes $90 million, subject to congressional approval, in development assistance for the Horn of Africa region, specifically Ethiopia, Somalia and Kenya. With this additional funding, USAID will invest in activities such as scaling drought-tolerant crops, mitigating post-harvest loss and waste, and supporting social protection and safety nets. 
In Fiscal Year 2022 alone, the United States is providing nearly $1.86 billion – the greatest share of all donor funding for this crisis to date by far. "But, it will not be enough," USAID says. "The United States has stepped up to meet the majority of immediate funding gaps to save lives now, but we need other donors to step in behind us to help prevent significant loss of life, particularly in Somalia where the risk of famine is increasing, and to meet expected humanitarian needs well into 2023. "
About the Author(s)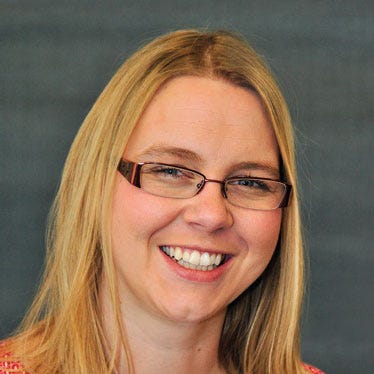 Policy editor, Farm Futures
Jacqui Fatka grew up on a diversified livestock and grain farm in southwest Iowa and graduated from Iowa State University with a bachelor's degree in journalism and mass communications, with a minor in agriculture education, in 2003. She's been writing for agricultural audiences ever since. In college, she interned with Wallaces Farmer and cultivated her love of ag policy during an internship with the Iowa Pork Producers Association, working in Sen. Chuck Grassley's Capitol Hill press office. In 2003, she started full time for Farm Progress companies' state and regional publications as the e-content editor, and became Farm Futures' policy editor in 2004. A few years later, she began covering grain and biofuels markets for the weekly newspaper Feedstuffs. As the current policy editor for Farm Progress, she covers the ongoing developments in ag policy, trade, regulations and court rulings. Fatka also serves as the interim executive secretary-treasurer for the North American Agricultural Journalists. She lives on a small acreage in central Ohio with her husband and three children.
Subscribe to receive top agriculture news
Be informed daily with these free e-newsletters
You May Also Like
---