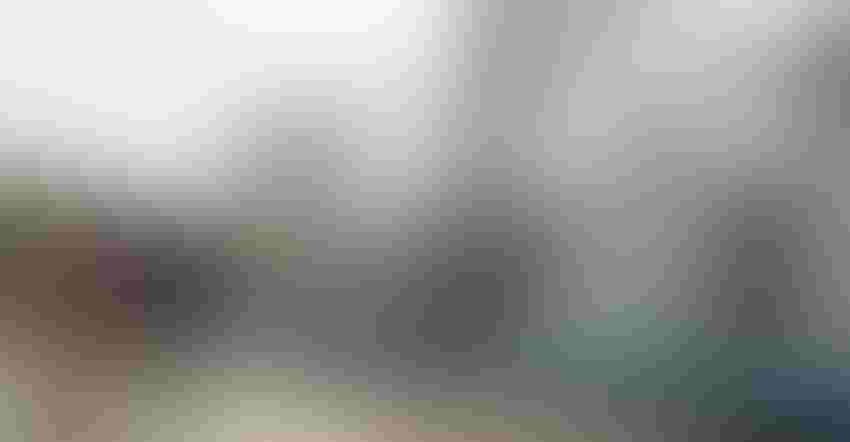 It's no secret that farmers depend on trade for survival, but plans from new Secretary of Agriculture Sonny Perdue to do the first major USDA reshuffling since 1994 has some wondering if trade success will sacrifice a focus on rural development in the countryside.
Rather than add to bureaucracy, Perdue announced his plan to make changes (watch a YouTube video on it now) at USDA to better suit domestic and international programs with the creation of a new undersecretary for trade and realigning current agencies into new mission areas.
While speaking Thursday afternoon in Cincinnati, Ohio, at Consolidated Grain & Barge along the Ohio River, he shared his reorganization goals to help U.S. farmers maintain their role as the world's agricultural leader. A reduction in USDA workforce is not part of the reorganization plan.
Changes at the agency show a clear emphasis on trade with the creation of a new undersecretary for trade- a priority of this Administration's - and a philosophical shift on policy priorities at the farm level with bringing all domestic programs under a new mission area.
The undersecretary for trade was what former Agriculture Secretary Mike Johanns championed during the last farm bill when he was a senator. And 29 groups wrote President Trump in February about the need to establish the new trade undersecretary.
USDA's reorganization seeks to place agencies in more logical order, Perdue said. Under the existing structure, the Foreign Agricultural Service (FAS), which deals with overseas markets, and the Farm Service Agency (FSA), which handles domestic issues, were housed under one mission area, along with the Risk Management Agency (RMA). Perdue explained that it makes more sense to situate FAS under the new undersecretary for trade, where "staff can sharpen their focus on foreign markets."
An undersecretary will be selected for a newly named Farm Production & Conservation mission area, which is to focus on domestic agricultural issues. Locating FSA, RMA and the Natural Resources Conservation Service (NRCS) under this domestically oriented undersecretary will provide a simplified, one-stop shop for USDA's primary customers: the men and women farming, ranching and foresting across America.
Perdue explained that the reorientation will improve the agencies' responsiveness to producers' needs. He said he has directed FSA and NRCS to review their office locations and administrative functions to determine opportunities for office co-locations and sharing administrative services.
He said it should mean producers will no longer have to visit two or three different offices and fill out two or three different applications. "This gives us the opportunity to do better and work with (farmers) on their whole farm plan," Perdue said.
Under the new structure, USDA makes room for the new trade undersecretary by eliminating the Rural Development mission area. Perdue defended the action as not a "demotion" of rural development but, rather, an "elevation," arguing that because the office would report directly to the secretary, rural development needs will receive greater attention.
The Institute for Agriculture and Trade Policy expressed concern for the new structure stating, "Secretary Perdue's re-organization plan puts global agribusiness first by further orienting the agency's mission toward expanding exports, rather than focusing on the economic challenges facing family farmers and rural communities."
A statement from the National Sustainable Agriculture Coalition noted, "By demoting Rural Development to simply an 'office' under the secretary, it will lose its Cabinet-level status and the decision-making power that comes with being categorized as a USDA mission area. Moreover, the Rural Development mission area is huge, with many decisions to make on a daily basis, and to assume that the limited number of overworked staff in the secretary's office will be better positioned to make and act on these decisions is questionable, at best."
Perdue stated that having someone assigned to rural development with the ability to report directly to the secretary of agriculture eliminates having to push things through undersecretaries. He noted that he's not a micromanager but prefers to be hands-on and wants those issues affecting rural development raised to him quickly.
Senate Agriculture Committee ranking member Debbie Stabenow, D-Mich., said she had real concerns about eliminating the undersecretary for rural development. "This proposal would eliminate an important voice for rural America and bypass Congress's role to confirm a qualified nominee," she said. She also said she has questions about realigning the NRCS, and hopes it will better coordinate programs that help farmers while not diminishing the important work NRCS does to protect land and water.
However, many mainstream agricultural groups and congressional agricultural leaders were quick to praise the attention trade is getting under the restructuring and said they will closely examine the rest of the reorganization proposal.
House Agriculture Committee chairman Michael Conaway, R-Texas, said the committee will take a very close look at each of the proposed changes and will be one of many important topics covered when the secretary appears before the committee on May 17.
The changes won't take effect immediately and actually Congress will still have a say in how things go forward. But Perdue has made a bold step forward in implementing the undersecretary trade position and realigning similar-minded agencies. But eliminating the undersecretary for rural development could cause controversy going forward.
Subscribe to receive top agriculture news
Be informed daily with these free e-newsletters
You May Also Like
---