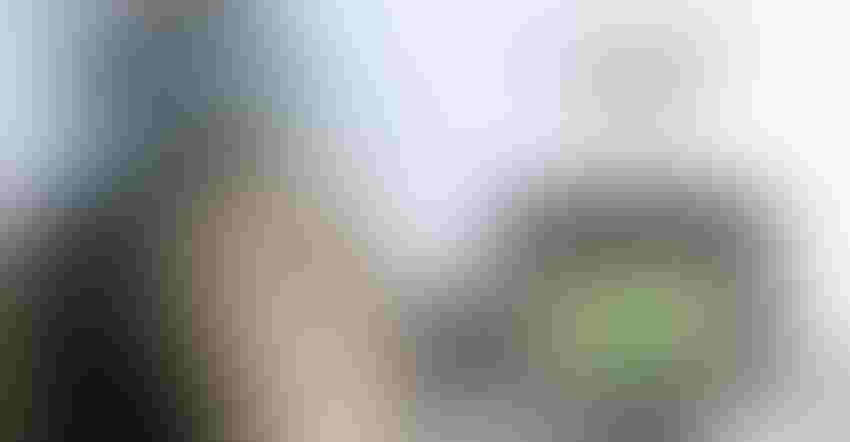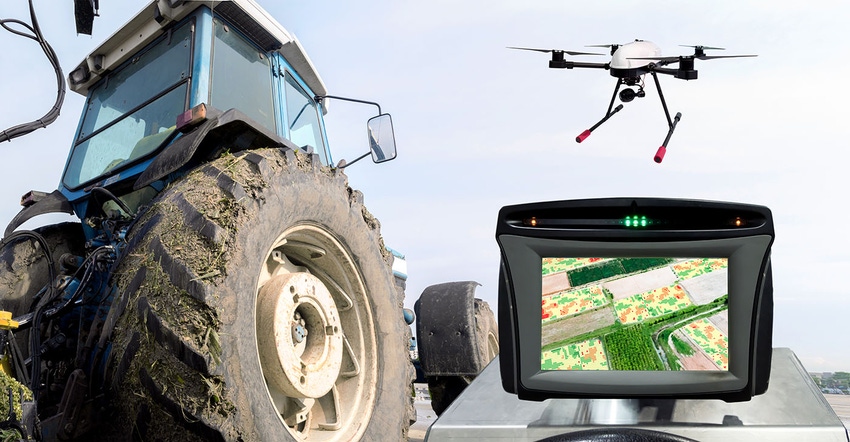 Nebraska farmer Brandon Hunnicutt said the savings from precision agriculture add up in dollars and sense.
Hunnicutt raises corn, soybeans, seed corn, popcorn and sorghum. He farms with his father, Daryl, and his brother, Zach. They use irrigation and practice strip till and no till.
Precision farm concepts have been in use on their farm for 20 years or so, starting with autosteer when they converted from ridge till to strip till.
"We saw the benefits of it fairly quickly," said Hunnicutt, who serves on the National Corn Growers Association board.
Next, they added yield mapping to see what was going on in the field come harvest. Then it was on to variable rate planting and variable rate spraying to avoid overlapping and save money. Most recently, they began using sensors to guide their center pivot irrigation system.
The sensors are installed after the corn emerges and they are removed after the cropping season. The newest sensors rely on ground-penetrating radar, Hunnicutt said. They are also working with an Israel-based company on a nitrogen sensor.
The implementation of precision agriculture resulted in a variety of savings in their center pivot irrigation system, Hunnicutt said.
When comparing the drought years of 2002 and 2012, he noticed a marked decrease in irrigation water usage as the sensors alerted the grower when water was needed, reducing water usage. With less water usage, the center pivots last longer.
But what about the cost of sensors? The sensors cost $8 to $10 per acre and if the number of trips across the field is reduced three or four passes, they are money ahead, Hunnicutt said. He includes equipment wear and tear and energy costs in that calculation.
In addition, before sensors, checking the irrigation rigs was twice-per-day activity with the pickup. Now, the pivots are operated from smartphone applications and checked once daily or less.
A recently released study attempts to quantify how precision agriculture allows farmers to use less to grow more. The Association of Equipment Manufacturers partnered with the American Soybean Association, CropLife America and National Corn Growers Association in the study.
The study finds that as precision agriculture equipment and technologies are more widely adopted, there will be increases in yields and input savings. Here's some examples:
Productivity has increased an estimated 4% and has the potential to further increase 6% with broader adoption.

Precision agriculture has improved fertilizer placement efficiency by an estimated 7% and has the potential to further improve an additional 14%.

Herbicide use has been reduced by an estimated 9% and has the potential to further decrease 15% at full adoption.

Fossil fuel use has decreased an estimated 6% with the potential to further decrease 16%.

Water use has decreased an estimated 4% because of current precision agriculture adoption with the potential to further decrease 21% at full adoption.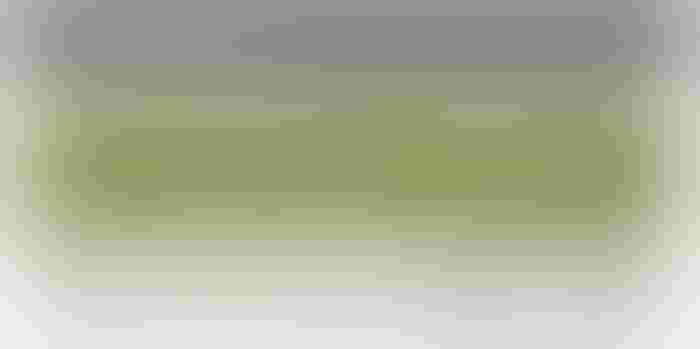 "As precision agriculture technologies become more widely adopted, there is the potential for significant upward movement in yields and savings," said John Linder, National Corn Growers Association president.
The study explores five key environmental benefits achieved through precision agriculture technology adoption, including:
Yield benefit through increased efficiency.

Fertilizer reduction by more precise placement.

Pesticide reduction by more accurate application.

Fuel savings due to less overlap and better monitoring.

Water savings through more accurate sensing of needs.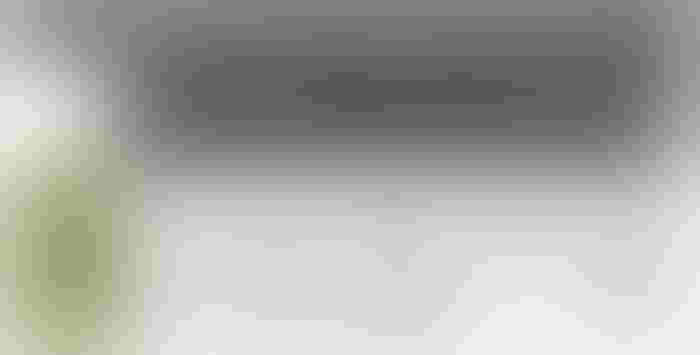 "We are living in a new age of agriculture, and today's precision technology on equipment can have an enormous positive impact on farmers and the environment," said Curt Blades, senior vice president of agriculture at the Association of Equipment Manufacturers. 
The study partners have four goals related to the report:
Promote policies that incentivize innovations in agricultural production;

Improve the infrastructure that makes precision agriculture possible, including wireless broadband over croplands and rangelands;

Grow farm income so producers have capital to invest in their operations; and

Increase consumer communication about the environmental benefits of precision agriculture.
"Soybean growers know from experience that precision agriculture contributes to both short-term and, importantly, long-term yield, environmental, and economic benefits, and this study helps quantify that progress," says Kevin Scott, South Dakota soy grower and ASA president. "But if we want to get to full adoption of the technology—and realize the immense industry-wide gains in yield and input savings—we still have a lot of work ahead of us."
Blades said the agricultural equipment industry is committed to "serving as a catalyst for conversation."
"By transcending traditional norms, we are working to spark ideas for setting sustainability priorities for the equipment manufacturing industry and providing a framework that supports best practices for a more viable world," he said.
What precision agriculture is Hunnicutt looking to add to his operation next? There's a lot of really exciting technology out there, he said, from drones to more precision spraying. He's going to keep learning and add what fits his operation.
Click the download button below to download a powerpoint presentation on the study.
Subscribe to receive top agriculture news
Be informed daily with these free e-newsletters
You May Also Like
---