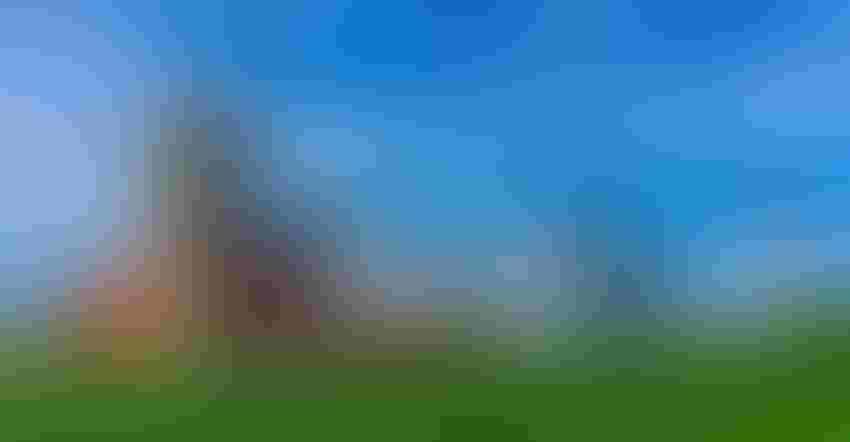 PRIORITIES: U.S. Rep. Dusty Johnson of South Dakota hosted a roundtable with agriculture leaders to hear their priorities for the upcoming farm bill.
Ron and Patty Thomas/Getty Images
U.S. Rep. Dusty Johnson hosted Rep. Glenn "GT" Thompson of Pennsylvania, the Republican leader of the House Agriculture Committee, on June 28 in Brookings, Bridgewater and Sioux Falls, all of South Dakota. They toured the Raven Precision Agriculture Center at South Dakota State University, participated in the roundtable at Stahl Farms and attended the National Holstein Convention reception.
Scott Sthal of Stahl Farms moderated and introduced the roundtable discussion. "We're beyond thrilled to welcome Ranking Member Thompson to our farm bill roundtable, along with Rep. Dusty Johnson, both champions of agriculture," he said.
Stahl is president of the South Dakota Corn Growers Association and is a fourth-generation farmer in McCook County.
Representatives from various agriculture and commodity groups were in attendance, including South Dakota Corn Growers, South Dakota Corn Utilization Council, South Dakota Cattlemen's Association, South Dakota Pork Producers, South Dakota Soybean Association and South Dakota Dairy Producers.
Meeting industry needs
Austin Havlik, representing the South Dakota Cattlemen's Association, discussed areas that could benefit cattle producers in the next farm bill. "There's not a whole lot of profit left in it for the cow-calf guys, but it's a way of life. Our board would like to see some insurance to create a safety net for all of our producers," he said.
This request includes forage coverage. "We'd like to see a buy-up option, especially in drought years when hay and fuel prices are going up, having the option to buy up that coverage would help," he said.
Coverage for pasture and rainfall insurance were also discussed as priorities for the South Dakota Cattlemen's Association.
Many other attendees echoed each other on keeping crop insurance programs strong, growing markets, keeping safety nets in place, and increasing funding for beginning farmer and rancher programs.
Jordan Scott, president of the South Dakota Soybeans Association, said that trade is a constant conversation. "We are always talking about trade," he said. "We want to have diversification and have more places to send our products, programs like FMD [Foreign Market Development] are vitally important to expanding our markets and getting into new markets."
Other priorities for the soybean producers includes energy, biodiesel and ethanol programs. "We have green renewable fuel that we grow right here in the state," Scott said. "They would be a good answer to the energy crisis we're going through."
DaNita Murray, executive director of South Dakota Corn, said she has just one issue to share: the Pesticide Registration Act. "Inputs are vital for row crops, and I urge that no violence be done to this act," she said. "This is a historic act that gets stuck between environmental groups and those who are concerned about ag labor. I urge that you keep an eye out to allow this to remain a science-based regulatory system as it was intended to be."
South Dakota Farm Bureau President Scott VanderWal is a third-generation farmer in Volga. As vice president of the American Farm Bureau Federation, he shares Farm Bureau priorities for the farm bill.
"A unified farm bill, along with the food and nutrition component, has been an item of discussion over the years," he said. "We as leadership and our members have set policy that this needs to be unified, because if it gets split up, we'll never see another farm bill."
VanderWal requested that the Conservation Reserve Program be held to marginal acres, and producers receive coverage for grazing land in addition to hay acreage.
"Certainly, water quality and soil health are things we're very interested in. Expansion and support of beginner and young farmer programs is important to us as well," he said. He also echoed other representatives in protecting the current crop insurance coverages.
Ending thoughts
At the end of the roundtable, Thompson assured the agriculture representatives of the committee's hopes to improve the next farm bill. "For the crop insurance program, we're going to say, 'Do no harm'; that's the bottom line," he said. "We appreciate all of the thoughts here on livestock insurance and grazing, and having those producer safety net programs in place. All of the input is very helpful."
The 2018 Farm Bill is set to expire on Sept. 30, 2023.
About the Author(s)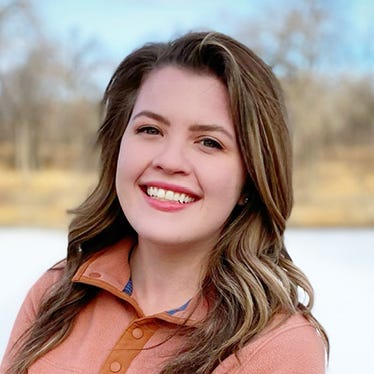 Editor, Dakota Farmer, Farm Progress
Sarah McNaughton is a graduate of North Dakota State University, with a bachelor's degree in agriculture communications, along with minors in animal science and Extension education. She is working on completing her master's degree in Extension education and youth development, also at NDSU. In her undergraduate program, she discovered a love for the agriculture industry and the people who work in it through her courses and involvement in professional and student organizations.
After graduating college, Sarah worked at KFGO Radio out of Fargo, N.D., as a farm and ranch reporter. She covered agriculture and agribusiness news for North Dakota, South Dakota and Minnesota. Most recently she was a 4-H Extension agent in Cass County, N.D., teaching, coordinating and facilitating youth programming in various project areas.
She is involved in agriculture in both her professional and personal life, serving on the executive board for North Dakota Agri-Women, and as a member in American Agri-Women, Sigma Alpha Professional Agriculture Sorority Alumni and Professional Women in Agri-business. As a life-long 4-H'er, she is a regular volunteer for North Dakota 4-H programs and events.
In her free time, she is an avid backpacker and hiker, enjoys running with her cattle dog Ripley, and can be found most summer weekends at rodeos around the Midwest.
Sarah is originally from Grand Forks, N.D., and currently resides in Fargo.
Subscribe to receive top agriculture news
Be informed daily with these free e-newsletters
You May Also Like
---