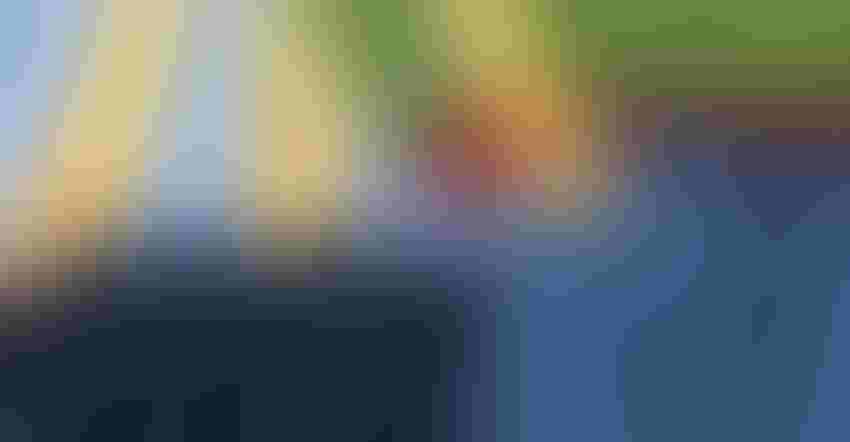 If there's one thing producers have much more of than the average citizen, it's space. According to USDA-NASS, the average farm size was 443 acres in 2018, with many farming thousands of acres of ground.
That fact alone has more farmers looking into the potential benefits of installing solar projects on their operations. Your house, your machine shed, your barns, your farm shop – the roof of each of these structures is a potential home for a small array of solar panels. And for those with bigger ambitions in mind, you may even have the space to take a piece of marginal land out of production and devote several acres to a large-scale solar project that could significantly draw down your electricity costs and possibly even provide low-cost alternatives to powering your community.
The math may not always pencil out, but it could still be worth crunching the numbers. Here's a look at what you should know about the "state of solar."
Shining brighter
In 2006, solar power really started to take off in the U.S., when the Solar Investment Tax Credit (ITC) passed and began to provide steady, stable growth. Solar installations peaked in 2016 but remained at near-record levels in 2019, according to the Solar Energies Industry Association.
This growth has also accelerated the emergence of dozens of solar leasing and installation companies. Farmers are an ideal partner in many ways for these businesses, who are looking to construct projects that have substantive footprints and can create serious wattage.
Finding the best fit with one of these businesses is mostly a matter of doing your homework, according to northwest Indiana farmer Eric Wappel.
Wappel researched some companies as he attended farm shows over the past couple of years and then invited a few of them on his operation so they could draw up some designs and pitch some prices.
"You have to make sure the numbers and projections make sense," he says. "It has to be a good investment."
Wappel ultimately took three acres out of production to build an array of panels that will help power seven center pivots, the farm shop and a grain dryer. It's a lease-to-own setup that will be paid off in roughly seven years – a good investment, Wappel notes, considering they are supposed to have a lifespan of around 30 years. In the meantime, his monthly payment is approximately the same as his old electric bill.
 "Theoretically, we'll have at least 23 years of positive production," he says.
Wappel thinks of his setup like a literal power bank. Some sunny summer months, he may actually produce more power than he uses. The excess gets "deposited" into an account. That gives him the flexibility to make "withdrawals" at other times during the year when his usage exceeds his production. The panels produce power right up until sunset – even generating a meager amount on rainy or snowy days, he notes. Wappel is also able to adjust the angles on the panels to maximize efficiency throughout the year, a process that's largely automated.
"We've set up summer, fall and winter settings," he says.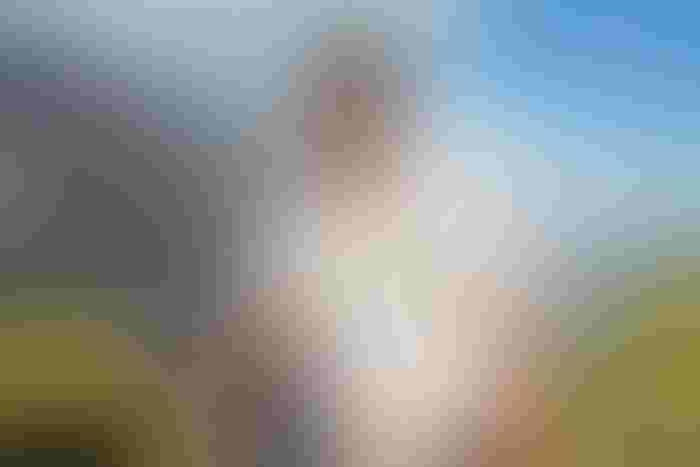 Other companies coordinate outright leases for solar arrays that provide a consistent payout for 25 to 30 years. That's the case of OYA Solar, which seeks out 25-to-40-acre parcels to build arrays that can provide up to 5 megawatts of electricity per calendar year.
"It's basically like its own power plant," according to Greg Rossetti, the company's head of origination.
OYA focuses on a concept it calls "community solar," which leans on an anchor customer (such as a farmer) to generate electricity and sell it forward to its community's residents at discounts of around 10% to 15%. And the income potential for the farmer is often between $500 and $1,000 per acre.
"Some people think it's too good to be true, but in reality, it's a very stable income over a long period of time," Rossetti says.
What's more, farmers can often target marginal land that hasn't been adding much to their bottom line. Rossetti says they are happy to consider anything that has "reasonable topography" and doesn't contain any wetlands. OYA and many of its competitors also seed the ground with pollinator-friendly plants and encourage the ground to be grazed by certain types of livestock (sheep are a great fit, for example).
Other things to consider – ideal land will allow solar panels to face south for maximum impact, and facilities are typically fenced.
"We're otherwise a fairly benign tenant," Rossetti says. "There's not a lot of maintenance required because there aren't a lot of moving parts. And it's all remotely monitored, so we can tell if individual panels were damaged in a storm, for instance."
Solar is not the only renewable resource, as anyone who has driven past a field of massive wind turbines can attest. But Rossetti says the logistics to approve solar permits is often much easier than setting up a wind energy project. The former can take less than 24 months, while the latter can often take five years or more.
It may be difficult to plan 25 or 30 years ahead, but what happens after these long-term leases have concluded? The U.S. Department of Energy is optimistic there are few ill effects for reverting land back to agricultural use at the end of a solar project's operational life, as it notes in its publication, Farmer's Guide To Going Solar.
"[These installations] can provide a recovery period, increasing the value of that land for agriculture in the future," the report notes. "Giving soil rest can also maintain soil quality and contribute to the biodiversity of agricultural land. Planting crops such as legumes underneath the solar installation can increase nutrient levels in the soil."
The U.S. Department of Energy and others recommend planting legumes or pollinator plants (a process commonly referred to as "co-location") as a standard practice to reduce erosion or dependence on herbicide use.
Don't get blind sided
Solar power may have a bright future in the U.S., but be prudent when investigating specific opportunities for your operation. You'll want to avoid getting stuck in a long-term lease you're unhappy with and unable to resolve for two or more decades.
One of Wappel's first moves was to have a lawyer look over the agreements before he signed anything.
That is a smart move, according to Greg Aguilar, clean energy finance manager with Rabo AgriFinance. State-by-state rules and regulations sometimes vary widely, so connecting with a company that can navigate these nuances is paramount.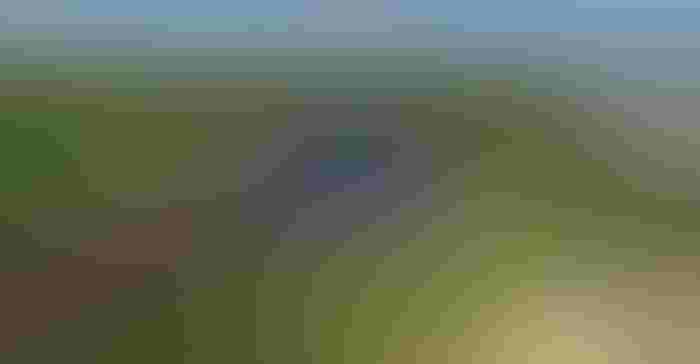 "You'll want to partner with a company that understands the local utility rate structure, interconnection process and state policies as well as utilizes top tier manufacturers to ensure the project costs, timeframe to construct and estimated savings will be as expected," he says. "If they're not up to speed with this, it could lead to significant delays, additional costs not budgeted in the contract and/or savings less than forecasted."
The good news – even though policies vary by state, more states are passing legislation to make it easier for businesses to invest in renewable technologies.
"That said, the expected cash flow and debt schedule will be unique for every project, so each operation's decision should be personal," Aguilar adds.
Land ownership truly is a major advantage for farmers interested in setting up a solar project on their operation, Aguilar says. It provides flexibility to either invest in your own project or lease a portion of your property to a developer. Each scenario can provide either a long-term revenue stream or cost savings.
But Aguilar again stresses the importance of selecting an experienced partner who can follow through on its promises. Be wary of committing money or tying up land to an inexperienced developer whose project never gets built, he warns.
Aside from a lawyer, it would be wise to run the numbers by your ag lender, adds Barb Koehnke, controller at Maplehurst Farms, a large grain elevator, fertilizer and trucking facility in Northern Illinois. Maplehurst worked with Moxie Solar to build several arrays on a couple of acres, which supplements roughly a third of the group's electricity costs from drying grain and running fans in grain bins.
"That's especially important if you don't have cash up front," she says.
Echoing Aguilar's advice, Koehnke says consulting with a lender and a lawyer (at minimum) will help ensure any decision you make will be a profitable one.
"If you're looking at a 30-year lease, you should be willing to pay a little money to make sure everything is set up correctly," she says. "And especially if you can get all of the possible rebates and tax credits sorted out, it could be a good venture."
The incentives tipped the scales in Maplehurst's favor, according to Daniel Carmichael, who is now the farming operations manager with agtech startup Bear Flag Robotics.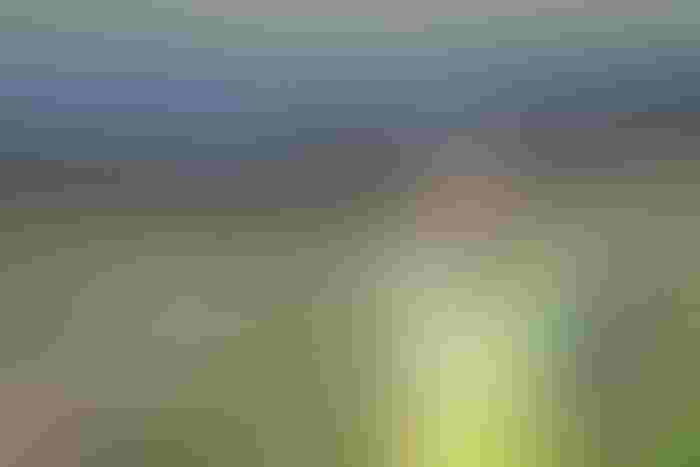 "Without some particulars with ComEd and those tax incentives, it might not have made financial sense," he says. "But with them, it became more of a no-brainer."
For example, ComEd allows Maplehurst to bank kilowatts through a calendar year rather than on a month-to-month basis. So on sunny summer months, it can save up power to be spent later rather than zero out a smaller electric bill in June or July, when it doesn't use as much energy.
"The ability to bank that can maximize your benefits," Carmichael says.
Planning ahead is a theme that keeps emerging among successful solar projects. Understand the scope of what you hope to accomplish and explore whether you can sensibly meet those goals, Carmichael says.
"I would first look at your electricity usage and what size solar array you would need to offset it," he says. "Then, I would draw out a long-term site plan for your operation and see where a solar array would make sense, whether on the ground, machine shed or a future building."
About the Author(s)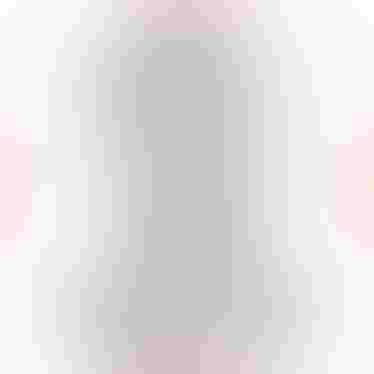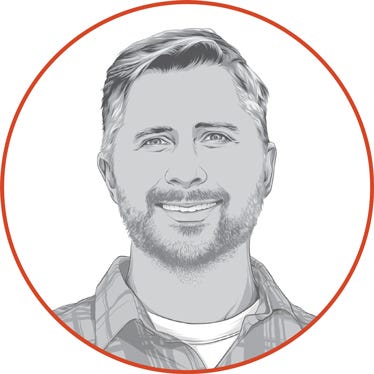 Senior editor, Farm Futures
Senior Editor Ben Potter brings more than 14 years of professional agricultural communications and journalism experience to Farm Futures. He began working in the industry in the highly specific world of southern row crop production. Since that time, he has expanded his knowledge to cover a broad range of topics relevant to agriculture, including agronomy, machinery, technology, business, marketing, politics and weather. He has won several writing awards from the American Agricultural Editors Association, most recently on two features about drones and farmers who operate distilleries as a side business. Ben is a graduate of the University of Missouri School of Journalism.
Subscribe to receive top agriculture news
Be informed daily with these free e-newsletters
You May Also Like
---