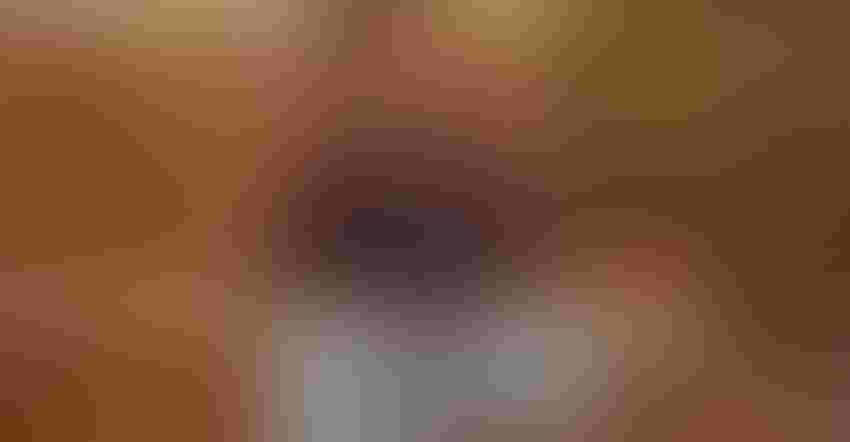 ECONOMIC DRIVER: "Agriculture is the economic engine of the state of Nebraska. And when we see agriculture grow and producers succeed, our state benefits," says Sen. Deb Fischer Feb. 20.
Nebraska Farm Bureau's political action committee on Feb. 20 designated Sen. Deb Fischer a "Friend of Agriculture" in announcing its endorsement of Sen. Fischer, who is seeking re-election to the U.S. Senate. Fischer, who announced her campaign for her first term in the Senate six years ago, operates a ranch with her family near Valentine.
"Sen. Fischer has done a tremendous job, and one of the reasons she has done such a great job for Nebraska agriculture is because you're one of us. Forty-plus years of real-life experience makes a difference," said Mark McHargue, Nebraska Farm Bureau first vice president and PAC chairman. "Time and time again, Sen. Fischer has gone to bat for Nebraska, Nebraska agriculture, farmers and ranchers. And it's been through both legislative and direct work with the administration."
"Six years later, we can look back, and she has gone to Washington and done the work she says she's going to do," McHargue added, citing some of Fischer's accomplishments.
This includes Fischer's efforts to rescind the Waters of the U.S. rule, which Fischer said would have had a negative impact on not only farmers and ranchers, but also private landowners.
Fischer noted two years ago, she held a Senate hearing in Lincoln, Neb., with the Senate Environment and Public Works Committee on the Waters of the U.S. rule., including a rancher, a home builder and a Douglas County commissioner.
"Every taxpayer would have their taxes go up because of road maintenance and road construction at the county level. That's what we learned from the county commissioner. If you were going to buy a new home today, 25% of the cost of the new home is due to regulations. If you add on the cost of those really burdensome rules with Waters of the U.S., that was going to increase. That's what we learned from a home builder," Fischer said. "To be able to bring Washington here to Nebraska and hear directly from Nebraska citizens who are on the ground, who are working hard, taking care of their families and feeding the world, is extremely important."
McHargue also noted Fischer's introduction of the Fair Agricultural Reporting Method Act to exempt farms and ranches from reporting routine air emissions from farm animals and manure under the Comprehensive Environmental Response, Compensation, and Liability Act, and Emergency Planning and Community Right-to-Know Act.
Fischer pointed out that while the bill is still in committee, it is a bipartisan effort, with equal support from Republicans and Democrats, including co-sponsorship from John Barrasso, Republican chair of the Senate Environmental and Public Works Committee from Wyoming, and top-ranking Democrat in the EPW Committee, Tom Carper from Delaware.
"I worked hard to get co-sponsors on both sides for this bill. That will be very, very helpful in seeing this bill advance," Fischer said. "It's really an absurd rule, and it classifies animal waste emissions the same way you would a chemical plant explosion — as a Superfund site, and that was never the intention. Senators on both sides of the aisle understand that."
As a subcommittee chairwoman on the Senate Commerce Committee, Fischer also introduced the Build USA Infrastructure Act in 2017 to help secure continued funding for the Highway Trust Fund, and provide flexibility at the state level for approval of highway projects. Fischer said she continues to work with the Trump administration on its infrastructure plan, and noted the expansion of broadband internet access for Nebraska as a priority.
Fischer pointed to recent bipartisan efforts in expanding broadband connectivity. In the last several years, Fischer has also held roundtables with the Federal Communications Commission to emphasize the need for broadband access in rural areas.
"Agriculture is the third-largest user of that technology — the internet of things," Fischer said. "For our producers to be able to tap into that to be able to take advantage of all the technology that's out there, that is going to change the world for our children, our grandchildren and especially agriculture. We have to have broadband deployment; we have to have cell coverage."
Nebraska Farm Bureau also cited Fischer's recent appointment to the Senate Agriculture Committee, allowing her to bring a Nebraska perspective to the development of the next farm bill.
"Agriculture is the economic engine of the state of Nebraska. And when we see agriculture grow and producers succeed, our state benefits," Fischer said. "To be able to work with ag producers, with stakeholders has always been one of my top priorities in both the Nebraska Legislature and also the United States Senate."
Subscribe to receive top agriculture news
Be informed daily with these free e-newsletters
You May Also Like
---