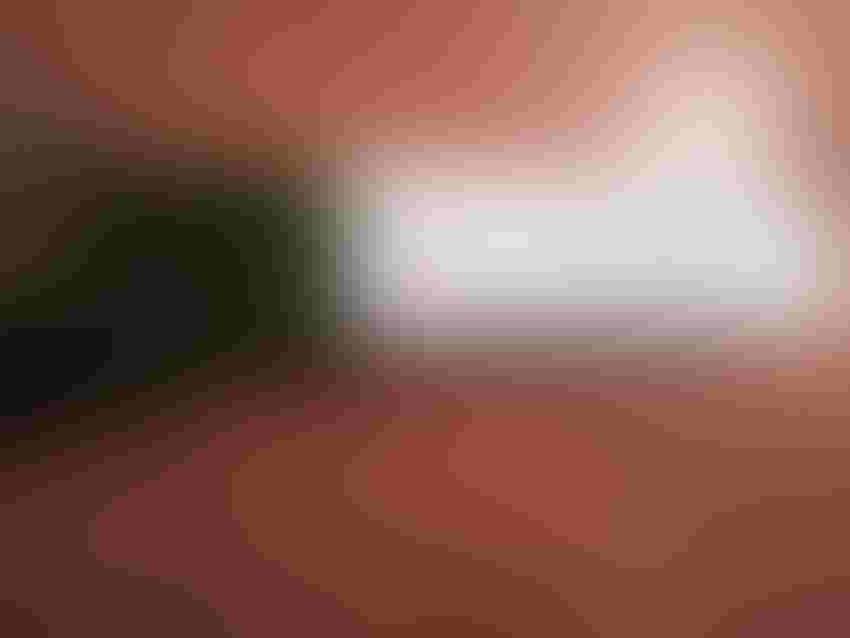 This year we have made a conscious commitment to season-long tissue sampling. The objective is to better understand plant needs and peak demand periods. Last year we attempted to do this, but just didn't get enough consistent samples taken.
We began pulling samples three weeks ago. It has been more work than we expected. Repeatability is important, so sites have been marked with GPS coordinates, as well as flags for easy identification. The sites are into the fields far enough we feel we're getting a good sample. Learning from the past I also carried a spray bottle with me on the early trips in order to spray a walk-path to the flags. Corn is getting to height that the path is appreciated. Going forward it will be even more convenient to return to the sample sites even when the flags are no longer visible.
So far, mother nature has been helping out with prep work for the samples. Regular rainfall has been washing the leaves for us. In order to avoid false reading from plant food residue, plant leaves must be washed, I appreciate it when rain does it for me. Right now, we are pulling between 20 and 30 samples a week which takes up the bulk of a morning.
When we see deficiencies, we make applications to address the issue. Research and acquisition of products takes some time. Even following a treatment, next week's test results don't necessarily show a crop response. Some products are better than others
After being frustrated by crop response, I headed to field last week with 7 different foliar products in order to determine efficacy. If I had the time and space, I should really be testing several dozen products and multiple application rates. The results were mixed, but we are learning. For example: one product contained Copper, Magnesium, and Zinc. In the subsequent sample the copper was very apparent, the zinc showed up at marginal increase, and the Magnesium level didn't change.
It is going to take a while to figure it out, but we're committed for the long haul. Perhaps the most interesting result so far is the absence of expected deficiencies or the presence of unexpected ones. Sometimes, it takes more tools than the naked eye to make a diagnosis.
About the Author(s)
Subscribe to receive top agriculture news
Be informed daily with these free e-newsletters
You May Also Like
---