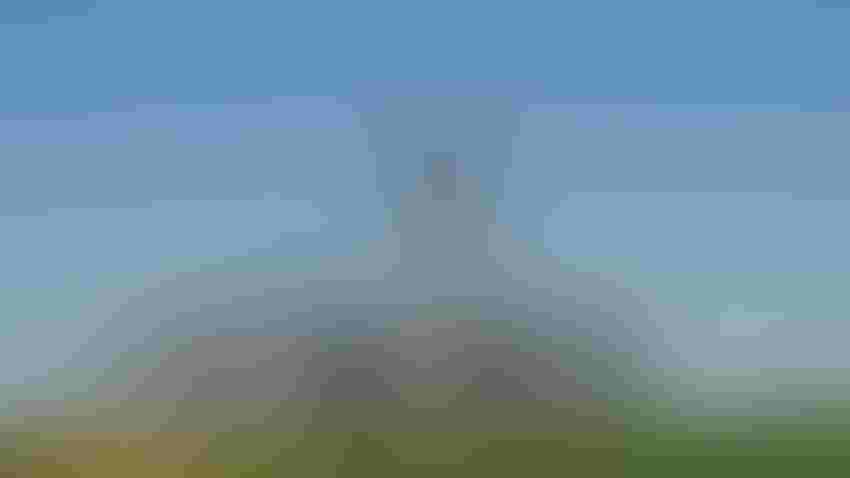 BE SAFE OUT THERE: NPPD reminds producers to be aware of power lines during the busy fieldwork season this summer.
Curt Arens
by Grant Otten
Farmers are getting back in the field for spring planting season, and the Nebraska Public Power District is asking equipment operators to look up and look out for power lines.
Power lines located along fields can pose a potential safety hazard for equipment operators who are not aware of their surroundings. If a large piece of equipment gets too close to a power line, it can cause electricity to arc to the equipment, resulting in a potentially serious or fatal injury.
Farmers are hard at work with another growing season, and they are encouraged to keep safety around power lines top of mind. It's important that everybody can do their job and come home safely at the end of the day, says Scott Walz, NPPD transmission and distribution construction and maintenance manager.
If a vehicle or piece of equipment is in contact with a power line, call 911 or your local power provider, and remain inside the vehicle until help can arrive and deenergize the power line. When a power line is touching a vehicle, it can electrify both the vehicle and the ground in the surrounding area.
If a fire forces you to exit the vehicle, then do so by jumping away from the vehicle, landing on two feet, and shuffling as far away from the area as possible. NPPD encourages farmers to review safety precautions before entering the fields to begin fieldwork operations. Find more information on farm safety at NPPD.com.
Here are some tips from NPPD:
Each day, review all farm activities and work practices that will take place around power lines, and remind all workers to take precautions.

Know the location of power lines and when setting up the farm equipment. Be at least 20 feet away from them. Contact your local public power provider if you feel this distance cannot be achieved.

For large equipment, use a spotter to ensure the equipment stays a safe distance from the line.

Always adjust equipment to their lowest possible level — less than 14 feet — before transporting it. Variables such as wind, uneven ground or shifting weight can cause unexpected results.
Otten is the media relations specialist for NPPD.
Source: NPPD
Subscribe to receive top agriculture news
Be informed daily with these free e-newsletters
You May Also Like
---