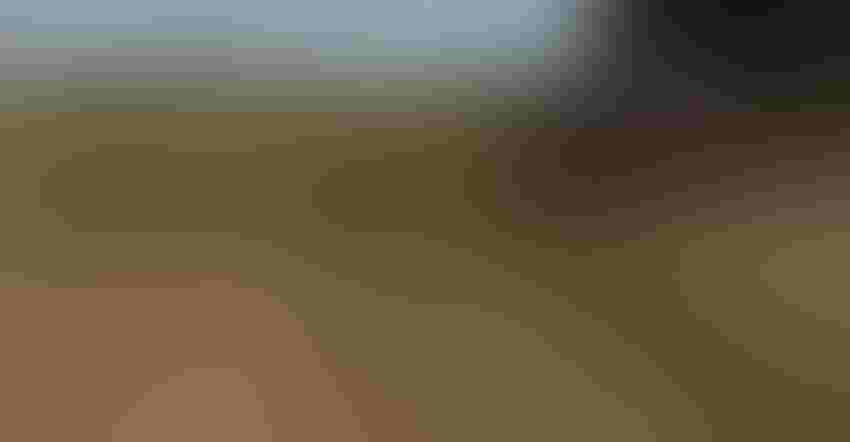 ALWAYS: Directions for proper use and storage details can be found by reading the pesticide label.
A trio of publications available through Iowa State University Extension offers instructions for using pesticides to homeowners and commercial greenhouse employees alike.
Directions for use and proper storage details can be found by reading pesticide labels.
Understanding how to use pesticides appropriately and when it's best to use them can save time and money and limit their environmental impact. Whether in a residential yard or commercial setting, proper pesticide use, safety and storage are important to keeping plants healthy and looking their best.
Helpful publications on pesticide use
A trio of publications available from ISU Extension offers instruction for using pesticides. "When pesticides are purchased at a home improvement store, there isn't a document that goes into the buyer's hand to explain the best way to use and store pesticides," says Mark Shour, entomology program specialist with ISU Extension. "These ISU publications are designed to be short and to the point on how to choose, use and store pesticides safely. They can also help users understand what information is on a pesticide label and how to know what pesticide to use in a given situation."
Understanding Pesticide Labels, PSEP 0058, written by Shour and Donald Lewis, ISU Extension entomologist, breaks down what information is included on a pesticide label and how to understand each section.
Home and Garden Pesticide Guidelines, PSEP 0059, by Shour and Lewis, discusses when to use a pesticide, which pesticide is best and how to apply, store and dispose of the pesticide safely.
Personal Safety in the Greenhouse, PSEP 0043, by Shour and Betsy Buffington, ISU Extension program specialist, provides information about pesticide safety and personal protective equipment to be used in a commercial greenhouse.
While these publications are helpful once a pesticide is in use, Shour cautions there is an important step to take before purchasing a product: figuring out what the pest is and if it is even necessary to spray.
"The first step in any pest management program is to learn the identity of the pest and if it is enough of a problem to use a pesticide on it," he says. "Many pests can be dealt with in different ways, and until the identity of the pest is determined, it's hard to develop a proper management plan."
The Plant and Insect Diagnostic Clinic at ISU can help identify a pest and at what stage it is vulnerable to be controlled. Only then can an informed management plan be created and carried out. If using a pesticide is part of that plan, understanding how to use, store and dispose of the pesticide becomes critical.
"Knowing if a pesticide is needed, learning when it should be applied, and applying it properly will give the best results and help keep people and the environment safe," Shour says.
Source: Iowa State University
Extension agronomists change county assignments
Iowa State University Extension has shuffled its field agronomists, with two specialists moving to different regions of Iowa and the addition of a new agronomist. The counties that Meaghan Anderson and Rebecca Vittetoe serve have changed. Anderson will now work with farmers in central Iowa, and Vittetoe with those in east-central Iowa. Joshua Michel, hired as a field agronomist in May, serves the south-central counties.
Anderson will work with farmers in Region 7, covering Boone, Story, Marshall, Tama, Dallas, Polk, Jasper, Madison and Warren counties. She is housed in the ISU Extension Story County office and can be reached at 319-331-0058 or [email protected].
Vittetoe will cover Region 8, including Benton, Linn, Jones, Poweshiek, Iowa, Johnson, Marion, Mahaska, Keokuk and Washington counties. She is located at the ISU Extension Johnson County office and can be contacted at 712-540-3319 or [email protected].
Michel works with farmers in Region 11 — Lucas, Monroe, Wapello, Jefferson, Wayne, Appanoose, Davis and Van Buren counties. He's at the ISU Extension Louisa County office and can be reached at 319-523-2371 or [email protected].
See the ISU Extension field agronomist coverage area map and complete roster of agronomists.
Source: Iowa State University
Subscribe to receive top agriculture news
Be informed daily with these free e-newsletters
You May Also Like
---