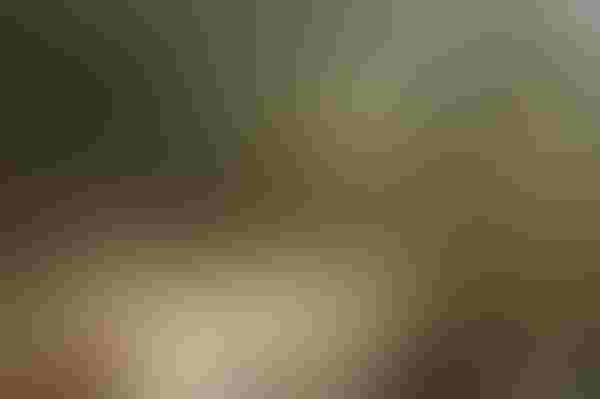 The California Department of Food & Agriculture held a public comment session on Aug. 27 on Prop 12 – the new animal housing law that's generating national buzz for causing a potential bacon, and all pork, shortage in California on Jan. 1, 2022. A consistent message heard was a request for a "pause" before final implementation as the agency is months away from implementation with producers not knowing what final requirements will be.
An estimated 99.8% of the pork consumed in California comes from out-of-state, creating a wide net of those impacted by the rule. The term "Bacongate" was first coined by the Los Angeles Times in their recent coverage of the anticipated skyrocketing pork prices and potential pork shortages for Californians. 
Prop. 12 provisions require 24 square feet of moving room for each gestating sow. In the final ballot initiative, it specifically states that CDFA was to issue regulations to the food supply chain by September 2019. Yet, regulators were nearly two years late and just now released draft regulations in May 2021 that still are not final. Because of CDFA's delay, the clock has run out and now most of the nation's pork supply will be illegal to sell in California on January 1.
Bill Andreetta, president and owner of Manteca, California-based Sunnyvalley Smoked Meats, shared his story with CDFA and the impact to his over 300 employees. Nearly 50% of the products his company processes is bacon, for both grocery retailers and restaurants. He's not sure how he'll keep the doors open without those sales.
Today, only a very small amount of his antibiotic-free pork line is compliant with the proposed rules. On the commodity side of regular bacon, no one is compliant, Andreetta says.
He says the cost of bacon will increase by over $1 per pound over market prices in California. "If you increase the cost of bacon by $1, plus margins, we could see a lot of $10/lb. bacon in the grocery stores," Andreetta says.
If Governor Newsom fails to act now in delaying the implementation of Proposition 12, Californians risk a shortage of pork in the state starting January 1, 2022–creating food insecurity.#DelayProp12 pic.twitter.com/VjuwcqRhPu

— Food Equity Alliance (@CAFoodEquity) July 27, 2021
Andreetta told CDFA that he insisted on a two-year pause to give farmers time to build proper pens and fully understand what the new standards require. He also says he feels sorry for small and local grocers and restaurants who serve Mexican and Latino communities. Today, pork is the most affordable protein on the market, but that all changes with Proposition 12 requiring additional costs for producers, he says.
The ballot measure passed in 2018 with roughly two-thirds of the vote. But now more are being made aware of the negative impacts to animal health and higher costs to consumers. in its own proposed rule, CDFA admits hog mortality will increase, as the larger space requirements for gestating sows will likely result in increases deaths of piglets as well as more aggression among sows with one another.
Related: Prop 12 offers no benefit to consumers, animal welfare
The proposed rule estimates costs will reach greater than $100,000 per year for a typical breeding hog farm due to "smaller inventory of breeding pigs, lower piglet output per animal and increased breeding pig mortality."
Michael Formica, general counsel of the National Pork Producers Council, told CDFA its failure to meet the deadline ahead of implementation and provide regulations is a "fatal flaw, and has prevented the industry from even beginning to understand what is required to produce Prop 12 compliant pork."
Formica adds, "As proposed, the rules fail to provide sufficient guidance and direction to pork producers to allow them to comply."  Instead, they are completely silent on the turnaround requirements of the statute.
"Beyond that, and the need for much more extensive guidance and direction, the rules also propose creation of an unnecessarily complex accreditation process for entities to conduct such certifications, impose burdensome, unnecessary and illegal recordkeeping requirements on farmers, meat packers and others throughout the pork supply chain and impose unnecessary and problematic labeling requirements for pork," he shared with CDFA.
North American Meat Institute Chief Operating Officer Mark Dopp also called for a moratorium on enforcement to allow those subject to the law time to comply. "Until final rules issue, affected companies are 'on hold' with respect to what they must do to comply with Prop 12 to avoid the risk of criminal prosecution," says Dopp. "For that reason alone, equity demands the California Department of Food and Agriculture issue an enforcement moratorium lasting at least 28 months after final rules are published." 
Dopp adds, ""Those who contend the industry has had enough time to comply with Prop 12 either do not understand or ignore, perhaps willfully, the complexity of the pork supply chain and the segregation and other costs Prop 12 will impose on packer/processors and other players in that chain."
Iowa challenge to regulation fails
In a ruling issued Aug. 23, the United States District Court for the Northern District of Iowa dismissed a lawsuit filed by the Iowa Pork Producers Association and three Iowa pork producers in a challenge to California's Proposition 12 against California regulators.  
Eldon McAfee, who provides legal counsel for IPPA, explains the lawsuit asked for a temporary injunction to limit California's implementation, and California also asked for the case to be dismissed. The court disagreed that Iowa pork producers have jurisdiction to challenge California, which made the injunction request moot.
IPPA and the hog producer operations assert it will cost approximately $15-23 more per hog to comply with Proposition 12, which will lead to increased prices for a significant and important protein source. According to plaintiffs, changing or reconstructing the sow confinements will be expensive, overly burdensome, and impossible to complete before the 24 square foot requirement takes effect. Plaintiffs also assert the 24 square foot requirement will negatively affect the sows because the current structures are designed to keep them safe, lower their stress levels,
McAfee says one of the hog operations in the lawsuit - Linn Valley Pigs LLP – estimated it would cost well over $1 million for his operation to update spacing requirements to maintain his existing 2,800 sows housed and sells 80,000 market hogs per year.
While some producers may quit instead of making the needed changes, others will see this as an opportunity. And who will bear the costs of those changes remains unknown.
"To me what it boils down to, and what bothers producers and we allege in the lawsuit, we don't believe there's any science to back up what Proposition 12 requires," McAfee says.
About the Author(s)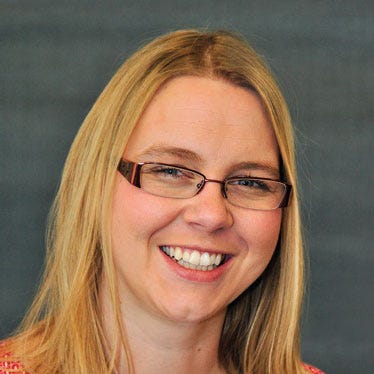 Policy editor, Farm Futures
Jacqui Fatka grew up on a diversified livestock and grain farm in southwest Iowa and graduated from Iowa State University with a bachelor's degree in journalism and mass communications, with a minor in agriculture education, in 2003. She's been writing for agricultural audiences ever since. In college, she interned with Wallaces Farmer and cultivated her love of ag policy during an internship with the Iowa Pork Producers Association, working in Sen. Chuck Grassley's Capitol Hill press office. In 2003, she started full time for Farm Progress companies' state and regional publications as the e-content editor, and became Farm Futures' policy editor in 2004. A few years later, she began covering grain and biofuels markets for the weekly newspaper Feedstuffs. As the current policy editor for Farm Progress, she covers the ongoing developments in ag policy, trade, regulations and court rulings. Fatka also serves as the interim executive secretary-treasurer for the North American Agricultural Journalists. She lives on a small acreage in central Ohio with her husband and three children.
Subscribe to receive top agriculture news
Be informed daily with these free e-newsletters
You May Also Like
---