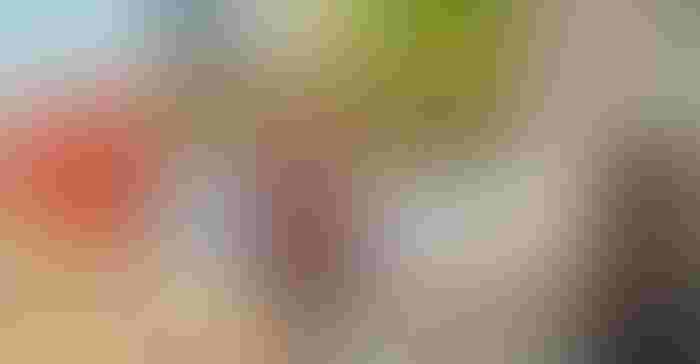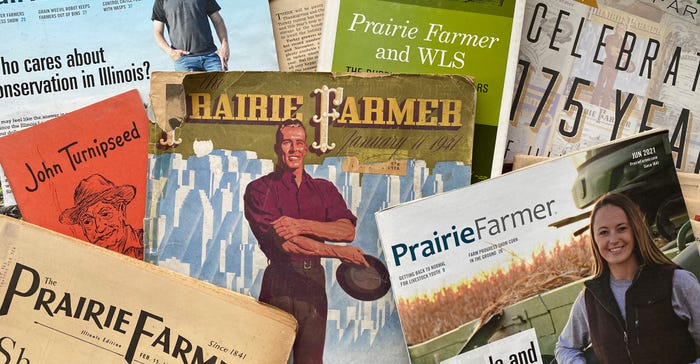 Prairie Farmer, America's oldest magazine, is celebrating a milestone: 180 years of supplying information for farmers and rural America.
"There's something powerful when talking to people about Farm Progress and saying we've been in business for 180 years, thanks to Prairie Farmer," says Willie Vogt, editorial director.
Back in 1841, John S. Wright started the magazine to help pioneers on the prairie learn how to produce crops and livestock on "western" soils, promote education, carve out a living and, in general, deliver the news and information they needed to know.
"When you consider what this magazine has seen and covered in agriculture in that time, it truly boggles the mind," Vogt says.
In the beginning
Wright saw the possibilities in Midwestern agriculture in turning the soil and growing crops that would ultimately make Illinois farmland some of the most prolific in the entire world.
A child prodigy who mastered arithmetic, grammar and geology by age 7, and Greek and Latin by age 10, Wright opened The Prairie Store with his father at age 17 in the muddy river town of Chicago — then population 3,500, and a stop on the way to the mining boomtown of Galena, Ill.
By age 19, Wright had published a lithograph map of Chicago and recorded its inhabitants in a census. By age 23, he was lobbying the halls of the Illinois State Capitol, calling for recognition of Illinois' great agricultural potential and the need to work together to achieve it.
At age 26, Wright founded and published The Union Agriculturist and Western Prairie Farmer, which would soon be shortened to Prairie Farmer. Over the years, even Abraham Lincoln became a subscriber and read stories that undoubtedly influenced his opinions.
Much has changed as 180 years have ticked by — horses to horsepower, fences to fencerows, villages to major cities. But a lot hasn't.
Editors write about pattern drainage tile, in 1884 and today. They write about corn growing, for decades upon decades. Prairie Farmer still covers farm family living. The magazine celebrated Master Farmers in 1925 as in 2021, and put on Farm Progress Shows for 68 years. Your favorite columnists have graced the print and digital pages, from Cap'n Stubby and Delight Wier to Mike Wilson and Kendra Smiley.
From the beginning, Prairie Farmer editors have called on farmers to tell their stories, and its editors are grateful for every story told, every farmer behind them and every ag innovation along the way.
Here's to the next 180 years!
Read more: For more Prairie Farmer history, check out this roundup of stories from the 175th anniversary.
Subscribe to receive top agriculture news
Be informed daily with these free e-newsletters
You May Also Like
---