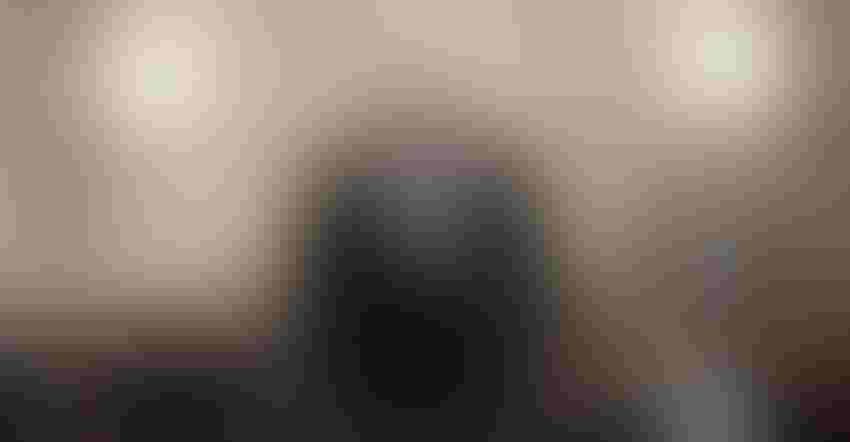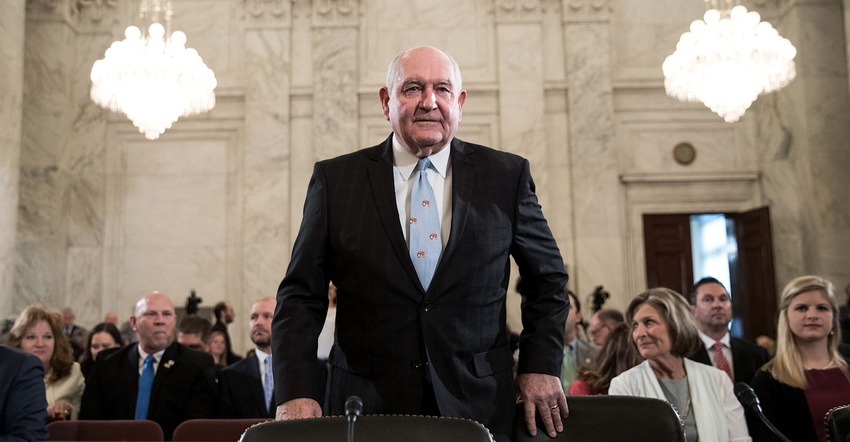 Drew Angerer/Getty Images
Monday evening, the Senate confirmed George "Sonny" Perdue as the next secretary of agriculture. He sat in the gallery while senators voted 87-11 in favor of his nomination.
Senate Agriculture Committee Chairman Pat Roberts was pleased with the bipartisan vote that came Monday evening.
Perdue's cousin Sen. David Perdue, R-Ga., voted present and Sen. Jeff Flake, R-Ariz., did not vote. The only member of the Senate Agriculture Committee who voted against the nomination was Sen. Kirsten Gillibrand, D-N.Y. She also voted against his nomination in committee and reports indicated she put a hold on the Senate floor vote because of his comments about Cuba trade policy.
"I have faith that Gov. Perdue will put the needs of farmers and ranchers first, and I know that rural America is thankful to have such a qualified Agriculture Secretary on their side," Roberts said.
"We need a Secretary of Agriculture who will be a relentless advocate for our nation's farmers and the important services USDA provides," Sen. Debbie Stabenow, D-Mich., said on the Senate floor ahead of the vote. "For months, rural America has not had a voice in this Administration– and it shows. President Trump's budget proposal makes it clear that rural America is not a top priority for his Administration."
On the House side, House Agriculture Committee Chairman Michael Conaway, R-Texas, said, "Today is a great day for American agriculture. Secretary Perdue is a strong friend of America's farmers and ranchers, and I know he will work to ensure that agriculture is a top priority in the new Administration."
Conaway said President Trump has made it clear he supports a good farm bill that is delivered on time and includes a strong safety net for the nation's farmers. "That is absolutely critical as rural America struggles against the largest 4-year percentage decline in net farm income since the start of the Great Depression. It is good to have someone at the table fighting on behalf of rural America, and I look forward to working with Secretary Perdue as we develop a strong farm bill that improves the lives of America's farmers and ranchers," Conaway said.
Perdue's nomination has been widely supported by agricultural groups that expect a great working relationship with him moving forward.
American Farm Bureau Federation president Zippy Duvall said, "Farm Bureau heartily congratulates Secretary Sonny Perdue on his new role leading our nation's Agriculture Department. We are eager for agriculture to finally have a seat in the president's cabinet, and we know Secretary Perdue is just as eager to get to work for farmers, consumers and rural America."
Roger Johnson, president of the National Farmers Union, said he's hopeful Perdue will provide rural America with a strong voice in Washington. "Having endured months of the current farm crisis and drastic policy changes in Washington without a Secretary of Agriculture, family farmers and ranchers are relieved that Sonny Perdue has finally been confirmed to lead the U.S. Department of Agriculture," Johnson said.
National Association of Wheat Growers President David Schemm welcomed the confirmation. "Governor Perdue's confirmation comes at a critical time as negotiations for the 2018 Farm Bill reauthorization are underway and as the White House drafts a new trade agenda. He recognizes the essential roles that immigration, trade, and regulation play in a farmer's ability to run their business, all of which will shape the debate as congress works to pass the Farm Bill and appropriations bills. As farmers face challenging economic times, we have confidence that Governor Perdue will bring the agriculture industry back on track.
Perdue looks to get to work quickly and planned to speak with his new staff at the U.S. Department of Agriculture at 9 a.m. on Tuesday morning. His comments will be livestreamed at www.usda.gov/live. (This link will not be active until Tuesday morning.)
Perdue has more than 200 political appointments to make at USDA.
About the Author(s)
Subscribe to receive top agriculture news
Be informed daily with these free e-newsletters
You May Also Like
---