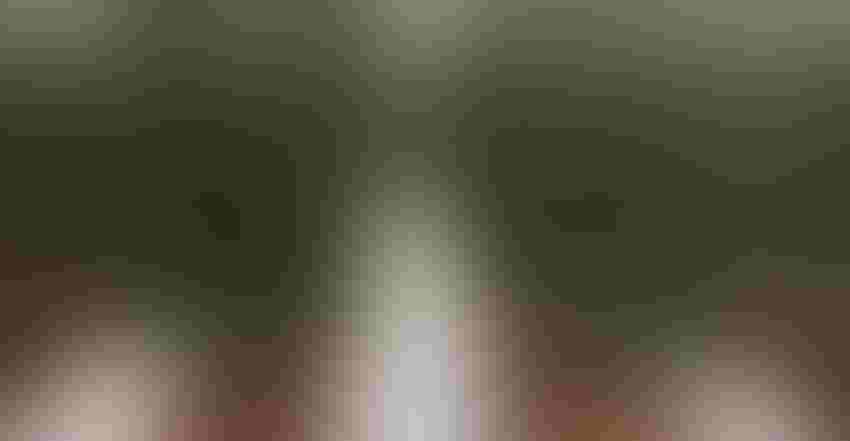 ANALYSIS: OSU researcher Sanja Ilic has developed flow charts outlining each step of production, from seed propagation to postharvest treatments, and the food safety risks associated with each one in greenhouses.
Giancarlo Dessi, Wikimedia Commons
Even in the dead of winter, consumers can enjoy fresh tomatoes, peppers and other produce, often thanks to the bounty from greenhouses scattered across the continent.
Sanja Ilic is trying to make sure those vegetables are the safest possible.
Ilic, the state food safety specialist for Ohio State University Extension, often works with growers to reduce the risk of foodborne illness associated with fresh produce.
"Sometimes there is a perception that risks are lower in greenhouses since the produce isn't grown out in an open field," Ilic says. "But the intensive production conditions in greenhouses — pooling water, high humidity and higher temperatures — are just the conditions that are conducive to the growth of microorganisms. And while contamination in a field would be sporadic, contamination in a greenhouse could become widespread and potentially have a greater impact."
About half of the fresh tomato sales in the U.S. are from greenhouses, Ilic says, as are about a third of sales of peppers.
Ilic and three colleagues from OSU's College of Food, Agricultural and Environmental Sciences and the Ohio Agricultural Research and Development Center are analyzing findings from five years of research they've done on greenhouse vegetable production. Co-researchers are Sally Miller and Melanie Ivey, plant pathologists, and Jeff LeJeune, microbiologist and head of the college's Food Animal Health Research Program.
The scientists visited 26 greenhouses across the U.S., Canada, Mexico and Guatemala to study their operations and take thousands of samples from irrigation water, food contact and environmental surfaces, and from the vegetables themselves.
The researchers found that the flow of production differs significantly between large and small operations. Ilic developed flow charts outlining each step of production, from seed propagation to postharvest treatments, and the food safety risks associated with each one.
While the researchers are still analyzing their data, Ilic is encouraging growers to examine their food safety measures.
"It really is not that difficult to develop a safety program based on testing, environmental controls and sanitation," Ilic says. She recommends that operators focus on:
• reviewing the Food Safety Modernization Act's Produce Safety Rule requirements, particularly the Standards for the Growing, Harvesting, Packing and Holding of Produce for Human Consumption. These can be found online.
• testing the water used for growing the greenhouse vegetables and for any postharvest treatment
• checking on surface sanitation, including surfaces in the greenhouse, in the packing operation and on worker contact points, including doorknobs
• creating worker hygiene programs, such as handwashing policies
Consumers also need to be aware of food safety issues regarding all types of foods, including fresh produce, Ilic says.
"Everyone has a responsibility to do what they can to keep food safe," she adds. "We will never get to zero risk. There will always be a chance that something will make you sick. But following proper food safety guidelines at every step of production, processing and at the consumer level is the best way to reduce those risks."
Ilic recommends consumers review basic food safety practices for handling produce — a good source is Tips for Fresh Produce Safety. Guidance includes washing hands before handling produce and rinsing produce thoroughly under running water just before eating.
Produce growers and processors who want more information about updating their food safety procedures may contact Ilic at [email protected].
Source:OSUE
Subscribe to receive top agriculture news
Be informed daily with these free e-newsletters
You May Also Like
---