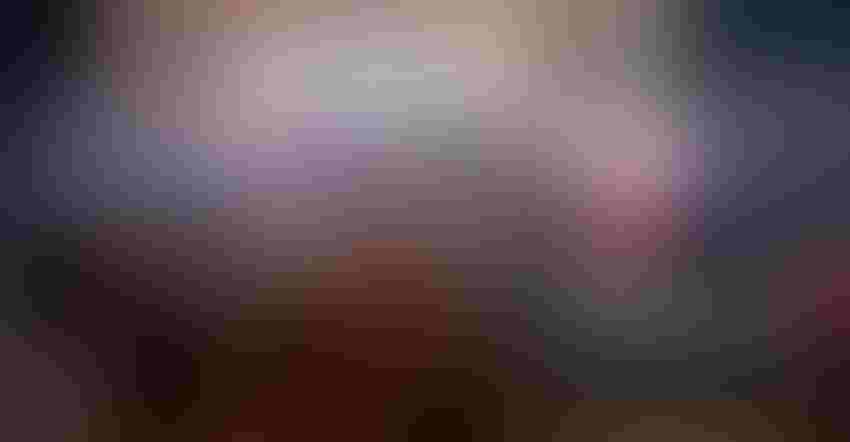 GROUP EFFORT: Members of Gov. Mike Parson's Cabinet shared ways they work together during the 2019 Governor's Conference on Agriculture.
Missouri Department of Agriculture
National Agriculture Week is just around the corner. As agriculture advocates begin planning their content for promotional campaigns and special events, I can't help but think about how much my role, and responsibility, in telling the farm story has changed.
I used to be thinking through some relatable tweets in preparation for the week that I could quickly snap in between chores or record-keeping. Now, I'm able to communicate the positive story of agriculture to a much broader audience.
As I've written before, we have an incredible team at the Missouri Department of Agriculture working toward your best interests. Now, I want to tell you about a few other members of our extended team: Gov. Mike Parson's Cabinet.
For the first time in many years, Missouri's governor, lieutenant governor and director of agriculture have a farm background. While we are very proud of that fact, it comes with an additional responsibility that we take seriously.
As we work closely with Missouri decision-makers that affect our farmers, ranchers and rural communities, we are sure to tell the positive story of agriculture. We work as a team across department lines. It is no longer acceptable to put our heads down and only focus on our farm work.
Action plan
But, is that emphasis really making a difference in your community? Yes, it is. Here are some steps state government officials are taking:
Carol Comer: Department of Natural Resources, cutting burdensome regulations that affect Missouri farmers and ranchers.

Rob Dixon: Department of Economic Development, ensuring that agriculture remains a central piece of economic development and finding creative solutions to broadband internet deployment.

Anna Hui: Department of Labor and Industrial Relations, expanding collaboration on important safety topics such as grain bin safety through the Show Me Farm Safety initiative.

Zora Mulligan: Department of Higher Education, creating a higher education and workforce development environment that will better serve our rural communities.

Patrick McKenna: Department of Transportation, showing the importance of smart investments in our roads, bridges and ports to Missouri agriculture.
Numbers don't lie
So, where does Missouri agriculture stand today?
Economics: Agriculture has an $88.4 billion economic contribution ($33 billion in value added, plus $55.4 billion in inputs). In fact, agriculture and forestry annually account for 14.8% of Missouri's total sales.
Jobs: More than one out of every 10 jobs in Missouri are in agriculture and forestry. Agriculture and forestry contribute 9.3% of the state's total labor income, or $17.5 billion.
Farms: Missouri is home to nearly 100,000 farms, and nearly 97% of those are family-owned.
We can agree that numbers don't lie, and when we're talking about agriculture, these numbers can drive home the fact that agriculture matters to everyone.
I hope that during National Agriculture Week, you will take the opportunity to share some of the great things happening in Missouri agriculture with a few friends outside of your agriculture circle as well. You never know the effect you may have on someone's understanding of our way of life.
Chinn is the director of the Missouri Department of Agriculture and a hog producer from Clarence.
Subscribe to receive top agriculture news
Be informed daily with these free e-newsletters
You May Also Like
---