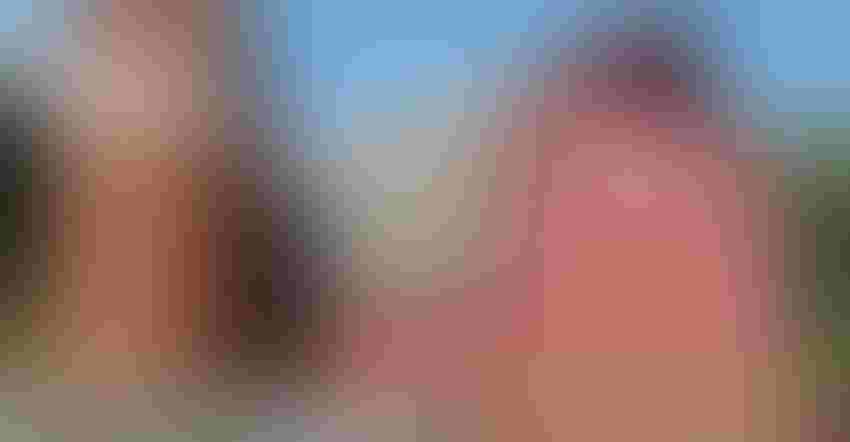 150 YEARS STRONG: Thirty-seven farms will be honored for their continuous family operation for 150 years or more.
The Minnesota Farm Bureau will recognize 37 recipients with the Sesquicentennial Farm award for 2018.
A commemorative certificate signed by Gov. Mark Dayton, Minnesota Department of Agriculture commissioner Dave Frederickson and Minnesota Farm Bureau Federation President Kevin Paap is awarded to qualifying families, along with an outdoor sign signifying Sesquicentennial Farm recognition.
Recognized farms must have been owned by their families for at least 150 years, are at least 50 acres in size and are currently involved in agricultural production.
This year's recipients, listed by county, are:
Benton
• Rick and Samantha Duhamel, Foley, 1868
Blue Earth
• Gerard and Julie Bach, Minnesota Lake, 1867
• Henry and Gladys Walser, Hutchinson, 1868
Brown
• Eric and Shari Moll, New Ulm, 1865
Carver
• Wolter Farms, Norwood Young America, 1868
• Ron and Shirley Trick, Young America, 1868
• Jeff and Tina Vinkemeier, Norwood Young America, 1859
Dodge
• Branden Gochnauer, Kenyon, 1868
• James D. O'Connor, Blooming Prairie, 1864
Freeborn
• Rachel Knudson and Kathryn Knudson, Hartland, 1868
Goodhue
• David and Carol Baker, Kenyon, 1868
• Roger A. and Doris M. Gruber, Cannon Falls, 1867
• Klingsporn Farms, Pine Island, 1868
• Jerrold C. Lexvold, Zumbrota, 1868
• Vicki Dahlstrom and Marie E. Valburg, Cannon Falls, 1856
Grant
• Olson South Shore Farm, Ashby, 1868
Houston
• John Bissen family, Caledonia, 1867
Kandiyohi
• Paul and Susan Bredeson, Willmar, 1868
• Mark and Julene Bredeson, Willmar, 1868
Meeker
• Patrick and Judith Finnegan, Litchfield, 1865
• Frank F. and Mary Ann Marshall, Grove City, 1866
• Jim Turck, Litchfield, 1859
Mower
• Oehlke Farms, Grand Meadow, 1868
• John Meany Farm, Rose Creek, 1866
• Kinley and Joyce Peterson Trust and Harland Peterson family, Blooming Prairie, 1866
Nicollet
• The Anderson family, St. Peter, 1863
• William and Karen Brinkman, New Ulm, 1868
• Michael and Melissa Goodell, Nicollet, 1866
• Elizabeth Pearson Brand and Sarah Pearson Kelley, St Peter, 1859
• Mark M. Osborne, St. Peter, 1868
• Owen A. and Evelyn M. Swenson, Nicollet, 1863
Rice
• Duchene Farms, Faribault, 1857
Sibley
• Gerald and Judy Mueller, Arlington, 1868
Stearns
• Timmy and Dawn Shay, Albany, 1868
Steele
• David and Jean Krause, and Louise Krause, Owatonna, 1854
Stevens
• Jerome Winter and Diane Winter, Morris, 1868
Waseca
• Hagerty Family Farm, Waseca, 1858
Winona
• Bernard J. Hennessy and Jerald J. Hennessy, Lewiston, 1865
Information on all Sesquicentennial Farm families is found online. 
Source: Minnesota Farm Bureau
Subscribe to receive top agriculture news
Be informed daily with these free e-newsletters
You May Also Like
---