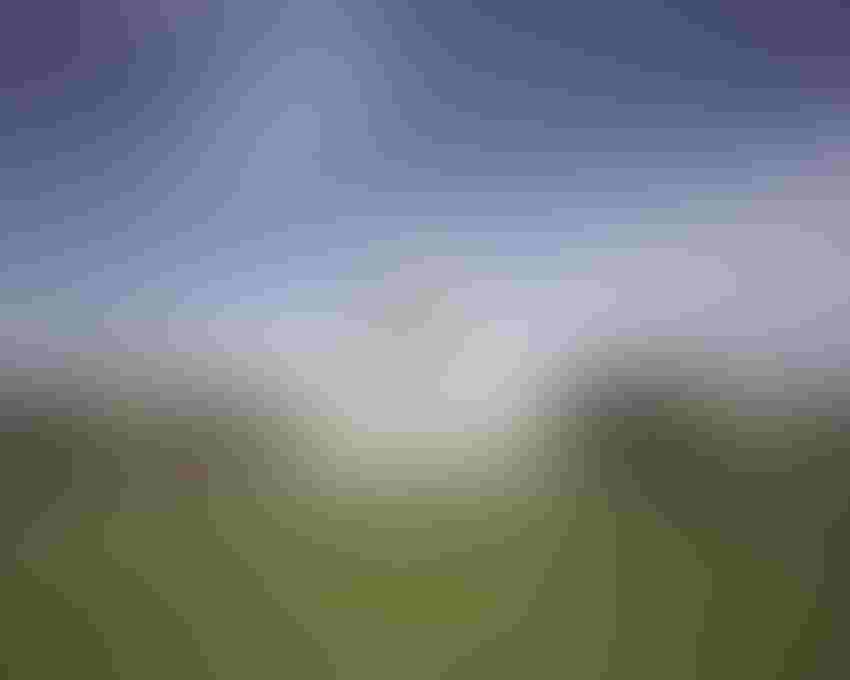 Trump Administratin imposes news blackout on key ag agencies.
Change is rarely easy, and a transition of power in Washington is certainly no exception. But news of a USDA internal memo this week banning scientists and other employees in its Agricultural Research Service (ARS) has raised more than a few eyebrows across the agricultural industry.
While the full story is not yet known or easily understood, the Associated Press, Buzz Feed and Popular Science all published reports this week charging that both the Environmental Protection Agency (EPA) and the United States Department of Agriculture (USDA) have been banned from releasing research-based information to the media and the public-at-large by President Trump.
USDA-ARS officials have confirmed that effective immediately, the ban includes the release of news releases, photos and other material to the public.
The Associated Press reports that a statement released by ARS spokesman Christopher Bentley said the agency "values and is committed to maintaining the free flow of information between our scientists and the American public as we strive to find solutions to agricultural problems affecting America."
But ARS Chief of Staff Sharon Drumm confirmed Tuesday that an agency memo was issued to employees with instructions to immediately cease releasing any "public-facing" documents.
Related:OUTLOOK 2017: Ag economists explore the best options for producers
NEWS BLACKOUT
Fox 31 News in Denver reported Tuesday that the Trump Administration ordered a social media blackout at the two agencies, but also included a media blackout for the U.S. Department of Health and Human Services. The Fox News report further indicated employees of that agency were told not to speak to public officials.
BNO News (bnonews.com) tweeted Tuesday (Jan. 24) that "EPA memo says agency is not allowed to issue press releases, add new content on websites, or post on social media." In another twitter post later in the day, BNO posted "Trump has also asked the EPA to temporarily halt all contracts, grants, and interagency agreements pending review." That report was attributed to Reuters.
According to the Huffington Post, White House spokesman Sean Spicer said it was natural for a new administration to reconsider agency operations.
"I don't think it's anything [of a] surprise that when there's an administration turnover, that we're going to review the policy," Spicer was quoted as saying.
The Associated Press, in a follow up wire post reported: "Emails sent to EPA staff since President Donald Trump's inauguration on Friday and reviewed by The Associated Press detailed the specific prohibitions banning press releases, blog updates or posts to the agency's social media accounts."
AP also reported the Trump administration ordered a "temporary suspension" of all new business activities at the department, including issuing task orders or work assignments to EPA contractors. The orders are expected to have a significant and immediate impact on EPA activities nationwide.
Of most concern to agriculture, however, USDA-ARS reportedly told staff, including nearly 2,000 scientists, to stop communicating with the public about taxpayer-funded work. It is also interesting to note that the last tweet from ARS's official account was sent the day before Trump's inauguration on Jan. 20.
The ARS reportedly told staff, including nearly 2,000 scientists, to stop communicating with the public about taxpayer-funded work. But Buzz Feed is reporting that at least one ARS regional director told agency scientists that the blackout did not include publishing research papers in academic journals and presented at conferences. But the report also instructed staff members that all media interviews must be approved by the USDA Office of Communications in Washington.
 CLIMATE ISSUE
According to unidentified sources close to the Agricultural Research Service, the blackout probably stems from concerns over climate-related research. President Trump's choice for new agriculture secretary, former Gov. Sonny Perdue of Georgia, is also a critic of science-based climate change research. Much of the recent research on climate science was either released by or started in the EPA, and to a lesser extent USDA, which regularly monitors soil moisture to provide farmers the latest information on crop growth and yield expectations. A disruption in the chain of information could represent a critical roadblock for producers.
In addition to the above-named agencies affected by the media blackout, Buzz Feed News is reporting the National Park Service was told to stop tweeting from official park accounts as well.
Whether the media blackout and apparent federal agency censorship will greatly affect agriculture or is nothing more than a temporary move that is part of the normal transition of power to a new administration in Washington remains to be seen. But at a time when agriculture trade deals are apparently in limbo, and low commodity prices remain a major concern for producers, the move serves as a reminder that change, for better or worse, is never without challenges.
About the Author(s)
Subscribe to receive top agriculture news
Be informed daily with these free e-newsletters
You May Also Like
---