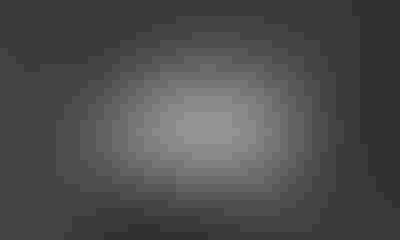 The Minnesota Department of Agriculture will set nearly 18,000 gypsy moth traps across the eastern half of Minnesota this spring, beginning Monday, May 23.
The work is part of the MDA's annual detection trapping program and is designed to protect Minnesota's forests and urban areas from new infestations of gypsy moth.
MDA staff will start by setting traps in southeastern Minnesota and then head northeast, setting traps up there after June 6. Southeastern and northeastern Minnesota are again expected to be the hot spots for gypsy moths in 2016, according to MDA.

MDA plans annual gypsy moth trapping for eastern Minnesota
Gypsy moth traps are small, triangle-shaped and made of cardboard. All of the traps are set on trees or poles and contain a pheromone to lure in male gypsy moths.
The traps are placed on a grid at a specific distance from each other in order to efficiently trap as many male moths as possible. To be successful, it is important to maintain the trapping grid, says MDA.
Citizens are asked not to disturb the traps and to call MDA's Arrest the Pest line at 888-545-MOTH (6684) if they would like traps moved or removed from their properties.
Trapping results may identify areas that need treatments to control the moths, MDA officials say.
The Twin Cities metro area is considered high risk for human-assisted introductions of gypsy moth, but trap counts are still expected to be low in that area.
For decades, gypsy moth has been slowing spreading across the Unites States from New England. The invasion front is now in northeastern Minnesota. It is encroaching on southeastern Minnesota from Wisconsin.
Gypsy moth caterpillars are a problem because they voraciously eat the leaves of many trees and shrubs, favoring oak, poplar, birch and willow. Severe, repeated infestations can kill trees, especially when the trees are already stressed by drought or other factors.
For more details about the trapping program and gypsy moth, visit the MDA website at www.mda.state.mn.us/gypsymoth
To view a map of Minnesota to see the treatment areas, check out https://content.govdelivery.com/attachments/MNMDA/2016/05/17/file_attachments/551919/2016_SurveyArea_Simple.jpg
Subscribe to receive top agriculture news
Be informed daily with these free e-newsletters
You May Also Like
---