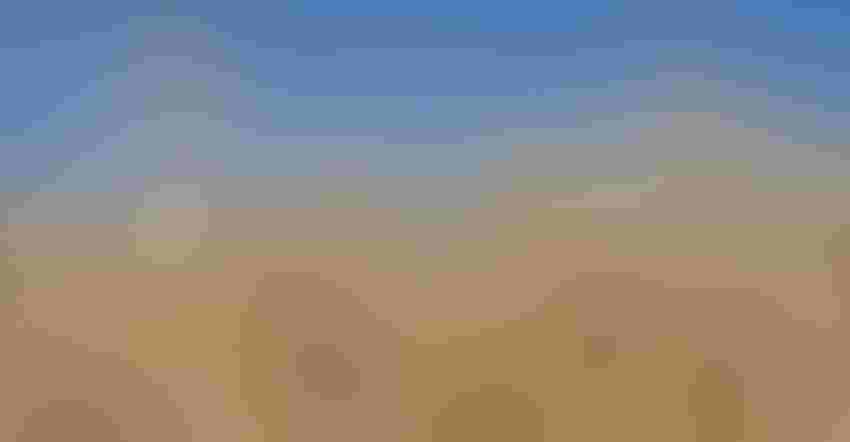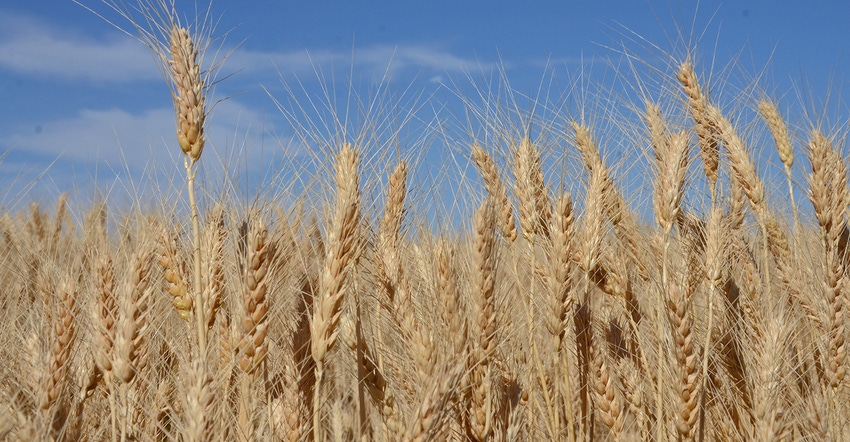 One benefit to covering agriculture is that I get to learn new things, visit with great people and keep up on the industry. But I always try to keep in mind that I'm an impartial observer; I'm not taking the risks my readers do every day on their operations. And as we go into 2018, while the mood is relatively stable, there's an underlying worry about what the New Year will bring.
Weathering four or more years of soft prices gives everyone heartburn. We've seen concerns about farmer loan defaults rising, though much lower than in past crises. And it's fair to say that farmers are already taking active steps to keep the doors open for their farm operations. That may mean taking on more debt (after clearing it during the last round of better prices), and other tactics you've done to cut costs.
The challenge next year will remain soft prices — there's a glut of wheat, corn and soybeans on the market. Livestock sales are being held up by solid demand because protein is still in demand. You have to plant, you can diversify where possible, and perhaps many of you are already. We'd love to hear more about that.
But going into the New Year brings some other concerns, and this is where farmers have to be heard. No matter whom you voted for in the last election, whoever won needs to remain accountable. The fast-track on tax policy may pass (it was still in discussion at press time) and could hold a number of surprises for farmers.
As soon as that bill is signed into law — and I don't doubt that Congress will push something through to the president — you'll want to know what it means for your farm. We cover farm bill issues on our website — WesternFarmerStockman.com — because the topic is too fast-moving for print.
Provisions to watch for include pass-through provisions for cooperatives, the impact of property tax deductions (or lack thereof), and other fine-tuning actions that won't get covered in national news because there are other issues that news audiences are more concerned about.
Knowing what's in the provisions during deliberation is hard enough — the House version was more than 400 pages, the Senate version more than 500 pages. But in the end, there will be tactics you'll need to consider for the next round. Best to get with your accountant early in the New Year to review and determine the best tactics for that 2019 tax return.
Trade and the challenge
It appears that making America "Great" Again means ending some long-standing trade deals. I'm not going to debate the deals or the politics. I realize that NAFTA has some specific issues that should be addressed. Whether a scorched-earth approach is warranted remains to be seen.
But major Ag groups aren't happy, and that has me concerned that farmers should be raising a ruckus too. This administration was put in power by Rural America, and it's time someone inside the Beltway listened.
Sure, the regulatory issues may be lifting, and that's a good thing. However, there are bigger issues too, and we can't take our eye off the ball just because WOTUS may be behind us.
We often call on farmers to write their congressmen to make a difference. Well, trade issues are a big deal to the crop and livestock producers across the West. Those who read this that think we should just produce for our own consumption should consider their retirement strategies. There are more than 7 billion people in the world, and most of them do not live here. We need open, and fair, markets to keep American agriculture great.
Letting lawmakers in Washington know that fact can't hurt.
Subscribe to receive top agriculture news
Be informed daily with these free e-newsletters
You May Also Like
---