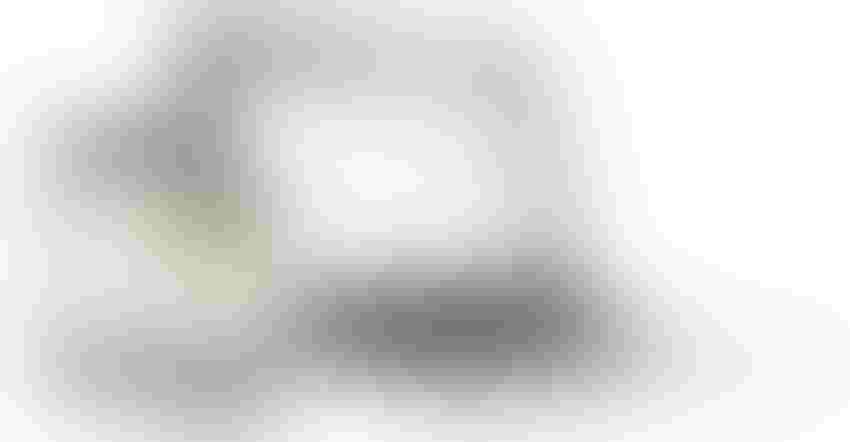 NEW CONNECTION: Traction is now connected to Climate FieldView, making field-level information easily available for financial and profit analysis.
Courtesy of Traction Ag
A lot of critical numbers are involved in farming — from pounds of fertilizer applied to hours of equipment operated. Pulling all that information together into an accounting program to better understand the cost of running the farm can be complicated. But Traction, a cloud-based accounting software, is making it easier by connecting with field-based data systems to pull information in automatically.
"Getting the data from the field to the office has always been the challenge," says Brian Stark, co-founder and marketing director at Traction. "If we can make that process a little bit easier so you can take the as-applied data from the field, approve it or modify it, the information basically becomes part of that field record."
Recently, Traction announced it is connected to the Climate FieldView platform, allowing farmers to share field records seamlessly from their account into Traction. Earlier, Traction announced similar capability through the John Deere Operation Center.
Related: New accounting startup leverages technology with experience
Stark explains that with this link to the field data systems, it's easier to bring in as-applied field information to the Traction accounting system. During a demonstration, Stark showed that linking the information was as simple as logging into a FieldView account directly through Traction. Once done, the information can be brought into the accounting program to be approved and connected to the right places on the platform.
"We're truly tying [field information] back to your inventories, tying those numbers back to the field," Stark explains.
The key is automatic passing of data from field to the accounting program, which parses it to the right lines in the accounting ledger. This includes allocating ownership and operating expenses to equipment and having the software trickle that expense back to the fields the machine touches.
Putting data to work
To better understand the cost of doing business requires having more information available in the accounting program. Stark says some of this work has been done in the past, even with his predecessor company, FarmWorks.
"It's not like we've created something completely different from older systems in the past," he says. "It's just the process of how we're getting to the finish line is a little bit different with Traction and much easier with fewer steps."
While field data can be valuable for day-to-day management, pulling that same information into an accounting system adds different value. Stark showed how the system provides a quick dashboard of costs and income, and offers an easy look at specifics in any part of the operation.
Today's farms are often broken into specific entities, whether it's the equipment entity or different parts of the farm. That's an area that has tasked some accounting programs because managing a range of entities is challenging. Stark notes that Traction was built around the idea that farms have different entities.
But you can combine entities to see how the whole farm looks from a financial standpoint when looking at the business. For example, if two generations are farming together, sharing equipment but have separate entities in Traction, they can review each entity. But to get a sense of how the whole business works, the software also can combine these in one report.
"That's something unique to Traction," Stark says. And during the demonstration he showed how that offers the ability to dig into financial information easily, even for someone who doesn't always do the farm's accounting.
Bringing field-level information into a managerial accounting program is made easier because Traction is cloud-based. It also means farmers can easily enter information from a smartphone. Make a purchase at a retailer? It's easy to enter the basics of the transaction when you make it, even with the ability to take a photo of the receipt and attach it to the record. Later, by using a tablet or computer (a phone has limited screen size), you can refine and finalize the information for analysis.
In the announcement about the new Climate FieldView connectivity, Marc Harris, partner in engagement and outreach for Climate LLC and Digital Farming at Bayer, comments: "With every decision a farmer makes, profitability of those decisions is top of mind. Easily collecting data with FieldView and connecting to a partner like Traction delivers value in a streamlined process when combining field-level data insights and farm accounting."
For more information, visit tractionag.com.
Subscribe to receive top agriculture news
Be informed daily with these free e-newsletters
You May Also Like
---