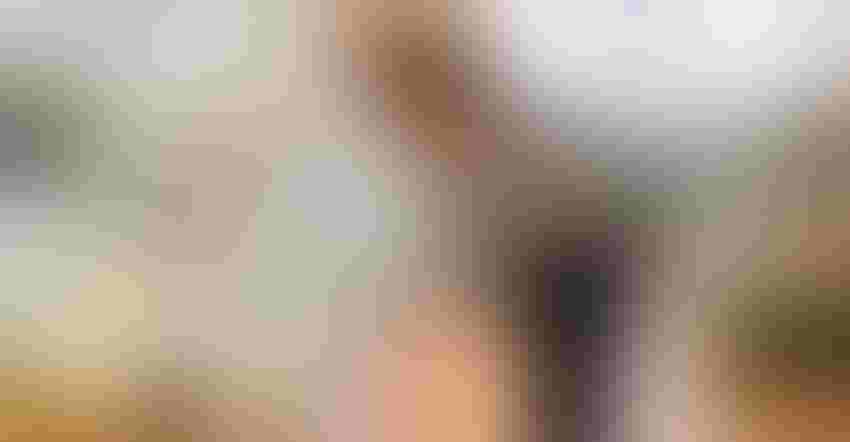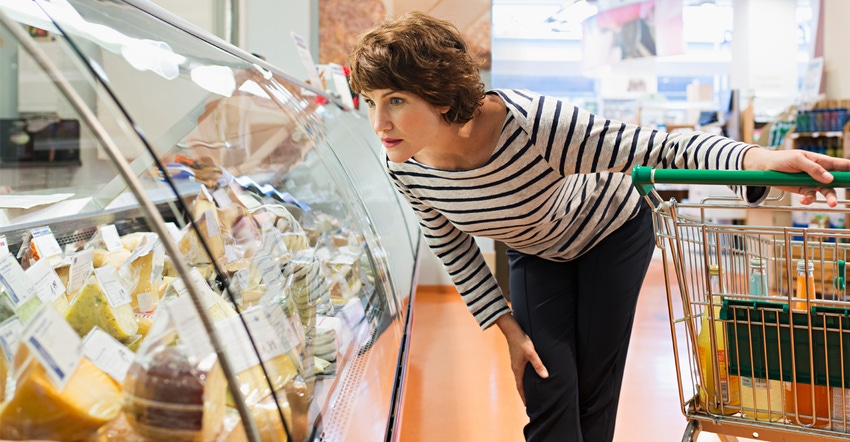 FACT OR FICTION? With so many sources offering information about various foods, consumers don't know who to trust as credible.
Joos Mind/Getty Images
According to the American Farm Bureau Federation, the average American is three generations removed from the farm, with farm and ranch families making up less than 2% of the U.S. population. Many organizations, programs and individuals are working to educate non-farmer consumers about agriculture, one of these being Michelle Miller.
Miller might be better known as "the Farm Babe" on social media channels, which is where she shares information from her own and other family farms, as well as on her website, thefarmbabe.com. During the Animal Agriculture Alliance Virtual Stakeholders Summit, Miller shared ways for farmers to advocate and educate about their livelihoods.
Power of social media
"Fear is such a popular way to sell a product. These celebrities and influencers have huge platforms of misinformation that are scaring people about food," Miller said about the inspiration to start her platform. "We really have to step outside of our comfort zones and realize that we can make a difference on some of the hot topics right now. We have people who are concerned about their food, who want to make sure animals are treated the best, who are wondering about what the deal is with hormones and antibiotics."
Other hot issues Miller sees online include:
environment and sustainability in agriculture

GMOs and other food labeling
Miller said many consumers aren't ignorant about their food; rather, with so many sources of information, they don't know who to trust as credible. "We have to train our minds to think. We can't just read something at face value. We have to question everything because anyone can say whatever they want online."
Burger King summit
Miller has a following of nearly 200,000 people on social media, and used that following to fight back against misinformation shared by large companies. Most recently, she reached out to Burger King after it released a commercial sharing some misinformation about methane production in beef cattle.
After sending a tweet to Burger King's chief marketing officer, Miller engaged in a video call with their marketing team, which later visited Miller's farm in Iowa.
"They came out, and I put together a team of experts for them," Miller said. "I took them to a large-scale dairy farm with a methane digester, a cattle feedlot, and we filmed at my farm in Iowa where we raise cattle."
On this trip, they discussed sustainability and water quality, and soil and livestock health. Burger King later retracted its original commercial featuring kids in gas masks and a song about methane, with views of producers in the Midwest and their devotion to sustainability on their operations.
Make an impact
Miller has been growing her social media following for years while working as an agriculture influencer. So what can those of us do who don't have this outreach?
"Over 90% of people are in the movable middle. Talk to them like you want to be talked to and acknowledge their concerns with empathy," Miller said of talking with concerned consumers. "Communicating what it is we do in our industry every day — there is no wrong platform to advocate for agriculture."
With multiple online avenues to share your farm's story, Miller said to just choose your favorite. "A YouTube Channel, a TikTok, just be yourself and find your personality."
Facebook, Instagram, Twitter, podcasts or blogging are ways to share stories with consumers, she said. Even without being active on social media channels, producers can get involved in advocating for agriculture in other ways. Organizations such as Common Ground, Animal Agriculture Alliance and American Farm Bureau all work to connect consumers with agriculture. Visiting with grocery store employees or owners to explain certain food labels are other options to reach consumers.
Contacting your state and local politicians on the importance of agriculture in your community is another suggestion Miller shared. "Policy is everything. If they don't hear our side of the story and they only hear the loud activist voices, it could go down a really ugly path."
No matter what avenue you choose to follow, Miller said that everyone is involved with agriculture through the food system. "Somebody out there just wants to see barn doors open and understand where their chicken comes from, where their beef comes from. Every little bit counts where it's another way to come together."
About the Author(s)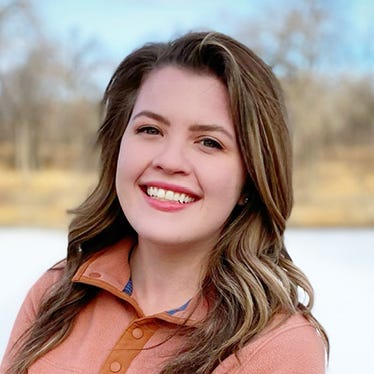 Editor, Dakota Farmer, Farm Progress
Sarah McNaughton is a graduate of North Dakota State University, with a bachelor's degree in agriculture communications, along with minors in animal science and Extension education. She is working on completing her master's degree in Extension education and youth development, also at NDSU. In her undergraduate program, she discovered a love for the agriculture industry and the people who work in it through her courses and involvement in professional and student organizations.
After graduating college, Sarah worked at KFGO Radio out of Fargo, N.D., as a farm and ranch reporter. She covered agriculture and agribusiness news for North Dakota, South Dakota and Minnesota. Most recently she was a 4-H Extension agent in Cass County, N.D., teaching, coordinating and facilitating youth programming in various project areas.
She is involved in agriculture in both her professional and personal life, serving on the executive board for North Dakota Agri-Women, and as a member in American Agri-Women, Sigma Alpha Professional Agriculture Sorority Alumni and Professional Women in Agri-business. As a life-long 4-H'er, she is a regular volunteer for North Dakota 4-H programs and events.
In her free time, she is an avid backpacker and hiker, enjoys running with her cattle dog Ripley, and can be found most summer weekends at rodeos around the Midwest.
Sarah is originally from Grand Forks, N.D., and currently resides in Fargo.
Subscribe to receive top agriculture news
Be informed daily with these free e-newsletters
You May Also Like
---