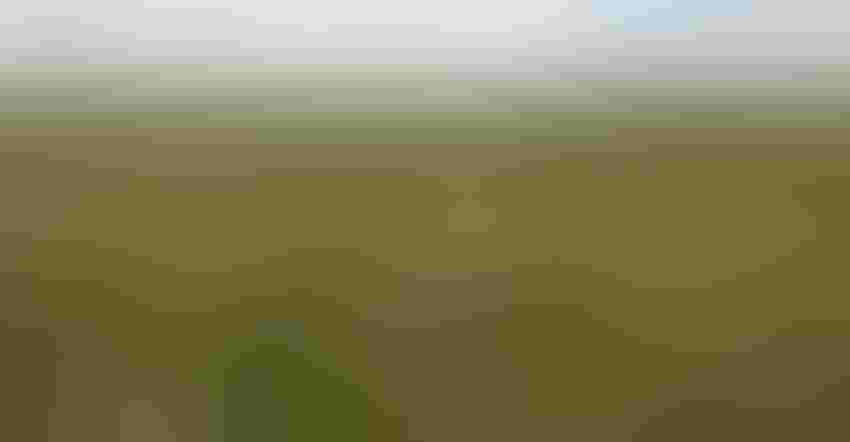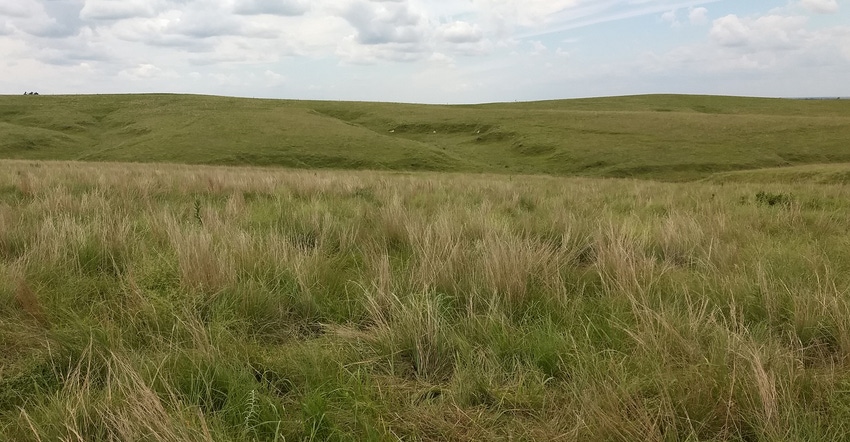 AT A PREMIUM: Irrigated cropland and high-quality dryland farm ground continue to stay stable in a hot land market, but good-quality grass pasture is also selling at premium prices because of the scarcity of grass acres and good overall cattle prices.
Curt Arens
With all of the uncertainty in agriculture these days — from international conflict, drought, high-input costs and volatile markets — you would think that might translate into a more tentative land market. But the opposite has been true throughout 2022.
Nebraska Farmer asked Jason Schendt and Luke Wallace, both brokers and land specialists with Whitetail Trophy Properties Real Estate, about the impacts of these factors on land values and the land market in general.
Schendt covers northern and northeastern Nebraska and south-central South Dakota, while Wallace covers southeastern counties in Nebraska.
"Although we received record-low rainfall throughout most of the state, the rural real estate market has remained strong," Schendt says. "It could be attributed to a strong commodity market and above-average yields the previous year in 2021, and there is still plenty of cash on hand, as well, for many buyers."
Most auction companies in the farm real estate market are experiencing higher-than-expected sale values, Schendt says.
Interest rates
"Although the interest rates factor into a large part of purchasing power in the agricultural market," Wallace says, "we have yet to see it affect sale prices. There is generally a lag in the effect from increased rates to market decline. I believe we may see some of that in the near future."
Production farms, including irrigated land and good-quality dryland property, are the most sought after, Schendt says. "Pasture is becoming a premium as well, due to the scarcity of grass acres and the drought, coupled with the strong cattle market," he adds.
Investors are playing a role in the market, but both Schendt and Wallace say that buyers vary with each sale.
"We see many farm families and investors coming to the table in the tillable and pasture market," Schendt says. "A majority of the recreational buyers are off-farm buyers, but some producers are realizing the value in that industry and are competing for those properties when they offer production acres."
Both land specialists see the land market remaining strong into 2023. "Inventory of available land for sale and grain and beef prices will be the ultimate factors," Wallace says. "Interest rates factor in, to an extent, but there may be enough cash buyers to offset those concerns."
Learn more at whitetailproperties.com.
About the Author(s)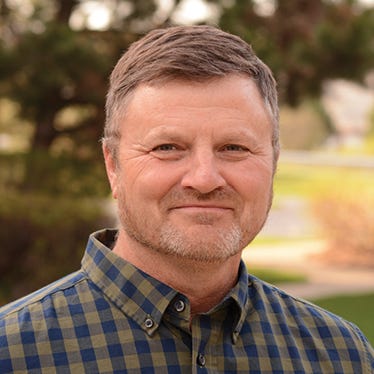 Curt Arens began writing about Nebraska's farm families when he was in high school. Before joining Farm Progress as a field editor in April 2010, he had worked as a freelance farm writer for 27 years, first for newspapers and then for farm magazines, including Nebraska Farmer.
His real full-time career, however, during that same period was farming his family's fourth generation land in northeast Nebraska. He also operated his Christmas tree farm and grew black oil sunflowers for wild birdseed. Curt continues to raise corn, soybeans and alfalfa and runs a cow-calf herd.
Curt and his wife Donna have four children, Lauren, Taylor, Zachary and Benjamin. They are active in their church and St. Rose School in Crofton, where Donna teaches and their children attend classes.
Previously, the 1986 University of Nebraska animal science graduate wrote a weekly rural life column, developed a farm radio program and wrote books about farm direct marketing and farmers markets. He received media honors from the Nebraska Forest Service, Center for Rural Affairs and Northeast Nebraska Experimental Farm Association.
He wrote about the spiritual side of farming in his 2008 book, "Down to Earth: Celebrating a Blessed Life on the Land," garnering a Catholic Press Association award.
Subscribe to receive top agriculture news
Be informed daily with these free e-newsletters
You May Also Like
---